Justin Carter: "I want only your best guys. I want their titles."
It is rare to find an amateur mixed martial artist that truly has his or her head on their shoulders, one who understands the balance between life, sport, and overall personal growth.  Justin Carter is such an individual.
My first interaction him would tell a completely different story.  I thought he was arrogant and cocky after seeing a petty social media exchange between him, fighters, and a promoters.  He had asked me for an interview and as a result of what I had seen displayed at the time, told him "get a win first, and then we can talk."
Without argument, Carter accepted the response and put on a dominant performance in his MMA debut against Kyree Jones at Maverick 10 in November 2018.  Since that time, Carter has gone on to win two more contests, all by way of unanimous decision.
My attitude towards Carter changed during that very first performance.  Even now at just 20-years of age, Carter's fight IQ is higher than most with the same amount of cage time experience.  I was wrong in my first assessment, and Carter will tell you that he has moved past the immaturity and is continuing to develop not only as a fighter, but also as a person.
In order to advance both is academics and his combat sports career, Carter picked up and moved from the east coast of Pennsylvania out to Utah.
"I wanted to transfer to the University of Nevada, Las Vegas (UNLV), but it was too late," Carter said. "I'm doing a semester in Utah.  I've always wanted to move to Las Vegas and train at Syndicate MMA."
"I want to train with some of the best people, people that will point me in the right direction," he continued.
That's when Carter began speaking with UFC flyweight Roxanne Modafferi who trains at the Las Vegas based gym.
"I'm only five hours away from Syndicate, so I go there to go train sometimes," Carter said without even fathoming how far five hours each way truly is.
"There are no gyms here," he said of his current location in Utah.
"My school is D-1, so I've been practicing with their wrestling team, and my girlfriend trains with Team USA, so sometimes they will let me practice with them."
Now with a new camp, and a new look on life, Carter continues his mixed martial arts path, on the other side of the country.  The "King of Spades" meets Austin Atkinson at SteelFist Fight Night LXXI on November 22.  The event takes place at the Union Event Center in Salt Lake City.
"I know that he is also a wrestler," Carter said of Atkinson. "He doesn't do much.  I've seen both of his fights through film.  Both of his fights were like my first fight, where I didn't throw one punch and I just took him down.  That's all he does.  I'm not sure if he has something special.  If he is gonna come strike.  He's 5'6" so he's around my height.  He's coming up from 135 pounds.  I'm dropping down to 140.  He wrestled in high school.  His wrestling is not that impressive.  It's not like he's a Christian Carr, or a Miles Lee, or anything like that."
Carter is dropping down from the 145-pound division with the hopes of eventually getting to the bantamweight of 135-pounds.  His current body fat sits at 15 percent with a walk around weight of 162-pounds.  This fight will be contested at 140-pounds.
His main camp for the upcoming fight is being conducted at Wasatch Combat Sports in Orem.
"This predominantly Thai at Wasatch.  They have a lot of Hawaiians, a lot of Thai instructors.  They partnered with Duane Ludwig so it is Bang Muay Thai."
"I'm pretty thankful my three amateur bouts went the distance because now I know my gas tank can hold up, that I can wrestle, and I can move," Carter said.  "Now that I have better striking in my arsenal I am looking to finish the fight.  I know for sure that I should be able to finish with strikes.  I've gotten so much better.  I don't want to let this fight go to a decision.  I'm gonna keep it standing because I see some holes in his game and that his striking is not where it should be.  If I can't take him out in the first two rounds, I am going to ground and pound him in the third round."
"I've come such a long way," Carter said. "Now I don't shy away from fights if they (promoters) offer me someone.  I tell them I prefer to have someone who doesn't have a losing record.  I want only your best guys.  I want their titles.  Give me your best guy."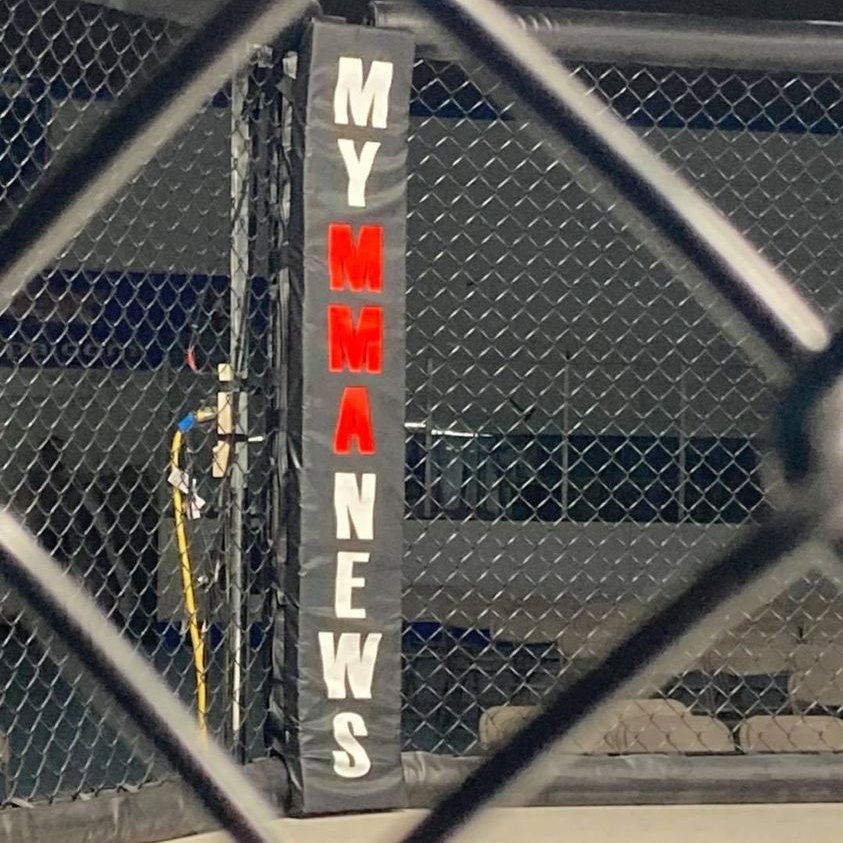 MyMMANews.com – We cover everything from MMA, BJJ, Bare Knuckle, Wrestling, Boxing, Kickboxing, and Judo
News, Opinions, Videos, Radio Shows, Photos and more.