Kyoji Horiguchi: No second thoughts on leaving UFC, eager to take leading role at RIZIN
Former UFC flyweight title challenger Kyoji Horiguchi is on a three-fight win-streak in the UFC…. yet he was released from contractual obligations and fighting outside the organization.
Horiguchi (18-2) will meet Yuki Motoya (18-4) in his debut for the RIZIN Fighting Federation on April 16 at Yokohama Arena in Yokohama, Japan.
Horiguchi had only one loss in eight UFC fights.  That loss came in the main event of UFC 186 as he challenged UFC flyweight champion Demetrious Johnson for the title.
The loss came at 4:59 in the fifth round.
Yes, you read that right.  One second left in a 25-minute title fight and Horiguchi lost via submission to the pound-for-pound best fight on the planet.
It was the latest finish in a title fight in UFC history.
Outside of that he has seven wins inside the UFC.  Oh, and his only other loss was a decision loss in 2012.
So….. why did the UFC just let this guy walk away?
We caught up with Kyoji Horiguchi to get his take on the topic
MyMMANews – You are a taking on a very dangerous Yuki Motoya whose professional MMA record is very similar to yours. Can you talk us through what you expect from your opponent and your experience factor versus his?
Kyoji Horiguchi – "Yes, we do have a very similar record. But I am not expecting anything from him, I'm just going to go in there, do my thing and go for the win like I always do. I guess the fact is that I have the experience at the global level and his experience is limited in a domestic level.."
MyMMANews – This is your first fight with RIZIN. What are your thoughts/expectations, and what would it mean to you to be asked to fill the main event spot in the near future?
Kyoji Horiguchi – "I am eager to be taking leading role and becoming the core of RIZIN."
MyMMANews – You left the organization on a three fight win streak, having won 7 or 8 your fights there. Your only loss was a submission loss with one second left in a 5-round fight against the pound-for-pound best fighter in the world, Demetrious Johnson. Just one second left, but then you go on to win three in a row. You became a free agent and personally chose not to renew your contract with the UFC. There was talk that you were not happy with the contract. What went into the decision making process to leave the organization that most every fighter strives to get to? And have you had any second thoughts about it?
Kyoji Horiguchi – "I have no second thoughts! I simply wanted to fight more, and I wanted to challenge myself in many ways so I came here where they would provide me with more fights and challenges!"
MyMMANews – This is your first fight back in Japan since you fought Chico Camus in September 2015 at UFC Fight Night 75. Can you describe the difference in fighting in your native home of Japan than elsewhere through the world?
Kyoji Horiguchi – "The comfortable atmosphere and food."
MyMMANews – You have fought in both the ring and in the cage. Which do you prefer and do you feel there is an advantage in one over the other? 
Kyoji Horiguchi –  "I feel no difference!"
MyMMANews – Lastly, any sponsors, coaches, teammates you want to thank or any social media sites you want to plug?
Kyoji Horiguchi – "My blog":http://ameblo.jp/kyoji-horiguchi
Sponsors:
REEBOK  http://www.reebok.jp
HALEO http://www.haleo.jp
KAIZ http://kaiz.co.jp
BRANDOL http://brandol.jp
VITACIG https://vitacig.jp
ISAMI http://isami.co.jp
Team:
American Top Team https://americantopteam.com
Coach:
Mike Brown https://www.facebook.com/mikethomasbrown, https://twitter.com/mikebrownmma
Teammate:(He will corner me in Yokohama):
Brad Pickett https://www.facebook.com/brad.pickett.94 https://twitter.com/one_punch
Management:
INFY Entertainment https://www.facebook.com/INFY23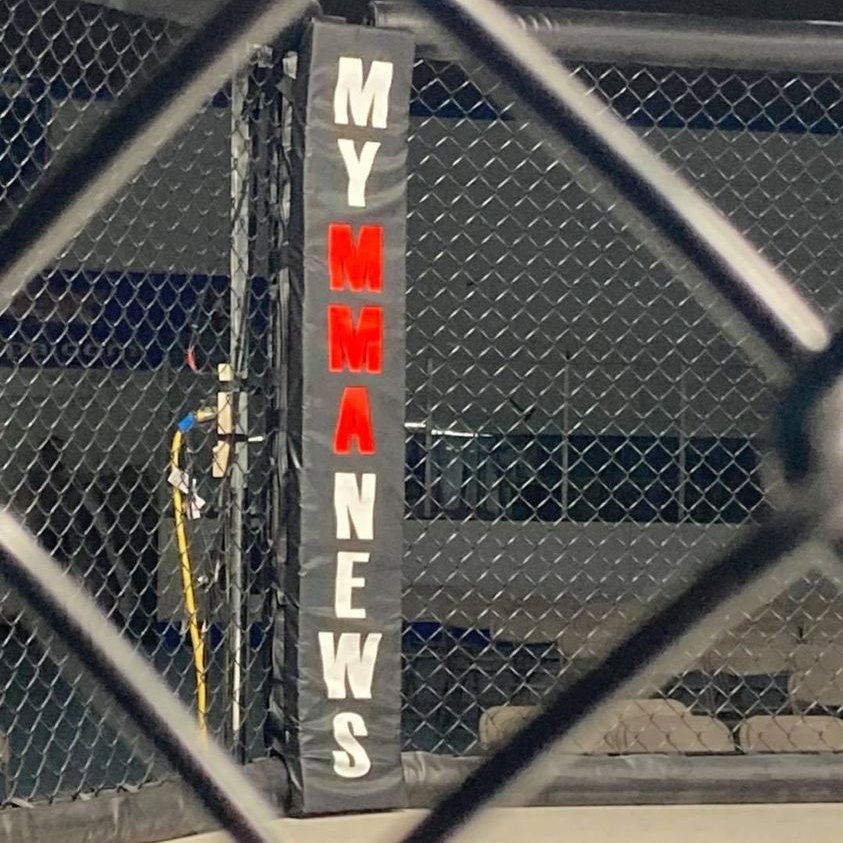 MyMMANews.com – We cover everything from MMA, BJJ, Bare Knuckle, Wrestling, Boxing, Kickboxing, and Judo
News, Opinions, Videos, Radio Shows, Photos and more.