One-on-One with M-1 Global President Vadim Finkelchtein
SAINT PETERSBURG, Russia (August 16, 2017) – M-1 Global president Vadim Finkelchtein recently sat down with mixfight.ru to discuss the recent M-1 Challenge 82 in Finland, M-1 Challenge 83 in next month in Kazan, Russia, and what fight he considers to be the most anticipated this autumn.
M-1 Challenge 82 tournament has just ended in Helsinki. Tell us your impressions and did everything go as planned beforehand?
VF: "Yes, the tournament fully met our expectations. We initially set it very high, promoting M-1 Challenge 82 at the largest venue in Finland, Hartwall Arena. In the history of Finland's MMA tournaments, prior to our show, MMA shows had never been held in large arenas. There were halls for 1,500 to 2,000 viewers, at most, and that's why M-1 Global had such as a large responsibility. I am very glad that we managed to fill the arena by 70-80 percent, setting record attendance for MMA tournaments in Finland. Our matchmakers did a great job. They managed to gather some of the best Finnish fighters for this tournament and found some worthy opponents for them as well. This attracted a lot of attention to the tournament, of course, for Finnish MMA fans."
Do you plan to come back to Finland and hold tournaments on a regular basis there?
VF: "Undoubtedly! We have such intentions. We have seen good interest in our tournaments, not only on the part of the audience, but television and the media as well. This year we have signed a contract with one of the leading TV channels of Finland – RUUTU — to broadcast all M-1 Challenge tournaments. I think we will definitely return next year to Finland."
When is the next M-1 Challenge tournament and where?
VF: "The next tournament will be held in Kazan (Russia) on September 23rd. This will be the first M-1 tournament in this city and we're thoroughly prepared for it. The main event for M-1 Challenge 83 is a fight between Brandon Halsey and Mikhail Ragozin, one of the most promising Russian heavyweights. Mikhail is a pupil of Alexander Shlemenko, who is also a New Stream team fighter."
Fans are now excited about the tournament in St. Petersburg, of course, especially the title super-bout between two bright punchers, Alexei Kunchenko and Sergei Romanov. What do you expect from this fight?
VF: "I'm sure this fight will be the pinnacle of the entire season in Russian MMA. This will be a duel between the two strongest fighters in this weight category in Russia, but it's also a fight between two bright and prominent shock-punchers. Kunchenko has never been defeated. He is more experienced of the two, he has already won the belt and has defended it a few times. And Romanov is very hungry, winning fighter, who improves progressively as a professional from fight to fight. And, of course, there will be crowded fan sectors on his side in St. Petersburg. Already, as of today, 2 ½ months before the tournament, Sergey's fans have bought more than 1000 tickets! I myself am looking forward to this fight!"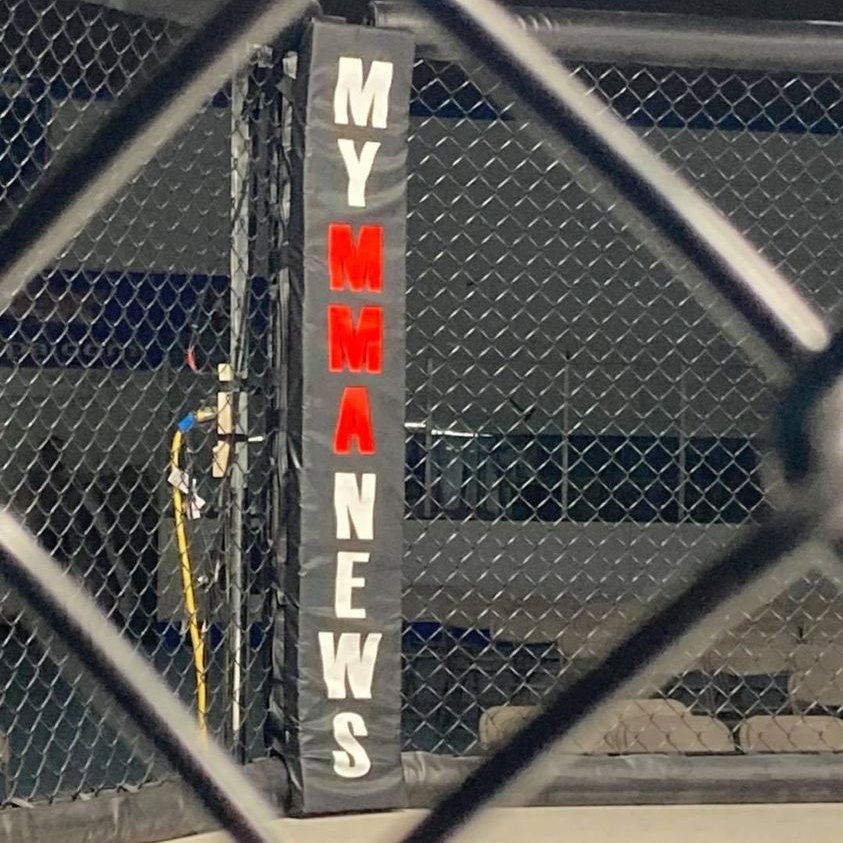 MyMMANews.com – We cover everything from MMA, BJJ, Bare Knuckle, Wrestling, Boxing, Kickboxing, and Judo
News, Opinions, Videos, Radio Shows, Photos and more.