I have found it difficult at times to find a good source for mixed martial arts news which led me to jot down my list of the top MMA News Sites available on the web. I have limited the options down to five, with this listing being entirely opinion based on what I like to see.  Not everyone is going to have the same opinion. Also, knowing that we would not even be in contention with the below choices as well avoiding any perceived bias I did not include our site or any sites that we may work with on a regular basis.
My Criteria/Reasoning
It should be noted that this list is comprised of websites as a whole, not based on who is the best journalist or reporter in the business.  Example, Brett Okamoto is arguably one of the best, if not the best MMA journalist by today's standards, however he writes for ESPN. Unless you have been living under a rock you know that ESPN has not had the best track record when it comes to reporting MMA news.  Kudos to Brett, not taking anything away from the man, he deserves a standing ovation for the work he does and the news he breaks, but I'll save ESPN for baseball and football related news, not MMA.
This is a list of sites that I PERSONALLY go to because they produce the content that I PERSONALLY want to see.  I like reading about up and coming fighters, not just the those competing in the UFC.  For me, the story begins with the fighter struggling to make ends meet, taking amateur fights for little to no share of the ticket sales money.
Another item of note should be that this is not about forums like Reddit, or the ones on MMA.TV and Sherdog.  While those forums can be valuable sources of information, this is about actual published web content and the creative minds behind the articles and videos that are produced.
I am also not including the UFC website because that only covers UFC.  Let's face it, for BREAKING NEWS, sites like MMA Junkie and MMA Fighting are best.  No two ways around it.  Ariel Helwani, Marc Raimondi, John Morgan, etc., these are all top guys in the industry.  But we are seeing a change in the way news is delivered I believe. Some of the site I used to visit for breaking news, are no longer at the forefront. Sure I'll use Sherdog for the forum or to get a fighter's record, but they usually are not first to report.  The same can be said for mixedmartialarts.com. I'll use the forum, but I'm not seeing anything on the site that I have not seen on another site already.
For fight records I find myself using Tapology a lot more today than I do Sherdog or mixedmartialarts.com. Is it rare to find all three of these sites which will match up with the same results for any given fighter.  It's a very time consuming task and nearly impossible to keep up with when fighters are taking bouts across the globe.  The one thing I like about Tapology is that it will list cancelled fights as well, so you can see why fighters have had layoffs.  It will tell you if they had three or four fights scheduled that never came to be.
Lastly, a lot of sites have gone the way of click bait, and I get it, you need to generate revenue to sustain costs, but when does enough become enough?  I won't dare say the names of sites that use this method to gather their traffic as you likely know who they are because you most assuredly clicked on a link only to find it wasn't exactly what you were looking for.
Let's take a detailed look at who made the list of MY Top 5 MMA News Sites:
---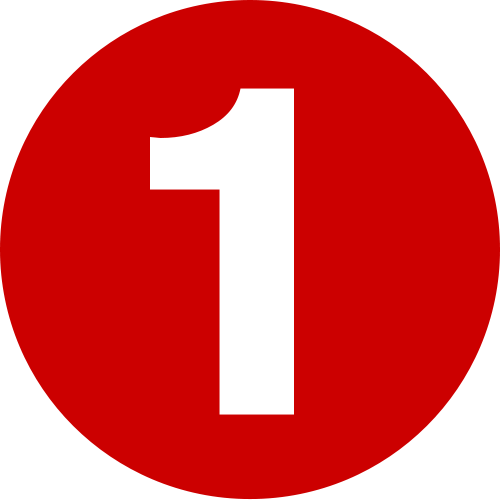 Flo Combat – Where to begin with this one….. Seriously, where the hell did Flo Combat come from?  Before 2016 I heard of Flo Wrestling, and that was it.  And even that was only because one our contributors, Kyle Carroll would cite them as a source for freestyle wrestling news. The next thing you know, they have a MMA portion of the main Flo site and it has taken off like wildfire.  Flo, which covers most every sport (they probably even have Badminton news if you want it), has been on a tear when it comes to covering the sport of MMA.  The reason I rank them number one is because they bring me the stories I want to hear or read about.  I get everything from features on amateur competitors all the way up to the UFC level, while most sites only stick to the names that most everyone knows.
Flo Combat contributors brings a game changing approach to the style that the writers produce. Not only are they purposely seeking to change the tone, but the men at the forefront of site are among the best in the business. First, you have to start with the man who put Flo Combat on the map, Duane Finley. Finley branched out to Flo after being a contributor for Bleacher Report.  He has provided content for the UFC website as well as Ultimate MMA and Fight magazines.  The man has experience.
Finley's right hand man is an up and coming talent, Hunter Homistek.  Homistek, a former contributor to MMAFighting.com as well as Bleacher Report, gained the attention of many as he and Finley went on a west coast road trip interviewing some of the fighters in the country.  I had the opportunity to meet Finley and Homistek at Bellator NYC, and I was blown away at the coverage at which they provided.
With that being said, the man who joined them in New York, has been in my mind at least, the most underrated talent in mixed martial arts news.  James Lynch has been a contributor for MMA Oddsbreaker for a number of years and the amount of video interviews this man puts out on a weekly basis will blow your mind.  This dynamic trio of contributors has taken MMA news reporting at another level.  If you don't think so, just check out the FloCombat website. Not only are they reporting news, but they have partnerships with many smaller regional promotions in which they stream live content as well. Flo is taking a completely new approach and it appears they have the financial backing to help propel them to new heights.
Now, I saved the best for last. FOX Sports recently released the majority of all the writers who were producing content for the MMA portion of their site.  The release impacted arguably one of the best in the business, Damon Martin. Martin was quickly scooped up by Flo and has close to 15 years in the business. Martin has produced content for UFC.com and if you are a fan of Game of Thrones, the man covers that as well
through his site nerdcoremovement. Martin is a regular guest on the SFLC Podcast where he recaps most every major UFC event, but he also hosts is own podcast as well.  Listening to him breakdown a fight card is like watching Da Vinci paint a portrait.  It's art.
Check out FloCombat.com to see what all the hype is about.
---
Bloody Elbow – When it comes to in-depth, investigative mixed martial arts reporting, there is no better site than Bloody Elbow.  Paul Gift should earn a damn Pulitzer Prize for some of the research he conducts. As a sports economist, Gift will uncover some of the performance elements of MMA at the highest level of academic research. His work is phenomenal.
Gift is not the only contributor to Bloody Elbow however.  There is an entire team of contributors, likely three or four times the staff of Flo Combat.  Writers like Stephanie Haynes, Nick Baldwin,
Bloody Elbow and MMA Fighting are all tied in under the (Sports Blog) SB Nation umbrella, part of VOX Media.
The content and quality of work Bloody Elbow and MMA Fighting produce is top notch.  These guys are at the forefront of breaking news for top organizations like the UFC and Bellator.
Established in 2005, SB Nation comprises 320 blogs covering individual professional and college sports teams, and other sports-oriented topics. SB Nation currently has content-sharing partnerships with Yahoo! Sports, CBS Sports, USA Today, Comcast and the NHL. With that being said, their journalists know what they are talking about. In December 2011 Time, listed SB Nation #1 in Sports, and #15 overall in its "50 Websites That Make the Web Great" list.
So, if they are so great, why doesn't Bloody Elbow or MMA Fighting come in at number one? Well, revert back to what I said earlier. I personally want more than UFC and Bellator coverage. Sure they might cover a few of the feeder leagues like LFA, PFL, Titan, and Invicta, but they are not diving down into the bread and butter of mixed martial arts. If I want to know about an amateur fight going on at a casino on an Indian Reservation, Flo Combat is likely covering it in some form or fashion. That's why I like Flo. But Bloody Elbow is a damn good choice for breaking news at the top level of the sport, probably the best.
Check out BloodyElbow.com
---
MMA Junkie – In my opinion there is no site that breaks MMA news faster than MMA Junkie, (aside from the stuff that Ariel Helwani and his team break on their programs).  MMA Junkie as a whole I believe is the leader in the industry.  They are owned by Gannett Company.  Gannett as you may very well know is a publicly traded media company, parent company to USA Today.
Dann Stupp and John Morgan are at the top of the food chain here for MMA Junkie. I actually feel bad for John Morgan in a way.  Sure the guy is literally at every UFC event around the globe, but the downside to that is…… he is at every UFC event around the globe.  Morgan spends more time away from home covering the UFC than he does at home.  For that he needs to be commended, he truly is dedicated.  He's usually the first one on the mic with a question at UFC press conferences and is easily recognized with his bright teal shirts.
MMA Junkie has won multiple awards, numerous times over to serve as proof that they are the best at what they do.  Not only in print, but also in radio/podcast form. "Gorgeous" George Garcia, Brian "Goze" Garcia and MMAjunkie lead staff reporter John Morgan host MMA Junkie Radio which is one of the most listened to broadcasts for MMA news.
Again, if I really want breaking news, MMA Junkie is my go to source. I have found them to be the most reliable as well.  There are sites out there that will put out a headline simply for the click, or to be the first.  MMA Junkie will not do that.  If they put it out, they've likely confirmed with a source.  They have a reputation for being spot on.
Visit MMAJunkie.com
---
MMA Fighting – In November 2011, Vox Media acquired MMAFighting.com from AOL; the site was integrated into SB Nation. As previously mentioned, MMA Fighting falls under the SB Nation umbrella alongside Bloody Elbow. Because of this tie in, the layout and design of both sites are similar.
The most notable figure on the MMA Fighting staff is Ariel Helwani, and if you don't know who he is, he is likely the most recognizable figure in MMA journalism/broadcasting. Helwani has covered mixed martial arts professionally since 2006. He formerly served as an "MMA Insider" for Fox Sports 1's weekly UFC Tonight show and other pre- and post-event programming. He is the former co-host of the Sirius XM radio show "Fight Club", and is currently the host of The MMA Hour podcast and the MMA Beat show on YouTube. He's also the interim vice president of the Mixed Martial Arts Journalists Association (MMAJA). Helwani was named "MMA Journalist of the Year" at the 2010, 2011, 2012, 2013, 2014, 2015 and 2016 World MMA Awards.
Helwani is not the only star on the MMA Fighting team however.  Marc Raimondi has worked for FOX Sports and the New York Post.  He serves as an editor for MMA Fighting, and is also the treasurer for the MMAJA.  Next, you have Chuck Mindenhall.  Chuck's experience has included time with ESPN and in FIGHT magazine.  Just like Raimondi, one of the most professional guys in the business.
Luke Thomas comes to mind next as I'm thinking through the list of MMA Fighting staff members.  I like Luke, he's a Marine Corps Veteran, but with that being said, his style is not for everyone which was evident recently when Jon Jones flat out told him he didn't like him at the UFC 214 press conference.  Thomas also hosts SiriusXM's 'The Luke Thomas Show'.
The team also include Bryan Tucker, Shaun Al-Shatti, and Dave Meltzer, among others.
MMA Fighting breaks A LOT of news in the world of mixed martial arts.  And when they do, I know it is accurate.  Again, only gripe, just like MMA Junkie, is that I would like to see them drive down deeper into the smaller promotions.  Other than that, you can't really complain about the coverage they provide.
Visit MMAFighting.com
---
Combat Press – If you are reading this, you are probably wondering where this choice came from.  Well, let me tell you.  Combat Press is a far underrated mixed martial arts news site. Last time I spoke with Rob Tatum, he told me that he along with two other individuals own the site.  Tatum is a regular at Invicta FC, and can often be found cageside if you are following along on UFC Fight Pass.
Combat Press is not a complex or robust site like some of the more heavily trafficked mma news sites, but it has exactly what I am looking for.  Like I said earlier, if I want to expand beyond just news about the UFC and Bellator, Combat Press is a very good source.  They cover many of the small organizations and events taking place throughout the globe, and for the size of the staff they have, they do a rather fine job.  I absolutely love the sites slogan as well, "Every fight has a story."  I think it fits perfectly into why I chose the sites I did.
I logged on to their site today to find right on their front page, articles and interviews with Pavel Zhuravlev, Steven Merrill, and Ken Porter.  If you are asking yourself, "Who are those 3 fighters?"  That is my point.  The guys at Combat Press venture outside the norm when they seek fighters to profile.
Aside from the content, the site is easy to read, follow, and load.  I highly recommend giving them a shot if you haven't already.
Visit CombatPress.com
---
Honorable Mentions
Again, this article was not to slight any sites, writers, editors, etc.  These were just a handful of the sites I often refer to.  Other sites I frequent include Sherdog, Tapology, and MixedMartialarts.com, however those three I use mainly either for fighter records and or forums.  MMA Weekly, Middleeasy, MMA Lasest, MMA Uno, and FanSided are also in my list.  My advice to anyone interested in finding out about mixed martial arts news is to scour the web and find what fits right for you.  Happy hunting!.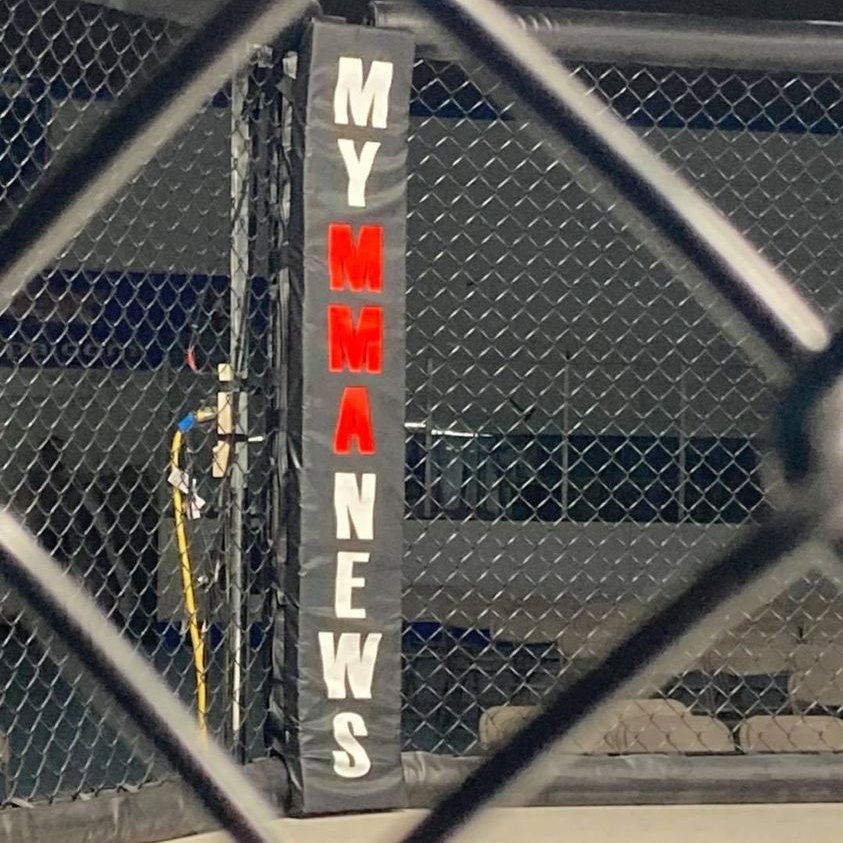 MyMMANews.com – We cover everything from MMA, BJJ, Bare Knuckle, Wrestling, Boxing, Kickboxing, and Judo
News, Opinions, Videos, Radio Shows, Photos and more.