'The Marine' Sam Hoenig's Adapt & Overcome Mentality Holds True in MMA
Sam Hoenig prepares for 'War'
This Friday night from the Theater at Madison Square Garden, "The Marine" Sam Hoenig will look to earn his fourth amateur mixed martial arts victory when he takes on Chris Borders Jr.
Hoening, 31, hails from Massapequa, New York, and will make the short trip into the city to fight in the world's most famous sporting arena. The Marine Corps Sergeant fighting out of Andreocci MMA holds a record of 3-1-1, and will be making his Triumph Kombat debut June 9.
He works full time as a carpenter in Manhattan but is also an active reservist in the Marines where he works as a diesel operator. He has one tour overseas to Afghanistan, part of the Operation Enduring Freedom campaign.
We caught up with Hoenig to discuss his life, preparation for the fight, growth of mixed martial arts in the Empire State, and more.
"It pays the bill," Hoenig said of his carpentry job. "It's also a pretty good workout as well, lugging around all the wood, as well doing deliveries when they need me to, helping out the laborers."
How do you manage your time between training, working a full time job in construction, your Marine Corps obligations, and maintain a steady a girlfriend?  I imagine there have to be some challenges.
"It's hard being a fighter. It takes as pretty much everyone knows, a lot of sacrifice. My day starts off with getting up at a quarter to five a.m., catching the training into Manhattan, doing an eight-hour shift, punching out of work, jumping back on two Subway trains, and then the LI RR, and then I get off at a training station a mile and a half away from the gym, and I walk.
"As far as social life, my girlfriend, she's a fighter too. She helps me out in training camp and everything. When we have down time, we do what normal couples do, we go out to eat. We love fishing; we can't wait to get out on the water this year. We have a pretty decent size reptile collection together. We're cleaning tanks, playing with the babies, and sometimes we go to a reptile lifestyle in Westchester.
Lizard King
"We have two Tegu monitors, three Savannah monitors, six Bearded Dragons, a seven-foot Red-Tail Boa, three Iguanas, three Geckos, and a Chameleon."
Going into this fight, have you been able to find much film on your opponent, and are you training for anything that you normally would not have trained before?
"I was able to find two fights on him. He fought for NYFE, Mike Washington's show, and he also fought for Eddie Cuello in the past. He's a very energetic guy. He doesn't seem to get tired which is fine for me. I have a really large gas tank. I pride myself in the cardio I have. He seems to be a good striker, and a good grappler. I know he comes out of Renzo Gracie and those guys know to roll."
How did you get into mixed martial arts? Was it something you found before the Marine Corps or did the Marine Corps Martial Arts Program (MCMAP) introduce you to the sport?
"I definitely got hyped up with MCMAP, going through boot camp.  I had a lot of fun with it.  I used to see my drill instructors and my senior drill instructor, they used to be rolling why we were doing what we had to do, and I was like, 'Wow, that seems like fun.' After boot camp, I started doing Jiu-Jitsu.  I started doing tournaments.  I was pretty much destroying the competition as a white belt. I went on a streak of like eight tournaments were I was winning gold medals.  I was just continuously winning tournaments.  I hooked up with American Fighter out on Long Island and that's where I had my first fight, unfortunately it was a loss, but I went back to Jiu-Jitsu, kept on doing that.  Then when I got home from deployment that's when the real fun stuff started taking off with the fights."
You've been competing in MMA since before the sports was legally sanctioned in New York.  Do you feel you have seen a difference in the way it has been regulated or do you feel there is still a 'Wild West' type look and feel to it?  Cause we have seen both sides. There have been UFC fighters who have said they refuse to fight there again.
"I'm kind of indifferent towards it having that Marine Corps mentality.  Our motto is 'Adapt and Overcome.' So my first fight actually wasn't in New York.  It was in New Jersey with Asylum Fight League.  This was at like a basement of a bar.  Very unorganized.  I didn't really like the way that promotion was ran compared to NYFE, which I never had a problem with, Mike Washington, Tom Skonzo, very professional, awesome individuals.  Once MMA got legalized in New York, they took away the ground-and-pound of the elbows to the body.  I mean that was the closest thing to pro rules to get us ready.  In my mind an elbow can easily turn into a body shot so it doesn't bother me all that much.  Then they have the novice level and the advanced level for the fighters now, which I can understand.  You don't want a guy with one fight, whose body is not really conditioned to take a blow, taking on a guy who has four fights.  They still have to use the shin guards, no ground-and-pound to the face, but as fighters whatever openings you find, you should be able to work with no matter what the rules are.  So the whole sanctioning scene never really affected my mindset."
What's it going to be like for you fighting in Madison Square Garden?
"I'm excited.  It's a really big opportunity to follow in the footsteps of some really great fights like Anthony Giacchina, he fought at Madison Square Garden.  He was one of my old teammates from American Fighter.  He's a great athlete, a great fighter.  I've always had a great time watching him fight.  He's actually getting ready to fight at the Garden again with Bellator later this month.  I'm stocked to watch that.  It is a big deal but I'm just going to go in there calm and collected as if it was just another fight."
It is fight week.  How is the weight cut going.  Any struggles?
Weight cut is going great.  It's not that bad.  I walk around at a pretty heavy weight for a 145'er to be.  Just the way I've learned to do things, the weight comes off so easily now.  It's not even a problem.  Most guys who are 145 maybe walk around 155, 160.  I walk around at 190, 195."
What is your plan for going pro?  This will be your sixth amateur fight.
"I'm looking to go pro next year.  There's a few other fights I have lined up for the rest of 2017.  Then if everything plays out the way I know it will, I should be going pro in January hopefully."
For this fight, one of your sponsors is Five0Fit, an apparel company geared towards law enforcement and first responders.  How did that partnership come about?
"
Five0Fit
, I've been talking to Pat.  He's a great guy.  They made my fight shorts for me.  They came out really great.
"I feel like Five0Fit, has pretty much the same mentality I do.  These guys are all cops.  I have a lot of respect for law enforcement and what they do.
"People don't understand the sacrifices they make, but me coming from the military background, I understand the training they had to go through, how seriously they have to take their job.  Being a cop isn't all that glamorous like you see in the movies. You make a wrong choice, or pull over the wrong person and let your guard down for a second, and it can change your life."
Sponsors/Thanks
"Tactical Supps, they also sponsor me.  Shamrock Bar and Grill out in Huntington, Long Island.  They've been with me for two or three fights.  Great place I like to go out and eat at with my girlfriend.  Stop 20 Diner out in Elmont.  They've been supporting me since day one.  Susan's Closet which is an organization that collects new and used baby items to distribute out to the community for people who can't afford it.  So Fine, they always do my t-shirts.  Maxis Cigar Lounge, a place I like to go relax when I'm outside of training camp.  Chief Cigars, they are a cigar brand that I smoke at bbqs, out on the boat when I go fishing. There are just so many people to thanks.  Another place in Huntington…. Phountain, they got me drinking alkaline water.  My recovery speed has been amazing this training camp.  Girardi's Strength and Conditioning, they are doing my strength and conditioning for me.  Seige Athletics, another gym that I do most of my lifting at.  The owner, Noah, great guy, smart as hell when it comes to the training industry."
Follow "The Marine" Sam Hoenig on Social Media
"Instagram wise people can follow me @powercoupleschronicles It's a joint account for my girlfriend and I.  She has a bout coming up in July right after me.  Facebook you can find me at Sam Hoenig."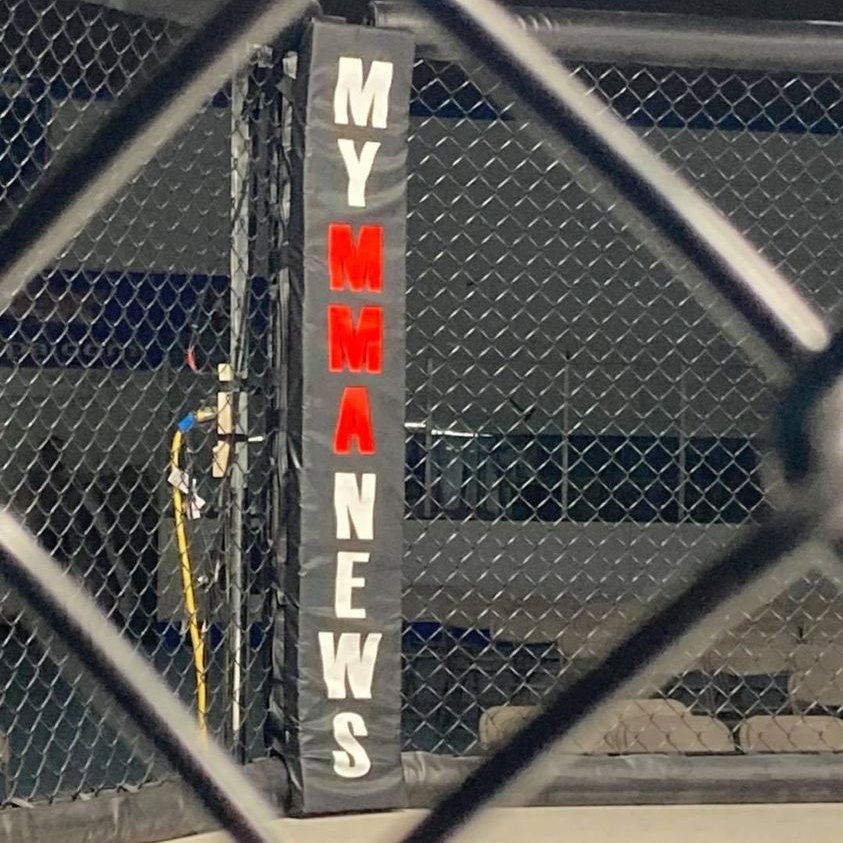 MyMMANews.com – We cover everything from MMA, BJJ, Bare Knuckle, Wrestling, Boxing, Kickboxing, and Judo
News, Opinions, Videos, Radio Shows, Photos and more.