Meet World Cagefighting Championships Cage Diva – Nikki Cole
Meet World Cagefighting Championships Cage Diva – Nikki Cole
When World Cagefighting Championships arrives at the
Spooky Nook
in Manheim, PA for the first time on December 2, the hard working and dedicated WCC team will be represented in full force.  Two pillars of the mixed martial arts organization, the WCC Cage Divas, will be doing what they do best, strutting their stuff and making sure the fans have an enjoyable and memorable experience.  Nikki Cole and Nirvana Crystal will both be featured on MyMMANews leading up to the WCC 19 show.
First up, get to know Nikki Cole
Age – 28
Relationship Status – Married (Sorry Fellas)
Measurements – 32-28-35
How long have you been modeling? – "9 years, wow that went fast!"
Interests – "I'm a typical girl, I like makeup and fashion, but I also like football and being outdoors. I have 3 dogs and they occupy most of my time but I wouldn't have it any other way!"
How long have you been performing ring card girl duties?  Any organizations besides WCC? – "I started working for WCC last year, I believe in August or September. I had worked one event for a different company a few weeks prior and just wasn't a fan of how it was run and the way we were treated. But I loved being a part of the action and knew that this was something I wanted to do. One of the local fighters actually recommended I contact Doug to see if he was hiring and the rest is history."
Do you remember which WCC show was your first one? – "It would have been the event in the summer of 2015, August or September."
Favorite WCC fighter and why? "I can't pick a favorite, all these guys are EXTREMELY talented in their own ways! They all have their own fighting style and excel at different areas, it is hard to even compare."
Favorite part of being at an MMA fight? – "I have always been interested in the sport but I had only ever watched UFC fights from TV. There is just something about being at the front of the action. Not only do you have the best seat in the house, but you get to see more of the personalities of these guys, you learn where they came from, what they have been through, their thought process going into a fight, it really makes you view everything in a whole new light."
Do you work any other jobs or a student anywhere? – "I work as a brand ambassador and promotional model for MKTG, Monster Energy, and a few other companies."
Someone you look up to – "There are so many people that I look up to for different reasons, but I am going to pick Nirvana Crystal. She is always working to make a great life for her daughter and yet she never takes time away from what matters. She is smart, beautiful, determined, a wonderfull mother, and would give you the shirt off her back if you needed it. She goes from job to job on a few hours of sleep and never complains. She is a modern day superwoman!"
Describe WCC promoter Doug Yasinsky in one word – "Well seeing as he is my boss I guess I have to be nice lol Dougie is selfless. He busts his butt to make these shows happen. He is always worried about everything and everyone else besides himself, and he never gets enough credit for it! Thank you Dougie for all you do!"
Favorite vacation spot – "My father's side of the family is from Australia and trust me it is just as magical in person! It is definitely my happy place."
Favorite Holiday – "Thanksgiving, it's a holiday where you celebrate by eating, what could be any better?"
Where can fans find you on social media?  – "I'm on Facebook and Instagram. I have no idea how to work snap chat or twitter, I am horrible with electronics, LOL!"
Instagram : nikkiicolee8
Facebook : facebook.com/nikkiicolee8
The cage divas are currently looking for sponsors, if you are interested please contact either Nirvana or Nikki on their Facebook page – Cage Divas of WCC
Enjoy the Nikki Cole Photo gallery below. Click each photo to enlarge.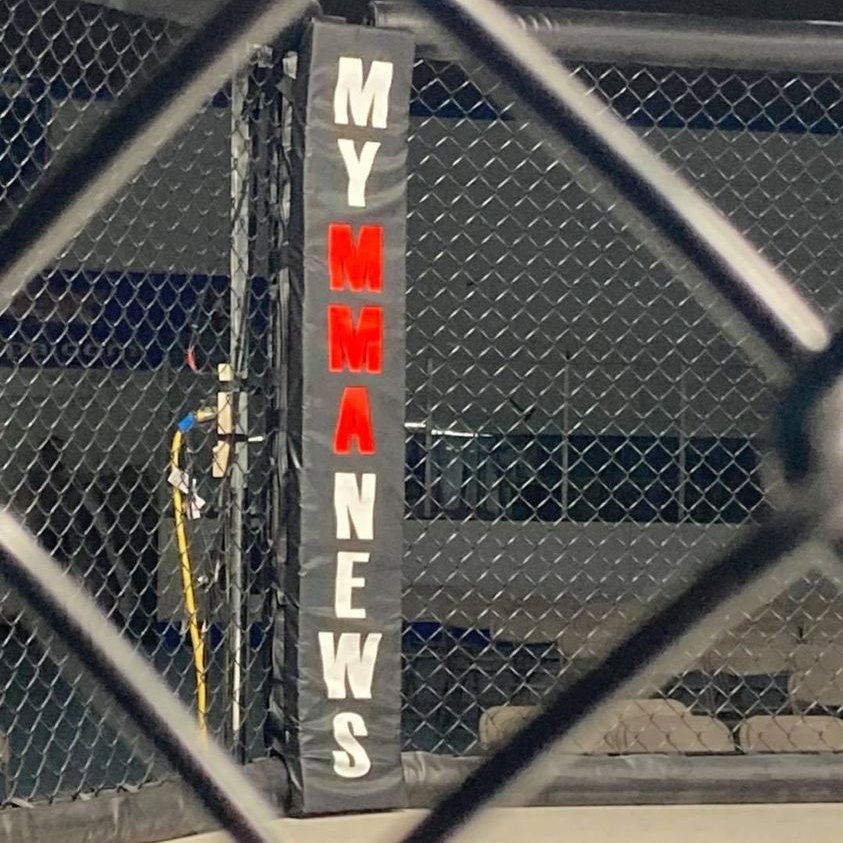 MyMMANews.com – We cover everything from MMA, BJJ, Bare Knuckle, Wrestling, Boxing, Kickboxing, and Judo
News, Opinions, Videos, Radio Shows, Photos and more.