Shannon Goughary aims to spoil the party, deliver knockout win at Maverick 23
Shannon Goughary (6-8) will compete in Pennsylvania for the first-time when she meets Marissa Heckman on the main card of Maverick 23 at the Wind Creek Event Center in Bethlehem on June 10.
Goughary, 37, will be entering enemy territory when she faces "Poison Ivy" Heckman, a Maverick MMA fan-favorite fighter.
While Heckman may have the crowd on her side, Goughary is confident that her experience will be the determining factor in the fight.
"I mean, I think I have a lot more experience than her," the Nashville, Tennessee native said. "I don't know all of what her (Heckman's) record is because I think maybe she had like some kickboxing or something before. Yeah. She's only had two fights I've had, you know, quite a few. So, I mean, I think that will come in there a little bit, but she's not like, new to the sport. She's been doing it for a while, too."
Goughary's resume will be the toughest that Heckman has ever been paired up against. She's fought once for Bellator MMA, and has gone toe-to-toe with fighters such as UFC flyweight Hannah Goldy, and Invicta FC veterans such as Emilee King, Kelly D'Angelo, Celine Haga, and rising stars Kayla Hracho and Desiree Yanez, among others.
"I think that the people that I've fought are a lot better than I think she is. You know, I can always like, show up and be surprised by something. Maybe she has something I don't see. But I mean, I think my striking is better than hers. There might be a little bit of a size difference. I really like would prefer to be at atomweight, 105, and this might a weight class off. But, you know I have fought at 115 a lot too. I mean, I think that's the only thing she would have on me is a little bit of size and strength. But I believe I might have the reach on her."
Goughary feels that she has many advantages in the fight against Heckman, both on the feet and on the ground.
"I'm a striker," she said. "I'm a black belt in jujitsu. So, if it goes to the ground, I'm not uncomfortable there at all. And, you know, very, very competent on the ground. I just kind of like to save my jiu-jitsu for jiu-jitsu. When I'm in the cage fighting, I like to stand up. I like to throw a lot of kicks."
While Goughary may have more fights than her opponent, one thing that stands out on paper is that in her last fight, Heckman recorded a win over Cristina Crist. Approximately three-and-a-half years ago, Crist defeated Goughary by way of submission.
Does MMA Math play a factor into the pending fight? Does Heckman's win over Crist hold any value compared to Goughary's loss?
Goughary doesn't believe so.
"I've tried to actually rematch that girl several times," Goughary said. "I was winning that fight. I made a mistake on that one. I'm really salty about that loss. Honestly, that's probably the only one I am, because I tapped her out with an armbar in the first round. She said she didn't and they restarted the fight. So, I made the mistake of letting the armbar go when she tapped because I didn't want to break her arm. The referee came over and asked, 'why did you guys stop? I didn't see a tap.' And so, I know better. Don't let stuff go until the ref stops it. And the fight ended up restarting. And then I ended up getting caught in armbar in the second round. Even though I lost to her, I think I'm a much better fighter than her. Like, I'm better all around, but I got caught, like she, you know was more successful in that fight than I was."
When it comes to fight night next Saturday, Goughary believes her hands will lead her to victory.
"I think I can knock her out," she said of the pending fight against Heckman. "If it does go to the ground. I think my jiu-jitsu is better."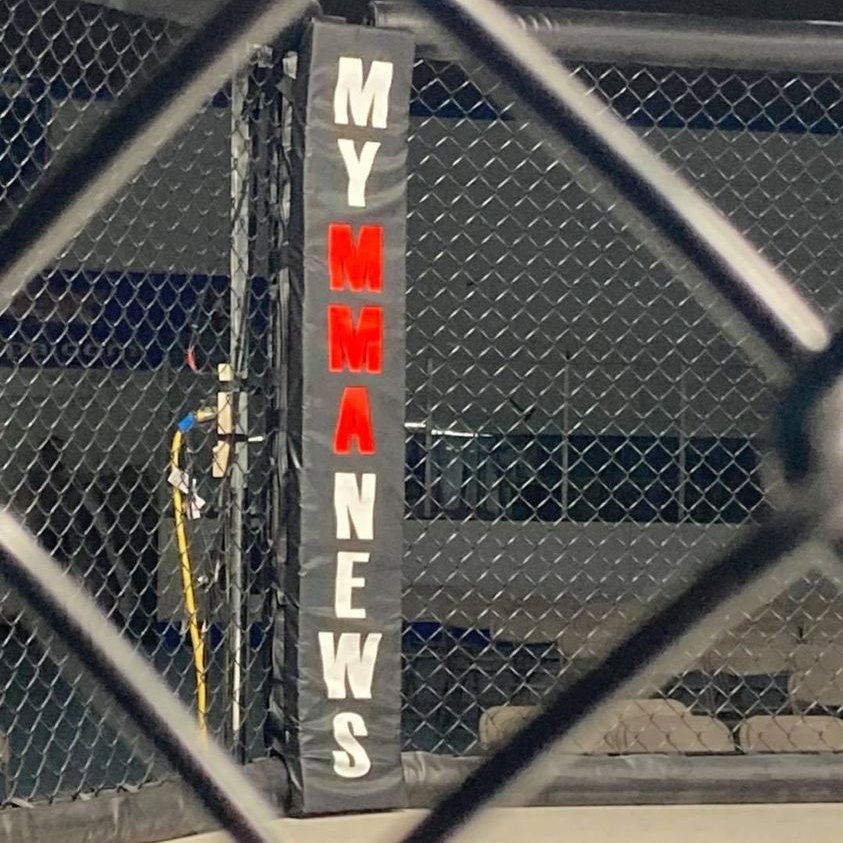 MyMMANews.com – We cover everything from MMA, BJJ, Bare Knuckle, Wrestling, Boxing, Kickboxing, and Judo
News, Opinions, Videos, Radio Shows, Photos and more.