Marissa Heckman on finding herself as a fighter: "You have to live the lifestyle"
Marissa Heckman is a name that has now become as synonymous with Maverick MMA fans as that of her brother-in-law, Scott "The Animal" Heckman.
"Poison Ivy" Marissa Heckman has become a staple with the promotion, having fought four of her ten amateur mixed martial arts bouts, and now enters her second of two pro MMA bouts with Maverick.
Scott, who arguably has been part of some of the most memorable bouts in Maverick MMA history, has since retired from the sport but coaches his sister-in-law, along with several other notable fighters, as a way to stay active in the industry.
Marissa, who also has been a part of equally entertaining bouts including her 'Fight of the Year' split decision win over Liz Welch at Maverick 9 in 2018, returns to the cage this Saturday night.
In a catchweight bout of 113-pounds, Heckman will serve as one half of the Maverick 22 co-main event when she stands opposite Cristina Crist inside the heptagon.  The fight takes place at the Wind Creek Casino in Bethlehem, Pennsylvania, another milestone in the history of the promotion as this will be the first-time promoter Willy Sisca has taken his brand to such a venue.
Saturday's fight will be a test for Heckman, as she aims to see if she could take what she learned about herself in her pro debut, and make the necessary adjustments to carry her to 2-0.
"I learned that five-minutes is better for me," Heckman said of comparing her first pro bout to her amateur fights.  "I'm a slower starter.  I think having five-minutes really helps me.  In my last fight (pro debut against Sandy Chheng at Maverick 21), I spent quite a bit of time in a bad position.  I think it was like three and a half minutes.  If that was an amateur fight, I probably would not have made it up for the second-round and that would have been in my head about it."
Not wanting to be caught in an uncomfortable position again, Marissa Heckman has been drilling various escapes and techniques to ensure that her hand is raised in victory a second time.
"I've been working on a lot of positions, but I think it unless you are actually in the fight, you don't know how you are going to react."
Unfortunately, Scott will not be cageside in Bethlehem as his daughter has a wrestling competition that takes priority, but not having her brother-in-law and coach in her corner will not be a problem for Marissa.
"I'm really happy for him," she said of Scott. "I'm really happy for his daughter, my niece.  I'm going to miss him, but I have amazing coaches.  It is hard for me to decide who I am going to have with me, because they are all so good."
Former UFC fighter turned coach Zach Makovksy, former pro fighter and Maverick favorite, Ricky Nuno, and coach Jeff Marsh will all be at the Wind Creek in support of their fighter.
Cristina Crist is a jiu-jitsu coach so she will be well-prepared for a ground fight if the fight against Heckman hits the canvas.  Marissa is known for top-heavy, dominant wrestling, which on paper makes for an intriguing bout between the two ladies.
"I do not watch film," Marissa said of fight preparation. "I send everything I find to my coaches and then they come up a gameplan from there. I come out of 10th Planet, so we have some crazy good jiu-jitsu players in the gym helping me with preparation as well."
When fans packed the Wind Creek event center on March 25, many in attendance will be there in support of "Poison Ivy" Marissa Heckman.  Crist, a native of Texas, will be walking into enemy territory.
"I just think about the fight," Heckman said of the fan support. "I'm happy that I have a lot of great friends and family that come to support me, but once I step inside the cage, I don't hear anybody."
While she's not thinking past her opponent, Marissa realizes that her timeline of activity in the sport is limited and certain milestones need to be implemented in order for her to meet her goals.
"My goal has always been Bellator MMA," she said. "My goal was never the UFC, because I'm old.  I am 32 and I'm a realist.  My goal is just to fight as long as I can and stay healthy while fighting.  My goal was to go pro, and I already did that.  Now it is just seeing where this career path takes me, being the best pro fighter that I can be.  Obviously if the UFC did call me, I would take it, but I'm just trying to be the best fighter that I can be.  I'm also not trying to fight any lighter than this, so it has to be strawweight.  I won't do flyweight.  I worked really hard to get to this position where I can fight at 115.  When I first started with Maverick MMA, it was very hard for me to make 115, almost unsafe actually.  I fought really hard to get to a position where I can make this weight, and where I could get under by a couple of pounds relatively easily."
Arriving at the place she is at now has not been an easy feat.  Marissa has had to overcome obstacles that many may not have even attempted to achieve.
"It's a lifestyle," Marissa said. "You have to live the lifestyle.  A lot of people don't know this about me, but I used to be heavy. I used to walk around at like 170-pounds.  I was heavy growing up.  I wasn't an athlete.  I didn't play sports and if I did, I wasn't very good at them.  I wasn't athletic.  I was always chunky.  For me, getting down to this size was a whole lifestyle change.  It was very different in the beginning, but now it is not."
In the past year, Marissa Heckman has changed not only how she operates in her professional career, but she also made a major change in her personal life.  When she married Scott's brother David, she became a mother to his four boys.
"Moving my life to Pennsylvania was the best thing I've ever done," Marissa said. "It was hard at first because I'm not really a huge fan of change.  I was traveling hours a day for training.  Now my gym, Finishers MMA, is 20-minutes from my house.  I think being a Mom brought out the best version of me.  It made me have to prioritize everything and be more strategic in my training, because I have kids.  I've become much better in time management, and I think it is much easier to keep the weight off because I'm running around after them like crazy."
In a matter of days, Marissa will look to take everything she's accomplished both personally and professionally and put a stamp on her name.  Fans can expect to see a back-and-forth fight filled with action from start to finish as each lady will be looking to walk away with a win.  While the entire Maverick 22 fight card is a must-watch, this one is fight between two highly dedicated up and coming fighters, who both happen to be mothers that are fighting to establish themselves in a sport primarily dominated by male competitors.
In her interview with MyMMANews, Marissa's opponent Cristina Crist said, "My nickname is 'Crazy', so be ready to see Crazy. I'm super chill outside the gym, but when the lights come on, I come out to play."
When asked what her response was ahead of the fight, Marissa leveled the pre-fight talk playing field stating, "I think it is great.  I think it's going to be a great women's fight, and I too show up when the lights go on."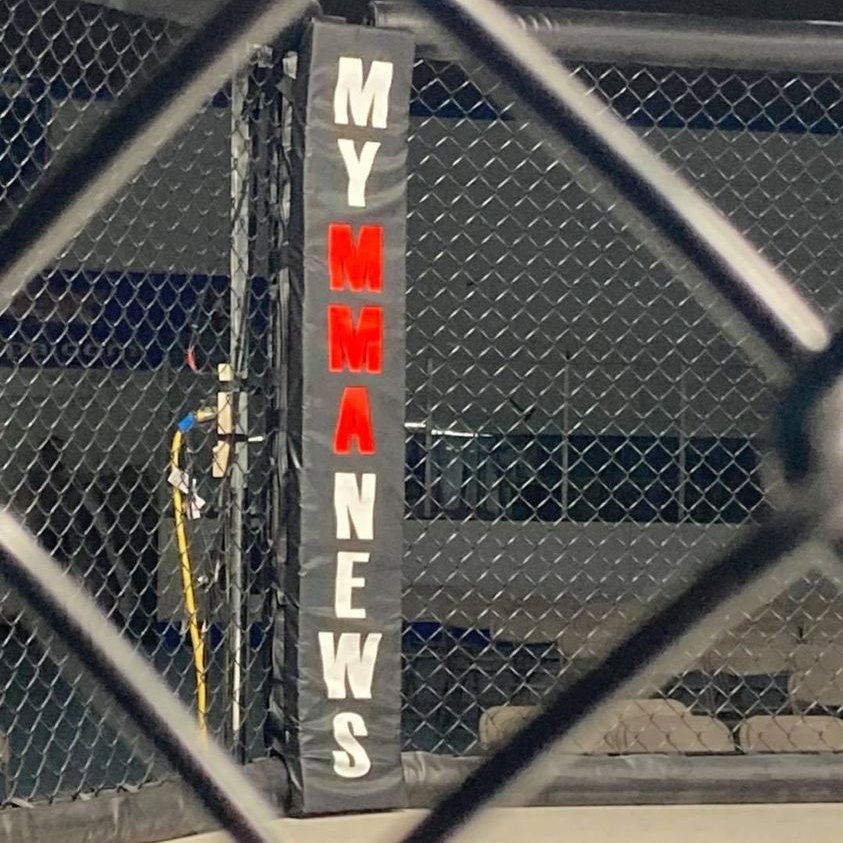 MyMMANews.com – We cover everything from MMA, BJJ, Bare Knuckle, Wrestling, Boxing, Kickboxing, and Judo
News, Opinions, Videos, Radio Shows, Photos and more.