'Crazy' Cristina Crist warns Maverick 22 opponent: "When the lights come on, I come out to play"
Cristina Crist is a mom, a children's jiu jitsu instructor, a gym rat, and a woman who just really likes to fight.  She teaches her nine-year-old daughter and others at Wolfpack MMA in Rockwall, Texas.  Crist is softspoken but goes by the nickname "Crazy" when she enters the cage on fight night.
"I've been doing martial arts pretty much my whole life," Crist tells MyMMANews.com. "I started out as a kid doing Tae Kwon Do, and stuff like that.  When I was about 20 years old, I started at an MMA gym and I just kind of fell in love with it.  I took my time as an amateur fighter just to make sure I got an adequate amount of experience before going pro.  Then when I met my coach Quaint Kempf, he made sure that I was really ready for that."
Crist's amateur MMA career dates back to 2011 where she competed against notable competitors who would later go on to compete on bigger stages.  Her first two opponents were Jinh Yu Frey, who now competes in the UFC, and Stephanie Alba, who went on to Invicta FC.  While Crist may have lost both those bouts, she would take lessons learned and apply them in the following three contests to round out her amateur career with a record of 3-2.
Now at 32-years of age, Crist is 2-2 as a professional mixed martial artist and will travel northeast from Texas to Bethlehem, Pennsylvania where she will meet Marissa Heckman in a 113-pound catchweight affair.  The fight is part of Maverick MMA's first casino show, and pairs arguably one of the promotion's biggest stars in Heckman up against her toughest challenge to date.
Heckman, also 32, is 1-0 as a pro, but only began her journey in combat sports in 2018, seven years after her opponent.
"My previous opponents definitely molded me into the fighter I am today," Crist said.  "I never wanted an easy fight.  I am not looking at her as an easy opponent.  I know that she is tough and up and coming.  I don't doubt her at all."
When the Maverick MMA heptagon cage doors close behind them, Crist will have entered enemy territory.  Heckman, a big-ticket seller for the Maverick MMA promotion, will have the fan support behind her, but that does not seem to bother the Texas native.
"I think that is kind of fun," Crist said. "I like going in as the underdog.  I enjoy it.  No big deal to me."
Heckman will likely be the bigger, stronger girl inside the cage on March 25 as she has fought strawweight, several catchweight bouts, and even flyweight.
"I'm a pretty small person so I usually fight at 105-pounds, sometimes 110.  I'm a shorty," Crist said.  "I like atomweight.  I like the whole process of cutting weight.  I think of it as a cleanse and find it kind of spiritual.  I love fighting at 105 lbs., so yeah, Invicta FC is somewhere I would love to fight, but obviously if the UFC called for 115-pounds, I'm gonna take it.
"I don't ever overanalyze my opponent.  I do my best when I just go out there and be myself.  If you practice too much on one thing or overthink on something, it normally comes back to bite you in the butt."
While she may teach jiu jitsu, Crist is a mixed martial artist who doesn't mind getting into a fist fight.
"I really enjoy the grimy parts, dirty boxing up against the cage," she said.
When asked if there were something she wanted to let the Maverick MMA fans know about her ahead of the fight, Crist delivered the message:
"My nickname is 'Crazy', so be ready to see Crazy,'" she said. "I'm super chill outside the gym, but when the lights come on, I come out to play."
Maverick 22 takes place March 25 at the Wind Creek Casino in Bethlehem, Pennsylvania.  The fight will air live on pay-per-view at spectationsports.com.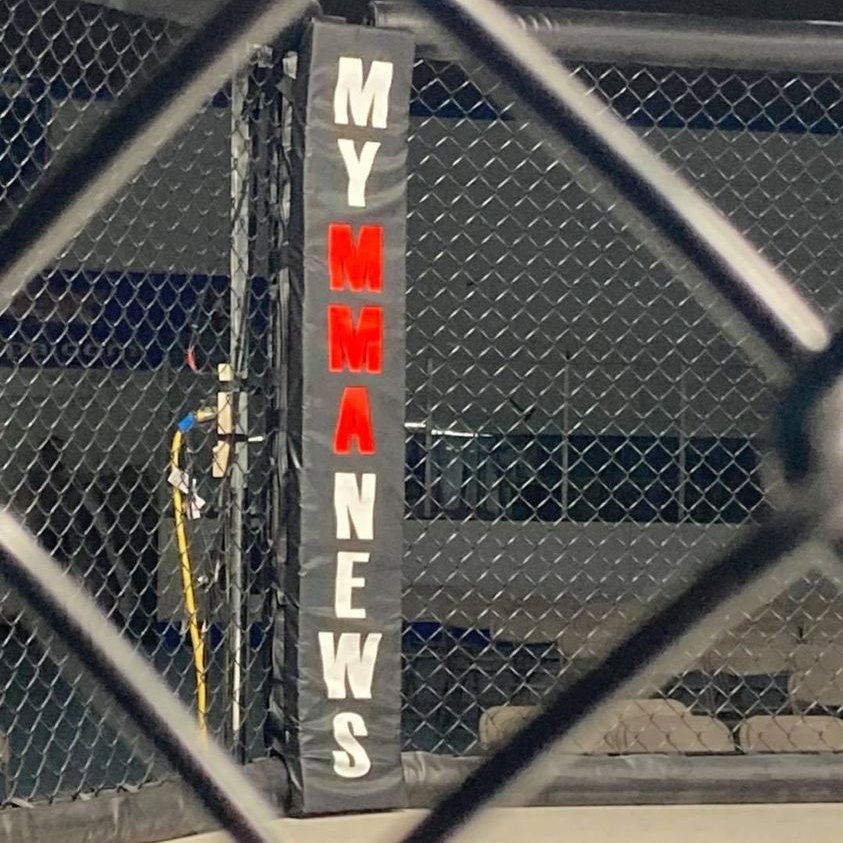 MyMMANews.com – We cover everything from MMA, BJJ, Bare Knuckle, Wrestling, Boxing, Kickboxing, and Judo
News, Opinions, Videos, Radio Shows, Photos and more.