Steve Herelius: "Take My Time and Relax" at BKFC 50
Steve Herelius tangles with Josh Copeland in the BKFC 50 co-main event on September 22nd.
Steve Herelius
I would think you would be excited to get back to the bare-knuckle fold just being that it's been almost two and a half years since you last competed.
So, are you pretty excited to return to bare-knuckle here at BKFC 50?
"Very, very excited. Like I said, I'm excited like a kid when the kid is waiting for the Christmas. I'm the same. Today I'm the same. I'm very happy. Very, very happy; ecstatic."
This was a fight that was discussed even a bit earlier in the year towards the end of April. The Copeland fight ended up getting shifted towards him fighting Ben Rothwell.
Are you happy that this fight ultimately is eventually happening at BKFC 50? Was this a matchup that you found compelling even when it was initially set up in April?
"I'm a little bit sad but whatever has happened is what happened. Today I am here. Now what's happened last year, last week, or yesterday is yesterday. Today is today. So I'm focused for today. I don't care what's happened last week or the yesterday, it's not a problem. I'm ready today. So today I'm here."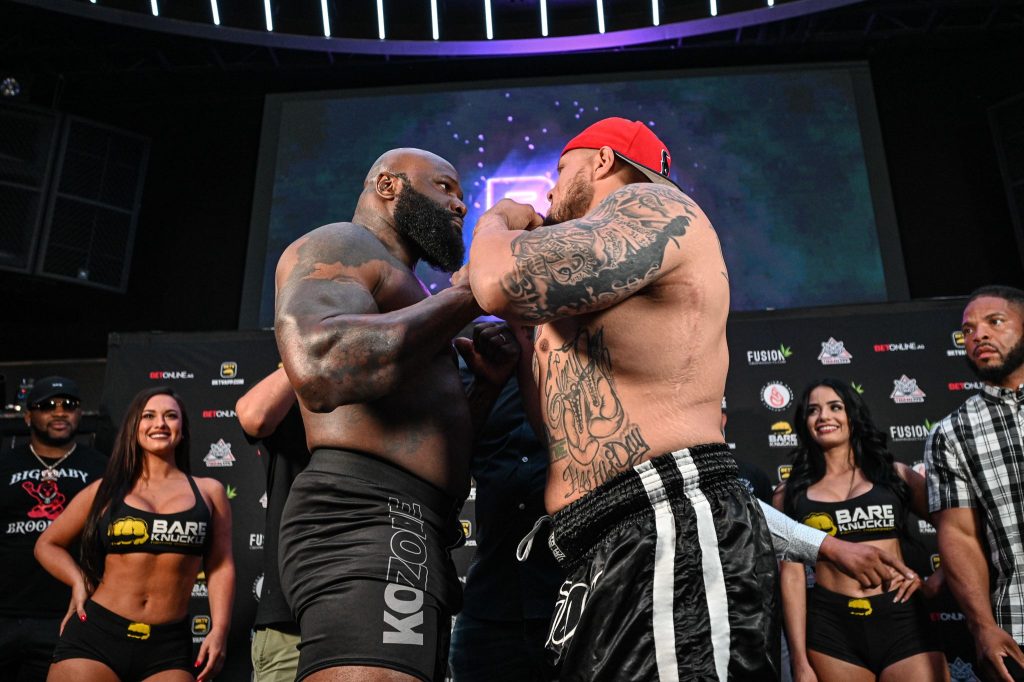 BKFC 50
Are you more focused on your own refinement and adapting to whatever goes on in the fight versus specifically tape-studying Copeland?
"No, you know what, I'm working by my feeling. I'm working by my feelings. So, my feeling will be what I have to do. Not only I do, I don't plan out nothing. Just working by my feeling."
Your first bare-knuckle bout against Juan Torres took place in June 2021 and you got the victory at BKFC 18. I feel like you would have learned so much in terms of how you approach the sport of bare-knuckle and prepare for it.
What would you say the biggest differences are in your bare knuckle game from that first fight at BKFC 18 as compared to what you're going to be bringing to the table now at BKFC 50?
"I will say I hope, I should be more smart and don't play the game of make you bleed. But now I know better. I know better, what I have to do, and how I have to do to just be. I was too much excited the first because it was my first fight in bare-knuckle. So, I was very excited. So, I did a little bit too much thing but without thinking. But now I'm more relaxed and I'm good at thinking. So, it should be better. It should be of course. It should be better. I'll take my time and relax."
Steve Herelius vs Josh Copeland
I mean stepping into something new for the first time, you might be in a more heightened state, especially with a sport like this. Is your composure going to be a big difference-maker in your second BKFC fight here?
"Big difference, you know, the people that are going to fight all they are UFC fighters. So, they fight like UFC fighters who they have all the same style. If you see clearly the fight of the UFC fighter, they all have the same style. The same style. So now we'll see what's going to happen that I've been waiting for all this time. So, there isn't any problem, brother."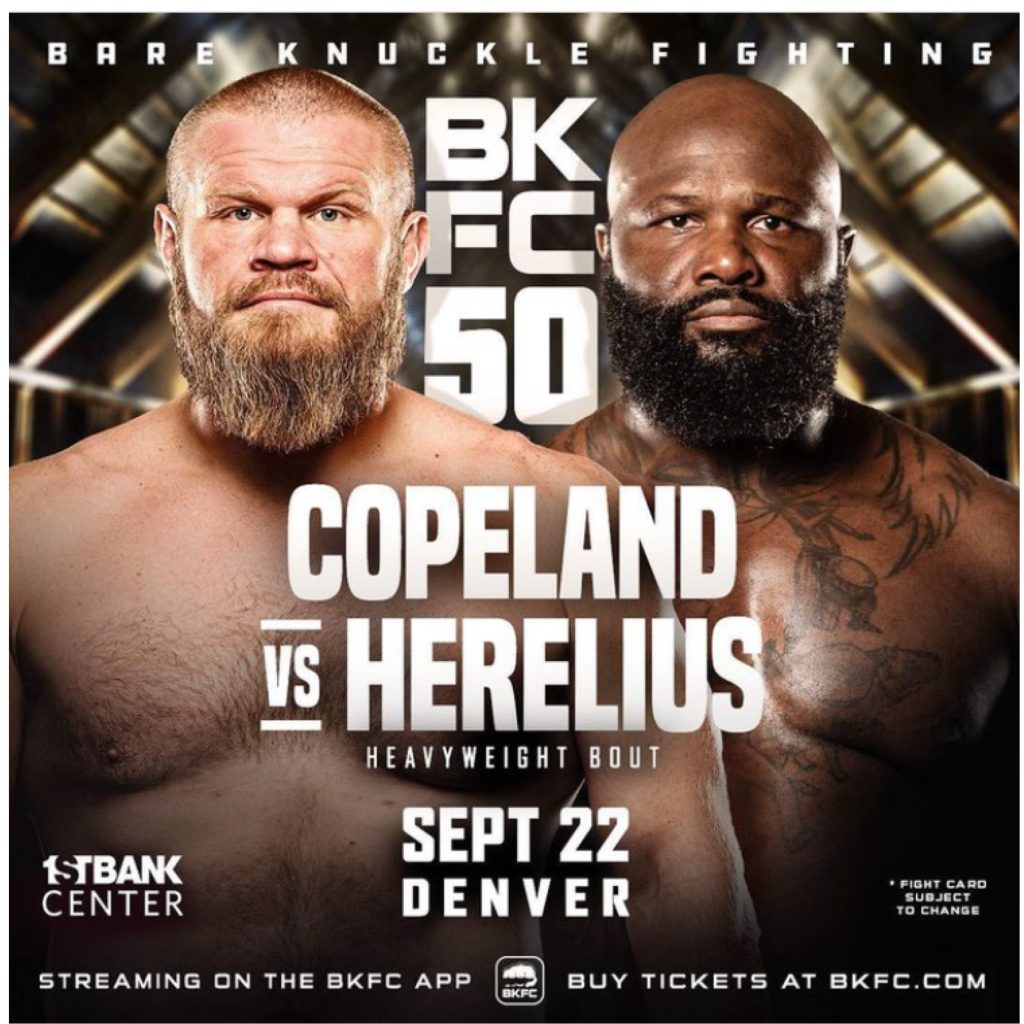 BKFC
This might be a simple way to break it down but sometimes when I talk to fighters where they come from that MMA background, it would seem like on paper Copeland would be looking to get more of that active clinch, in-fighting going on.
Someone like yourself who is a decorated gloved boxer before coming into this, maybe someone on paper would think that it's to your advantage to fight more at range and kind of keep it there.
Is that how this fight breaks down in a simplistic kind of way almost?
"Oh yeah, we are waiting. I'm waiting for the clinch. More clinch because UFC fighters they're very, very; it's very soon for the clinch. So for sure, these people love clinch and they're good to have clinch (laughs) and that's it. We are working, I work my clinch. I'm not the best but I'm good on what I do, what I'm doing."
Steve Herelius continued, "I'm good on what I'm doing. We'll see what's going to happen. I think the clinch, yes, I'm sure a good clinch. They love that, they don't want to fight. For me, clinch is not a fight. If you have to fight, fight no clinch ever. But what happens happens."
Live FREE prelims will begin at 8pm ET on September 22. Watch below:
Pay-per-view starts at 9pm ET below: