USKA Fight Night Philadelphia Results – Rakay vs. Souza
USKA Fight Night Philadelphia results from 2300 Arena
USKA Fights brings their amateur and professional Muay Thai fight card to the historic 2300 Arena in South Philadelphia, Aug. 19.  In the main event, USKA cruiserweight champion Michael Rakay defended his title against Dielco Souza. Unfortunately things did not go Rakay's way as he would not go home with the title.  More on that below.
Former USKA champion Lauren Mull looked to rise back into championship contention as she took on Devon Estes.
USKA held a 50/50 raffle in support of Suicide Awareness as next month, September is recognized as National Suicide Awareness month.
The first fight of the night featured Andre Carter of Gracie 717 up against Kimo Roberts of 8 Limits Academy. Kimo has some serious power in his thunderous kicks which echoed throughout the 2300 Arena.  Twice during the contest Kimo's mouthpiece came loose, the first from a punch, but the second it appeared as if the fighter was starting to become gassed from all the shots he was throwing.  this was a rock em', sock em', back and forth type fight that left both competitors extremely tired but the fans thoroughly pleased.  There were no losers in this fight which would go to the judges for a decision. Roberts earned the unanimous decision.
Very cool story here.  After the fight the two combatants realized that they knew each other, they both served together in Iraq in the Marine Corps.  Warriors both in the ring and out.
Whitney Pequignot and Lauren Strausser may have set a new record for the most kicks thrown in a round.  Non-stop back and forth action throughout the entire round which carried over into the second.  A bit of blood is leaking from the nose of an exhausted Pequignot going into the third and final round, but she weathered through and pulled out a split decision win.
Big Boys, Heavy Hands
The heavyweights brought out the heavy hands in a fight between Michael Erb and Frank McDaniel.  McDaniel had the height and reach but Erb never back down.  In the third and final round referee Joe Stripling stepped in to conduct a standing eight count after McDaniel rang Erb's bell.  The fight resumed and went the distance with Gracie 717's McDaniel earning a unanimous decision win.
Nell Diebel vs. Mariah Graner was a grueling clinch fight where the two ladies unleashed an arsenal of knees against one another.  Graner of Miasonets Thai Boxing was relentless in the clinch but it was Diebel that came forward with crisp striking to close out the third and final round.  This fight would also go to the judges and it was Diebel who came out on top after a split scorecard.
Myranda Daye of Lombard MMA and Rebecca Heise of Hellfish MMA was a very entertaining contest. Neither fighter shied away from the other's relentless strikes.  The scorecards rules in favor of Heise. The fights have been very competitive here tonight in Philadelphia.
Petroski decisive in crossover
The Art of War Cage Fighting middleweight champion Andre Petroski tried his hand at Muay Thai tonight.  In the opening round a bit of muscle memory from MMA kicked in for Petroski as he shot in for a takedown on his oppone Wayne Fiorvanti.  In the second round Petroski landed a well placed uppercut but it did not seem to faze the Royal Striking prospect Fiorvanti.  Petroski continued to pour on the strikes as did his opponent.  After the fight concluded the two combatants embraced in the center of the ring.  Petroski went on to earn a unanimous decision win.
The final fight before the night's intermission involved Kevin Rhoades of the nearby Stay Fly Muay Thai going up against John Wunder of Algeo MMA and Kickboxing.  Rhoades spelled trouble for Wunder as he won the fight decisively on all scorecards.
Following the intermission Jake Skelly of Hands Up Studios took on Alfonso Monturano of Algeo MMA.  The first round should likely be ruled in favor of Skelly who was a little bit more active in the opening minutes.  Monturano turned on the heat in the second and then again in the third which allowed him to take the fight via a decision.
Covered in ink the jacked James Cavalucci came out of his corner aggressively against Daniel Joseph, setting the tone for the rest of the contest.  Hands, knees, and feet were flying in this one.  Joseph closed out the opening round pinning Cavalucci up against the ropes as he pummeled his body with a combo strikes.  The two fighters stood in the clinch and exchanged knees in the third, and although it looked like this fight could be the first one of the night to see a finish, this too went to a decision. Joseph of Maisonets Thai Boxing earned the unanimous decision.
In the evening's co-main event Lauren Mull earned a hard fought split decision over Devon Estes.  These two ladies left everything in the ring.  Mull moves to 8-1 as an amateur.  Following her fight a big announcement was made involving her instructor. Rami Ibrahim will compete in his 186th pro fight against Nelson Moreira on October 21.
In the main event Stay Fly Muay Thai's Michael Rakay defended his cruiserweight title against Dielco Souza.  To be the man you have to beat the man and Rakay wasn't providing Souza with any opportunity to do so.  Twice in the second round referee Joe Stripling halted the contest for a standing eight count.  That was then followed by two knockdowns.  It look like things were going right for Rakay and he was en route to a successful title defense when Souza stood up and delivered one of the most unexpected come backs I have ever witnessed.  Souza sprung up into the air delivering a kick that knocked Rakay down and out.  Dielco Souza is your new USKA cruiserweight champion.
Complete USKA Fight Night Philadelphia results below:
Kimo Roberts defeated Andre Carter via unanimous decision (30-27, 30-27, 29-28)
Whitney Pequignot defeated Lauren Strausser via split decision (29-28, 29-28, 29-28)
Frank McDaniel defeated Michael Erb via unanimous decision (30-26, 30-26, 30-26)
Nell Diebel defeated Mariah Graner via split decision (29-28, 29-28, 29-28)
Rebecca Heise defeated Myranda Daye via unanimous decision (29-28, 30-27, 30-27)
Andre Petroski defeated Wayne Fiorvanti via unanimous decision (30-27, 30-27, 30-27)
Kevin Rhoades defeated John Wunder via unanimous decision (29-28, 30-27, 30-27)
Alfonso Monturano defeated Jake Skelly via majority decision (28-28, 30-26, 30-26)
Daniel Joseph defeated James Cavalucci via unanimous decision (29-28, 30-27, 30-27)
Lauren Mull defeated Devon Estes via split decision (29-28, 29-28, 29-28)
Dielco Souza defeated Michael Rakay via TKO – Round 2 (for USKA cruiserweight championship)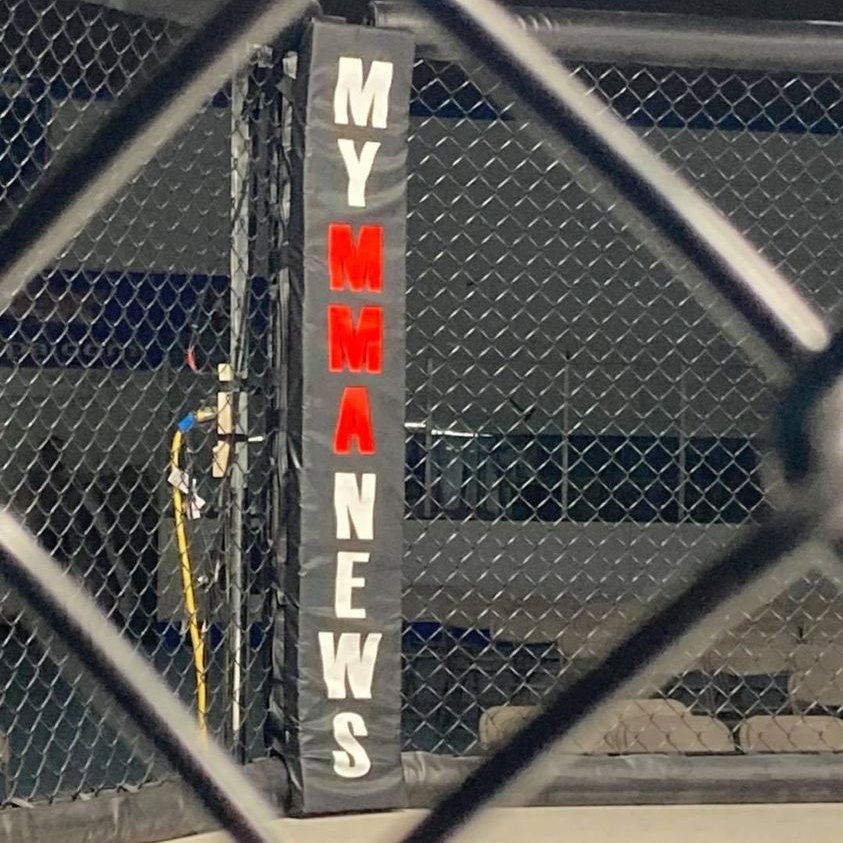 MyMMANews.com – We cover everything from MMA, BJJ, Bare Knuckle, Wrestling, Boxing, Kickboxing, and Judo
News, Opinions, Videos, Radio Shows, Photos and more.