WCC 18 results from historic 2300 Arena; Will Martinez, Darren Costa big winners
WCC 18 results from historic 2300 Arena; Will Martinez, Darren Costa big winners
World Cagefighting Championships landed in the fighting city of Philadelphia for the first time, October 21, with 18 fighters putting it all on the line at the world famous 2300 Arena, formerly known as the ECW Arena.
No…. tables and chairs were not thrown into the cage, and no elbow drops were attempted from the balcony, however a trip down memory lane could not be avoided as you looked up at the banner that housed the names of wrestling legends that shed blood there on many occasion.
Names like Tommy Dreamer, Sandman, Sabu, Terry Funk, and of course, Blue Meanie.
The legendary Blue Meanie himself was cageside to witness the night's nine-fight action packed extravaganza. Meanie was joined by Danny Cage, founder of the nearby world famous Monster Factory, a  professional wrestling school that frequently holds seminars with some of the most popular wrestlers of the past two decades.
The Return of A Legend
The entire WCC 18 card was sponsored by Primal Nutrition, and in the main event, Bellator MMA Veteran Will Martinez made his return to mixed martial arts action for the first time since December 2014 when he took on hard-hitting Troy Wittman.
Martinez, a legend in his own right, fighting out of Philadelphia received the loudest pop of the night and for good reason.  Martinez took it to the streaking Wittman, who was on a four-fight knockout streak.  Much to the surprise of many Martinez showed phenomenal stand up skills, knocking Wittman who was coming into enemy territory, to the canvas on multiple occasions.
Wittman's arsenal did not go unnoticed however as he bloodied the hometown favorite and would end up taking the fight to the distance.  In the end, Martinez had his hand raised and praised Wittman for stepping up to the plate. Excellent fight.
COSTly Shots
The fans were behind Lex Ludlow in the co-main event as he sought out his first professional win, however, Darren Costa had different plans.  Unfortunately for Ludlow he was on the receiving end of a barrage of punches from the heavy hands of Costa.  Referee Dan Miragliotta called an end to the contest at 1:26, however it likely could have been stopped even earlier than it was.  Costa was landing some big shots and as a result Ludlow moved to 0-2.  Ludlow stated that he would be taking time off from the sport.  We wish him the best in whatever he decides to do.  It takes a true warrior to step into the cage and go toe-to-toe with another combatant.  Keep your head up Lex.
Perfect Performances
Another Philadlephia native, Nick Mimoso put on an incredible performance earning a unanimous decision win over Tyler Vadja.  For three rounds Mimoso smothered Vadja, not giving him an inch to breathe.  It will be interesting to see what WCC matchmaker Mike Bickings does with the surging Mimoso.
The most impressive fighter of the night might have been Timothy Tyler.
Tyler, coming off a win for another organization just weeks ago looked as fresh as fresh can be and that was after going three full rounds.  Tyler put on an absolute clinic against Will Dill, who he battered, bloodied, and bruised to the point where Dill had to be checked by a ringside physician on three separate occasions.
Tyler was as cool and calm as you could possibly be inside the cage and his movements were fluid, quick, and precise.  The only downfall Tyler had in the entire fight was when he accidentally struck Dill in the back of the end after having already been warned by Miragliotta.  That foul would cost Tyler a point. The robbery however came when judges gave Dill a round and the fight would go to a draw.  At no point in the fight was Dill winning the bout and Tyler fell victim to judges' not having been properly trained or just putting all common sense aside.  Tyler should have won a unanimous decision even with the point deduction, instead he earns a draw for a hard fought, almost flawless performance.
Full WCC 18 results:
Will Martinez defeated Troy Wittman via unanimous decision (29-28, 29-28, 29-28)
Darren Costa defeated Lex Ludlow via TKO – Round 1, 1:26
Nick Mimoso defeated Tyler Vadja via unanimous decision (30-27, 30-27, 30-27)
Timothy Tyler vs Will Dill went to a draw (28-28, 29-27, 28-28)
Jules Knighton defeated Kaheem Murray via unanimous decision (30-27, 30-27, 30-27)
Bart Pierre defeated Justin Flaharty via submission (armbar) – Round 2, 0:28
Eric Norris defeated Enrique Zavala-Medina via submission (guillotine choke) – Round 1, 1:20
Jalen Torres defeated Niyaz Ahmed via unanimous decision (29-28, 30-27, 30-27)
Aaron Gondola defeated Steven Myers via split decision (29-28, 28-29, 29-28)
Overall the entire card top to bottom was nothing short of spectacular.  World Cagefighting Championships returns to Lancaster in December with WCC 19.
Stay tuned to wccmma.com and mymmanews.com for news about upcoming World Cagefighting Championships events.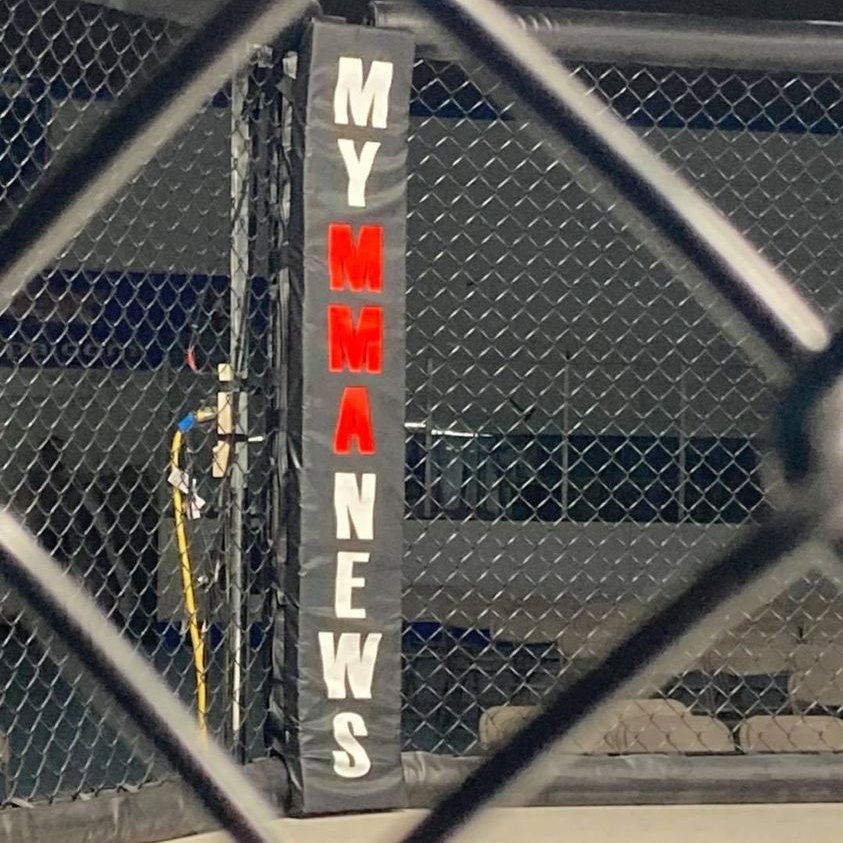 MyMMANews.com – We cover everything from MMA, BJJ, Bare Knuckle, Wrestling, Boxing, Kickboxing, and Judo
News, Opinions, Videos, Radio Shows, Photos and more.