Who is Darrell Horcher? Why This Is A Dangerous Fight For Khabib
The main event for this coming weekend's UFC on FOX 19 in Tampa was supposed to be a possible lightweight title eliminator bout between number two ranked Khabib Nurmagomedov and number four ranked Tony Ferguson.
The bout was scheduled for five rounds and talks of a possible 'Fight of the Year' candidate began to stir before the fight even took place.
The fight is now off the table as Ferguson had to withdraw from competition.  The search for a short notice replacement was underway when current Cage Fury Fighting Championships (CFFC) lightweight champion Darrell Horcher (11-1) stepped up to the plate.  ***Mixedmartialarts.com has Horcher listed as 11-1, Sherdog.com has Horcher listed as 12-1, and Wikipedia has him listed as 13-1.
The fight has been moved from the main event to mid-main card and reduced to three rounds.  Glover Teixeira and Rashad Evans will now headline the card.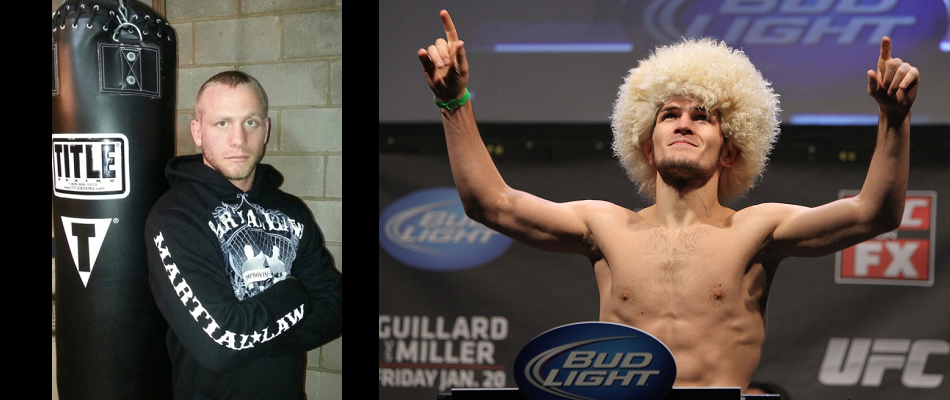 So Who Is Darrell Horcher?
Darrell Horcher is a Pennsylvania native who has been on the cusp of a UFC contract for quite some time.  Horcher began his mixed martial arts journey as an amateur in 2009, later earning the Complete Devastation lightweight championship, moving on to Bellator MMA, and CFFC.
It is no secret that CFFC has a habit of producing some of the top talent that later find fortune in the UFC.  Fighters such as Jim Miller, Dan Miller, Paul Felder, George Sullivan, Aljamain Sterling, Zach Makovsky, Nick Catone, Lyman Good, Jimmie Rivera, Jonavin Webb, and others have all fought for CFFC before moving on to the big stage.
Horcher's lone loss has come at via a decision to former Ultimate Fighter finalist Phillipe Nover back at Bellator 95 in 2013.
The majority of his wins have come either in the form of a TKO/KO or a decision.  But will all that matter when he goes up against 22-0, undefeated, Khabib Nurmagomedov?
Why This Is A Dangerous Fight For Khabib?
While Khabib may be ranked number two, he has not fought professionals since April 19, 2014.  By the time this fight with Horcher happens on Saturday, it will be three days shy of a two year lay off due to setbacks from injuries.
A fight against Tony Ferguson was a very risky comeback fight for Nurmagomedov to sign to, but then again, he has never backed down from a fight, and before he was injured he was the man that most figured would get the next title shot.
If he wanted to get a crack at current champion Rafael dos Anjos, Nurmagomedov was going to have to get past Ferguson.
Horcher wont' likely earn a title shot with a win over the Russian, however, what he will earn is respect. It is not very often a fighter walks into the largest mixed martial arts promotion on the planet on two weeks notice to dethrone a top ranked fighter.
Horcher has everything to gain and nothing to lose.  He is expected to lose.  Even if he loses, the UFC is likely to keep him around as a thank you for doing them a solid.
A man who has nothing to lose is a very dangerous opponent.  Horcher last fought on Halloween, October 31, earning a TKO third round win over Stephen Regman.
A win over Nurmagomedov would be the biggest victory of his career and would catapult him into the top 15 rankings; where he would fall exactly remains to be seen, but do not count Horcher out just yet, you never know what it going to happen.
UFC on FOX 19 takes place at the Amalie Arena on Saturday in Tampa, Florida.