Art of War Cage Fighting – AOW 22 results – Brady vs. Gutierrez
AOW 22 at LIVE!
Art of War Cage Fighting will host back-to-back nights of mixed martial arts action on Friday and Saturday nights as fight promoter Mike Bickings delivers yet another "All-Star Weekend" for fans in Philadelphia.
The AOW 22 fight card takes place at the LIVE! Casino and Hotel and has a 7pm pm ET start time. The broadcast is available for live streaming on the StarFund app.
In the main event, Patrick "The Brick" Brady (1-0) looked to continue his winning ways as he meets the visiting Cesar Gutierrez (2-4).  One big shot from either of these two big men could be the end of the other's night.  They are swinging.  Gutierrez lifts Brady up and takes him for a ride.  Brady acknowledges the accomplishment and they touch gloves at the center of the cage.  The back and forth slobbering continues and they are just exchanging heat left and right.  The fight goes to the ground and the Martinez BJJ heavyweight prospect Patrick Brady takes an arm home as a trophy.  Brady records his first submission victory with a kimura and moves to 2-0 as a pro.
In the evening's co-main event, Tim Sylvester (2-2) did battle with Shawn Stefanelli (1-1) at 145-pounds.  The fight, Sylvester's first since 2017, was controlled on the ground by Stefanelli…. until it wasn't.  While Stefanelli won the first round, no question, and then opened up the second with a beautiful throw, Sylvester eventually took control with a picture perfect triangle choke that caused coach Will Martinez to jump up out of his seat.  Sylvester began throwing elbows from the bottom and continued the choke.  Stefanelli holding on and then Sylvester switches legs on the choke to give those dogs a quick rest.  We are moving to the third and final round with an even score.  The winner of this round takes the fight.  The two men greet each other with their fists before Stefanelli throws Sylvester down.  Sylvester working off his back with Stefanelli peppering his body with shots.  The referee stands the two men up and Stefanelli brings the fight right back down.  This one goes the distance.
In the night's feature bout, undefeated Jim Fitzpatrick (3-0) stepped up on short notice against hometown favorite, Will Dill (2-2).  Dill did Fitzpatrick no favors in making tonight's win easy.  Dill brought the fight to Fitz, maintaining top position and landing shots in the first round.  In the closing seconds of the first round, Fitzpatrick grabbed a leg and went for a submission, but it was too little too late.  In the second round, Dill once again was able to lock Fitz up and grab control early.  While it looked like Dill might go up two rounds to none, Fitz was able to capitalize on an escape and flattened his opponent out before opening up the strikes.  Referee Keith Peterson called an end to the contest.  Jim Fitzpatrick remains undefeated at 4-0.
Pair of debut victories
In the night's opener, James Farag and Christian Hannigan both made their amateur MMA debuts.  Pretty solid start for both fighters.  A lot of feeling out on the feet with the kicks until Farag grabs Hannigan's leg, attempts to sweep but Hannigan is able to take his back.  From there Hannigan is working the body on the ground and looks for a submission before time expires in the first frame.  Hannigan pressing forward to open the second, coming on strong.  Farag's face starting to show signs of bruising.  A big body shot from Hannigan takes its toll on Farag and just moments later after a few more shots from his opponent, the fight is stopped by referee Keith Peterson.  Christian Hannigan earns his first mixed martial arts victory.
Immediate start to the next bout as Matt Doyle and Tyler Golden lock horns and trade knees in the clinch.  Doyle locks on a standing guillotine and lifts his opponent off the mat before dragging him to the canvas.  Doyle working from top and again working for a choke.
Doyle loves that standing guillotine choke as he is able to get the hold on once again, and again get his opponent down to the cage floor.  Doyle takes side control.  Doyle throws down a few shots to the body before working for a leg submission to close out the second round.
Doyle opens up the third and final frame with a big right hand.  Golden throws a few knees before his back is pinned up against the cage by his opponent.  Doyle, right in front of his coach former UFC fighter Jonovin Webb, attacking Golden's body to close out the round and fight.  Should likely be a 30-27 scorecard in favor of Doyle… and that is exactly how the judges see it. Doyle moves to 1-0.
'IronHands' is right
Ferocious start between this amateur bantamweight contest between Anthony Hewitt and Kyle Hannigan.  Two fighters exchanging blows early on, but Hewitt is pressing forward and hard.  His shots seem to be taking a toll on Hannigan early on.  Hannigan's mouthpiece flies out and across the cage.  The bout is temporarily halted.  Once resumed, Hewitt connects again and seems to rock Hannigan.  The fight continues, Hannigan is in there, but Hewitt seems to be the aggressor.   Hewitt is surely living up to his 'Ironhands' nickname with the big shots that he throwing inside the cage.  In round two, Hannigan comes forward and less than 30 seconds into the fight is hit with a shot to the groin.  He has up to five minutes to get himself together but chooses to continue the contest almost immediately.  Hewitt, in a southpaw stance, continues to tee off on Hannigan before the round comes to a close.  While Hannigan does not appear to be hurt or out of the fight by any means, he definitely needs to do something convincing here in the final round if he doesn't want to lose on the judges' scorecards.  The third round, much like the previous two shows both men throwing leather but it is Hewitt who seems to be getting the bigger shots that find their mark.  All three judges score this fight in favor of Anthony Hewitt who moves to 2-1.
Someone's O has go to go… but by KO?
Abraham Charles (2-0) and Kris Frank (1-0) wasted no time in trying to gain the upperhand.  Rock 'em Sock 'em Robots right out the gate for these two undefeated fighters, early in their amateur careers.  A quick scramble up against the cage before the two combatants broke free and headed towards the center where they exchanged blows once again.  Charles connects with a big right hand and sends Frank to the canvas before the contest comes to a halt by referee Keith Peterson.  Charles moves to 3-0 with the knockout, while Frank suffers his first defeat.
Grappling exchange
Dan O'Neill displaying a little bit of both offense and defense in his jiu jitsu game early on in his bantamweight advanced amateur rules bout against Matt Santos.  Coach AJ Discianni shouting instructions to O'Neill, who appears to be listening intently.  Santos is able to slip out towards the end of the first frame and grab hold of O'Neill's head.  With O'Neill's right arm trapped he is not really able to do much from the position except hold on before time expires.  Tough round to score, could go either way.  In round two, Santos takes the fight down to the canvas.  O'Neill working off his back.  They stand.  O'Neill hanging on to the neck before they fall back to the canvas.  Santos back on top.  O'Neill working to get back to his feet but not before the round comes to a close.  With both fighters pressed up against the cage and not much action taking place at the start of the third and final round, the official breaks the two men apart and starts them at the center.  The fight returns to the canvas and O'Neill continues to attempt the guillotine against the advice of his coaches.  They stand and Santos presses O'Neill up against the cage before taking him down in the final 10 seconds.  Santos earns a unanimous decision win.
Fighting off the cage
It took some work but Joe Coles gets Chris Kwiatkowski down to the canvas after a few minutes of fighting up against the cage.  Kwiatkowski doesn't like the idea of being on his back so quickly works back to the feet.  Once there, the men proceed to the other side of the cage where Kwiatkowski now finds his back to the wall before time expires.  No damage inflicted in the round but Coles likely gets awarded the points due to cage control.  In the second round, both men working for a takedown.  The action is pressed up in one corner of the cage.  A back and forth exchange of control.  Coles has Kwiatkowski down in the final round.  Coles has Kwaitkowski's legs trapped, making it hard for him to stand back up.  This one goes to the judges for a decision. Coles wins a unanimous decision.
AOW 22 results below:
Heavyweight main event – Pro Bout – Patrick Brady defeated Cesar Gutierrez via submission (kimura) – Round 1, 3:36
Featherweight co-main event – Pro Bout – Shawn Stefanelli defeated Tim Sylvester via unanimous decision (29-28, 29-28, 29-28)
Lightweight – Pro Bout – Jim Fitzpatrick defeated Will Dill via TKO (ground and pound) – Round 2, 4:42
150-pound catchweight – Advanced Amateur Rules – Joe Coles vs. Chris Kwiatkowski via unanimous decision (29-28, 30-27, 30-27)
Bantamweight – Advanced Amateur Rules – Matt Santos defeated Dan O'Neill via unanimous decision (29-28, 30-27, 30-27)
Lightweight – Amateur Rules – Abraham Charles defeated Kris Frank via KO (strikes) – Round 1, 1:54
Bantamweight – Amateur Rules – Anthony Hewitt defeated Kyle Hannigan via unanimous decision (30-27, 30-27, 30-27)
Lightweight – Amateur Rules – Matt Doyle defeated Tyler Golden via unanimous decision (30-27, 30-27, 30-27)
Lightweight – Amateur Rules – Christian Hannigan defeated James Farag via TKO (strikes) – Round 2, 0:51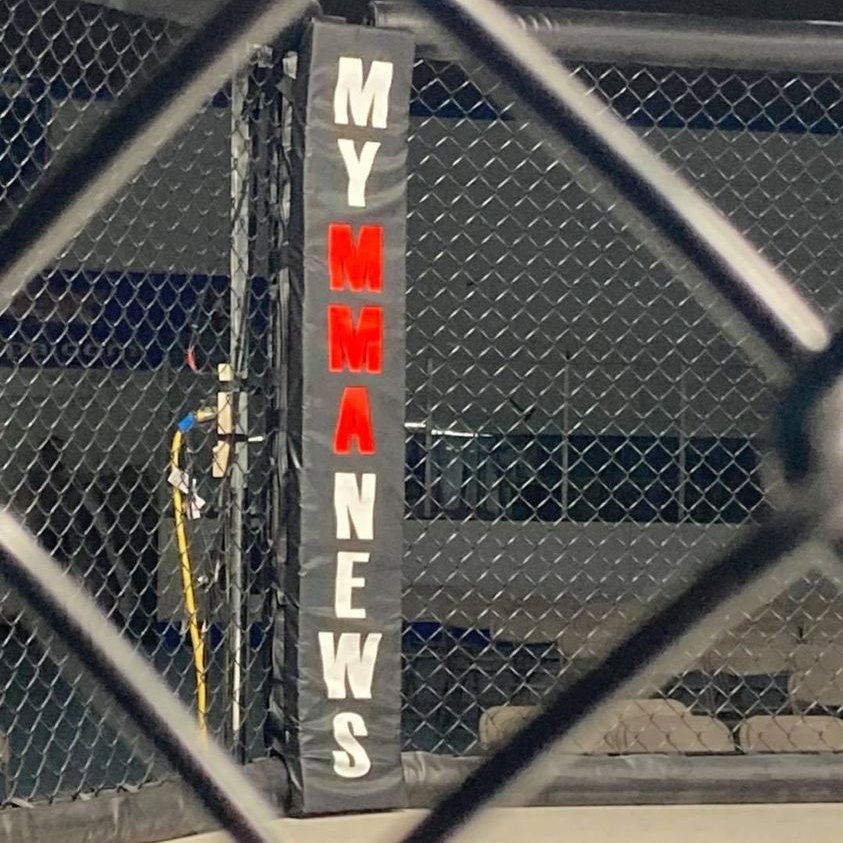 MyMMANews.com – We cover everything from MMA, BJJ, Bare Knuckle, Wrestling, Boxing, Kickboxing, and Judo
News, Opinions, Videos, Radio Shows, Photos and more.