Coleton Cavener: I've been involved with fighting my whole life and it's part of who I am
Coleton Cavener will look to keep his perfect professional mixed martial arts record in tact when he meets Brandon Santana in the main event at Walkout FC 16 this coming weekend at the Kansas Crossing Casino in Pittsburg, Kansas.
He grew up in a small town of Galena, Kansas and says that he has been an athlete ever since he was able to play sports.
"I found boxing at a young age and it stuck with me. Then I found mixed martial arts which in many ways I feel saved my life. I've been involved with fighting my whole life and it's part of who I am. I am a very proud father and my kids and family drive me to become better every single day. I am truly blessed to do what I love to do and be a father, brother, son and friend. I've been determined my entire life to follow my dream to the fullest and I fully plan on doing so and continue to progress in every that I can in life and in my career.
If you are interested in finding out more about Coleton's family life, check out the below documentary by Infinite Productions. The YouTube video called "Countdown to Rumble in the Heartland" was shot before one of his most recent fights.
The 27-year old MMA fighter's pro MMA career is young at 2-0, but Missouri Southern State University graduate is confident in his ability.
"My opponent has had a significant amount amateur bouts under his belt and he is very experienced," Cavener said of his opponent who is making his pro debut. Santana recorded 17 amateur fights over a period of just three short years compared to Cavener's eight amateur bouts.
"I like to say that I'm experienced as well," he said. "We work a lot on cross training and getting as much different experiences as possible and I love a good test so that being said I do believe experience helps in a lot of different areas but I am very excited to bring it Saturday night. We work hard and push ourselves for these wins. I am Looking forward to a fantastic fight! I don't think my brief experience as a pro will play a big factor. We train to beat the best every camp no matter who is in front of us."
In order to prepare for the contest, Coleton Cavener is training at Strike Team MMA out of Joplin, Missouri, and said that his work schedule allows for much needed time in the gym.
"I work full time as a skilled laborer," Cavener said. "I work Monday-Friday 7 a.m. – 3:30 p.m., so with that I am able to get up and run in the early morning, get loose and get moving and get some work in before work. My head coach Tim Sargeant is always texting me, pushing me harder everyday and when I get off work,I like to hit Honey Badger CrossFit Gym, they always keep me up and 100 percent for my fights. We train in camp six days a week and try to hit a minimum of two sessions a day. I train my Jiu Jitsu under David Lopez at MatClub Joplin in Joplin. My lead trainer and striking coach Tim Seargant makes sure I'm covering every angle to improve my game in every aspect. Always looking for ways to improve!"
Even thought Coleton Cavener has two pro wins, his record is not typical of most other mixed martial artists. A more than five-year span exists between the first and second pro fights.
"I did have an extensive lay off," Cavener said. "I had a couple of injuries and took the time off to try and figure out what it was that I wanted to do in life. I was young and confused and trying to find my way. During that time I found that no matter what came and what went in life, that fighting is who I am and I found that being an athlete is who I am so I decided to pursue fighting fully and continue to improve as an athlete, a father and a man of God."
Both of his pro fights have been first round stoppages; a submission at the one-minute mark in his first fight, and then an incredible 11-second knockout in the second contest, bringing the combined time he has in the cage for both fights at just 71 seconds.
Even though the outcome of those fights were controlled by his hands, Cavener credits others for helping him achieve the results.
"I am truly blessed with the teammates, coaches and supporters that continue push me to become the best fighter that I can be. Yes we may fight as individuals but I truly believe it takes surrounding yourself with the right people to become great. All Glory to God and everyone along this journey with me. Drives me everyday, and I want to show my kids that anything is possible. Just have to work hard and to get what you want!"
Cavener and Santana were actually supposed to fight on an earlier fight card but fate would intervene.
"I was forced to pull off of the card due to a shoulder injury," he said. "Very tough decision but it was ultimately for the best. We are glad to be feeling great, feeling healthy and thankful for this match up so we can make this much anticipated fight happen."
When asked how the fight will go down now that it will actually take place, Cavener wasn't much for trying to predict the future.
"I'm not big on predictions," he said. "I am fully prepared to go in there and do my job. We have a great team with great coaches that I trust greatly and we have different plans for wherever the fight ends up. We go for the win at whatever cost and we fully plan on executing what we work day in and day out.
"I absolutely want to make a huge shoutout and thank you to my head coach Tim Sargeant. I am truly blessed that he has come into my life not only as a coach but as a mentor as well. We have come along way together and we are looking forward to the future together and getting better together everyday. Every decision I make, goes through him first. I'm very thankful for each and every single one of my teammates. We are a family, like brothers and we help each other in every aspect of life. Thankful for my supporters and my sponsors that help me continue to chase my dream.
Trench Brothers Graphics for always doing fantastic work on my clothing, banner, fight gear, etc – MatClubJiuJitsu of Joplin for always looking to improve and push me in different ways- MidWest Detail – Right Lawn, LLC – Doctor Mark Gregg at The Pain Relief Center of Joplin they are truly a blessing there and take fantastic care of there people – Infinite Productions for always producing great things and anything I need promo wise and photo shoots – Earth Labs Nutritition, they have completely transformed my game and made me feel great in these camps since they have been on board – 5 Star Nutrition Joplin–  Honey Badger CrossFit Gym, and  Mosburg Boxing.
We are all a team and love working with each and every one of them. THANK YOU!! And be sure and check them out."
Find Coleton Cavener on Instagram @C_cavener35
Twitter: @CcavOne35 and Facebook @ColetonCavenerMMA
Ticket information for Walkout FC on their website here. If you can't make it to the event and want to watch Coleton Cavener fight, tune into the FITE.TV on Saturday night.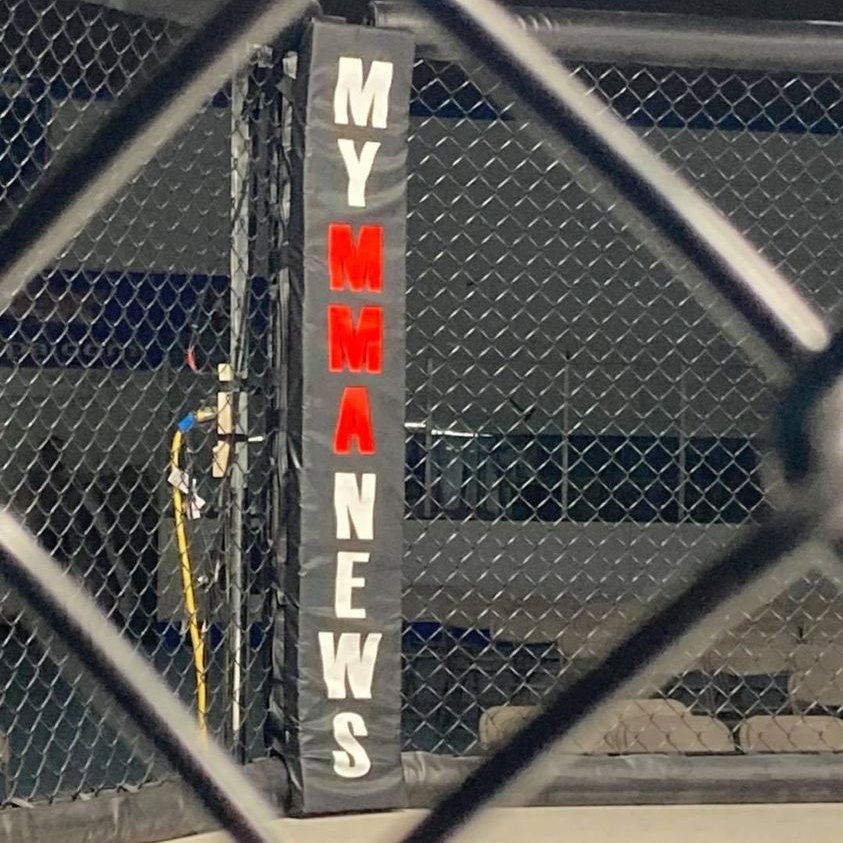 MyMMANews.com – We cover everything from MMA, BJJ, Bare Knuckle, Wrestling, Boxing, Kickboxing, and Judo
News, Opinions, Videos, Radio Shows, Photos and more.