Elvin Espinoza feeling better than ever ahead of pro MMA debut at XFN 22
Elvin Espinoza (6-2), current Xtreme Fighting Nation (XFN) MMA amateur lightweight champion will make his professional debut Saturday, December 15 at XFN 22. The event will be held at the War Memorial Auditorium in Fort Lauderdale, Florida where the 25-year old mixed martial artist will take on Stephen DeFalle (1-2 pro).
"I started (training in combat sports) when I was in second grade," Espinoza tells MyMMANews. "I was put into Japanese Jiu Jitsu.  Ever since then I loved it.  I started watching Dragon Ball Z and that motivated me even more. Then in high school I started doing wrestling.  Then from wrestling, I wanted to keep going.  I saw a UFC event when I graduated high school and I found an MMA gym, and that's how I got started in mixed martial arts."
Now a BJJ purple belt, Espinoza is riding a three-fight win streak, all first round submission finishes.
"These last three fights were all different situations.  The first one was a wrestler, he took me down, we started wrestling.  I out wrestled him, I took him down and from there I submitted him with a rear-naked choke.  The next fight was against a guy who was 6′ 4″ and before the fight even started he was telling me, 'you are not going to take me down,' yet he was very hesitant of my takedowns.  I faked a shot, he sprawled, and I finished that fight within a few seconds.  That was a rear-naked choke also.  Then in my last fight, I was trying to go for a TKO but there was 10 seconds left on the clock.  I was grounding and pounding him but then I heard the time warning so I just went for the armbar.  I was able to finish it with just one second left in the round."
Espinosa seems confident that he will continue his win streak, and will be able to taste victory in his first pro appearance.  When asked what he knows about his opponent, Espinoza felt that he could win the fight whether the contest went to the ground or remained standing on the feet.
"I saw his last fight.  I know he is a purple belt, he's a heavy set guy.  He's older than me.  He just got his purple belt in January or something.  In his last fight, he was mostly on his back, all three rounds.  I think I have the upper hand if I take him down.  I can out strike him, from what I saw.  I know that.  You know never though.  One punch can change everything."
Several mixed martial arts sites have Espinoza's fight record listed along with a nickname well known in the MMA community.  While he may be listed as "The Prodigy," Espinoza knows UFC Hall of Famer BJ Penn is the true holder of the moniker.
"I didn't actually put it as a nickname. I put it on my Instagram and somehow MMA sites put it as my nickname.  When I walk out, I don't put that as my nickname.  I don't actually have a concrete nickname right now."
While Espinoza may enjoy stepping into the cage as a fighter, his career path is not one typically associated with the MMA stereotype.  He works as a cardiovascular assistant in South Florida,
"I work in the health industry doing echocardiograms.  I started in the hospital as a transporter.  I was able to work my way up to that position."
With a job such as Espinoza's, one might think that his peers would talk him out of fighting, and not taking the risk of injury.  Espinoza states just the opposite.
"They like it.  They are super cool with it.  Whenever I need to take time off for the fight or the weight cut, they understand.  They are very supportive.  All my co-workers are going to the fight.  I love working there, they give me that support I need."
While there is still potential for Espinoza to climb the ladder in his respective profession, he is uncertain if he wants to go that route yet because it make interfere with his love for MMA competition.
"You need to be CPR certified.  I do have my Exercise Physiology degree from Florida International University, but I can't do that type of job if I want to fight.  It cuts into the time that I need to train.  This job works around my schedule and allows me to train when I need to."
Going in to fight week, Espinoza has never felt better.  The weight cut, easiest he has ever had.
"I'm actually the lowest I've ever been for a weight cut.  I'm actually really happy.  It's going to be easy.  Usually for 155-pounds, I am 176 the week of.  Right now, I'm at 167 and I'm eating.  It's about a 12 pound cut for me. Super easy. I usually do 20 pounds."
The fight is just a few shorts days away.  Get tickets to XFN 22 on the Xtreme Fighting Nation website.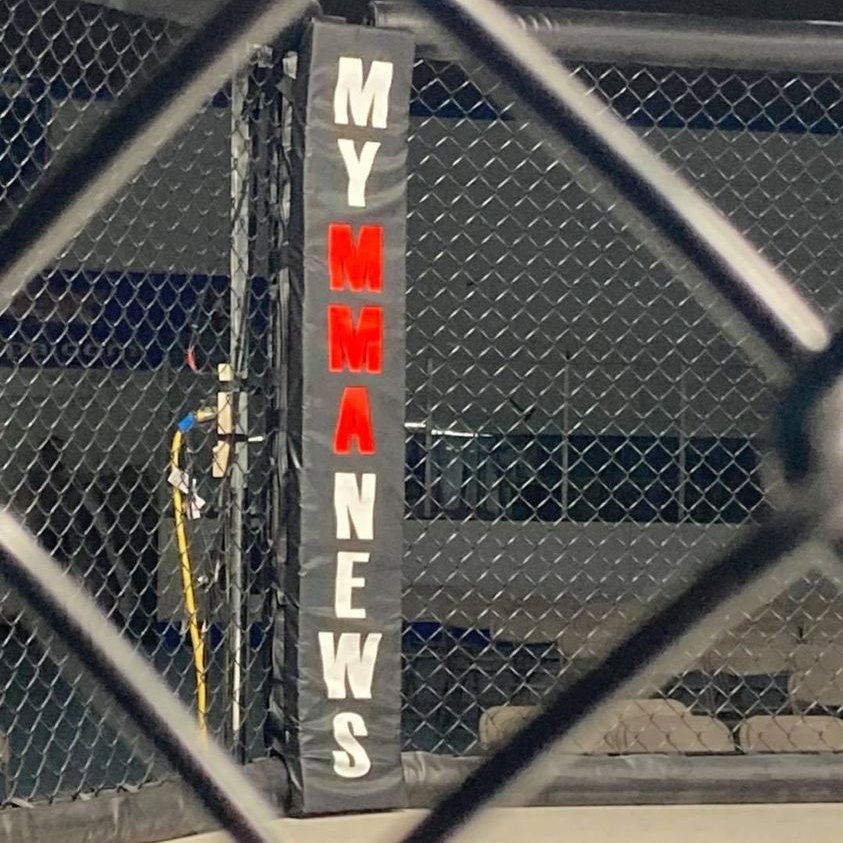 MyMMANews.com – We cover everything from MMA, BJJ, Bare Knuckle, Wrestling, Boxing, Kickboxing, and Judo
News, Opinions, Videos, Radio Shows, Photos and more.