#FreeNickDiaz hashtag takes over Twitter after Diaz suspended five years for weed
Nick Diaz has been suspended for five years by the Nevada State Athletic Commission for failing one of his UFC 183 post fight drug tests.  He will also be fined $150,000 which is 33 percent of his fight pruse for the January about against Anderson Silva.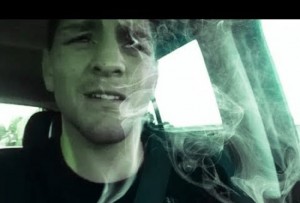 Diaz was suspended for marijuana use while his opponent, Silva also failed his drug test for UFC 183 when he came up positive for performance enhancing drugs. Silva was suspended by the commission for just a year and was fined $380,000.
Diaz's lawyer Lucas Middlebrook said that they will file a petition for judicial review with regards to the Nevada Athletic Commission's discipline of Diaz for marijuana usage.
Diaz also tested positive for marijuana in 2007 and 2012. The commissioners made repeated mention of his multiple offender status during deliberations.
Fighters have taken to Twitter in support of Diaz, many calling the punishment too harsh.  A #FreeNickDiaz hashtag has been at the center of the movement.
"I'm pretty pissed off," Diaz told the media, (as transcribed by MMA Junkie). "First of all, this sport, this commission and everybody, they've done everything they can to keep me from being all the way on top where I should be. They've been doing everything they could to keep me from proving to the world that I'm the best fighter in the world, which I am."
Diaz continued to speak out against the Nevada State Athletic Commission, calling them a bunch of "crooks" and "dorks".
"Those people are nothing but a bunch of crooks up there. The reason why I became a fighter, on top of a handful of reasons, was so that I don't have to break the law. People around me in my community, people I know, they don't have to break the law either. We even did a lot of good. They got me in here sweating bullets in a freaking court room with my lawyers because they all think I'm going to flip out and do something really nuts like I was about this close to doing. I just think that it's bulls***. I'll fight anybody in this whole sport. I'll beat everybody that— I've already beat guys that are on the top right now. This is the sort of reason that people don't understand that I'm the best fighter in the world. They don't understand that."
"I wanted to tell them what I think; I wanted to tell each and every one of that they're a bunch of dorks," Diaz stated. "Anybody that sees them or knows who they are should tell them that to their face, because I would. I would tell them. I would tell them that if it wasn't for my experts over here, they advised me to keep my mouth shut so I keep my mouth shut."
Diaz will be thirty-five when he is permitted to apply for another license, and he believes the lengthy suspension is unjust and the commission is acting out of line. "I wanted to tell them all, 'Look, you guys are way the f**k out of line. You guys are trying to hold me down from Day 1.' That's pretty much this whole sport trying to keep me from where I belong, and that's the No. 1 position. I'm the biggest draw; I'm the best fighter. I've been fighting for longer. I've been throwing more punches than anyone in the sport. I'm going to dodge more punches than anyone in the sport. That's the bottom line and what's really going on. We got a whole system trying to hold me down."
Follow MyMMANews.com on Social Media
The following two tabs change content below.
Founder of MyMMANews.com - After writing for Ultimate MMA magazine and serving as the editor for U.S. Combat Sports, both of which went on hiatus, I decided to venture out on my own and enlist a staff of writers and photographers that could help me achieve my goal of telling stories that would otherwise go untold. We pride ourselves in taking a deeper look into the fighter, and understanding what makes them tick. - #1 Dad, Marine Corps Veteran, 80's and 90's Pro Wrestling Fan, MMA Commentator, Beer Lover, and avid movie watcher. Seriously..... I watch a lot of movies.
Latest posts by Eric Kowal (see all)