Happy 240th Birthday USMC – Fighters Who Earned the Title of Marine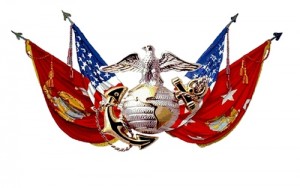 Today marks the 240th birthday of the United States Marine Corps (USMC).
Tomorrow, Veterans Day, we honor all those who have served in our military, but today is a special day for those warriors who earned the title of Marine, bore the nickname "Devil Dog" and "Jarhead," brushed off a sand flea in the pits of Parris Island, or earned their Eagle, Globe, and Anchor as a "Hollywood" Marine at MCRD San Diego.
Below is the 2015 Marine Corps Birthday Message Video:  The Legacy Within
Let's take a closer look at some of the fighters in the mixed martial arts community who are celebrating today.  Semper Fi Marines.
Actually let's start with one of the most influential men in mixed martial arts today, the "Babysitter to the Stars."
Burt Watson
If you have ever watched a major UFC event you will remember Burt Watson.  He was known as the organization's hype man before leaving earlier this year and finding a home with CFFC in his native town of Philadelphia which also happens to be the birthplace of the USMC at a tiny little place called Tun Tavern.  Watson served three years in the Marine Corps and achieved the rank of Sergeant.
Watson coined the popular phrase "We rollin' while pumping up fighters before their entrance to the UFC octagon.  He was responsible for ensuring that the fighters were taken care of and had whatever they need to get the job done.  He started his career in boxing and has ties to almost every famous boxer in industry, most notable his ties to Smokin' Joe Frazier.
Brian Stann
Stann, served as a Captain in the Marine Corps. On May 8, 2005, then-lieutenant Stann was assigned to 3rd Battalion, 2nd Marines, commanding the 2nd Mobile Assault Platoon. During Operation Matador (which took place during the Battle of Al Qaim), his unit was ambushed by insurgents while trying to secure the Ramana Bridge, near Karabilah. Stann and his unit held out for six days, under heavy attack, while coordinating air and tank support that eventually allowed them to be relieved on May 14, 2005. All 42 Marines in Stann's platoon survived. The following March, Stann was awarded the Silver Star, the nation's third-highest award for valor in combat.
Stann would go on to become the World Extreme Cagefighting (WEC) light heavyweight champion after defeating Doug "Rhino" Marshall.  He lost his belt in his first title defense and then moved to the UFC when the two companies merged.
Stann retired from MMA with a professional record of 18-6, and now joins the FOX Sports broadcast team for UFC events. Stann is also the President and CEO of Hire Heroes USA, a non-profit organization that helps Military Veterans.
In the fall of 2010, Stann published his memoir "Heart for the Fight: A Marine Hero's Journey from the Battlefields of Iraq to Mixed Martial Arts Champion" (Zenith Press). Written with military historian John R. Bruning, "Heart for the Fight" details Stann's experiences as a youth growing up in Scranton, PA, playing football for the U.S. Naval Academy, serving as a decorated Marine in Iraq, and becoming WEC Light Heavyweight Champion.
Jake Ellenberger
UFC welterweight Jake "The Juggernaut" Ellenberger wrestled at the University of Nebraska-Kearny and became a two-time Division II All-American, finishing third in the country twice and was a three-time academic All-American.
He studied psychology at the University of Nebraska-Omaha for three years and was on the school's Division II wrestling team.
Following the end of his own wrestling career and acting as assistant coach, Jake helped his alma mater to win back to back National titles.
Ellenberger is also a Marine Corps Veteran.
His MOS:  1341 – Heavy Equipment Mechanic.
Liz Carmouche
Liz "Girl-Rilla" Carmouche shares one of the most historic bouts in UFC history alongside the most famous fighter in UFC history, Ronda Rousey.  Carmouche competed in the first ever women's MMA bout in the UFC on February 23, 2013 at UFC 157.
But before all that happened, Carmouche wore the Marine Corps uniform.  She served five years in the Corps as a helicopter electrician to include three tours in the Middle East.
Luigi Fioravanti
Luigi joined the Marines after graduating high school and was part of Operation Iraqi Freedom in 2003.  Fioravanti started training in various martial arts such as Brazilian Jiu-Jitsu and kickboxing while stationed in Twentynine Palms, California and Iraq. After spending five months in Iraq, Fioravanti continued training and began his professional career in early 2004.   He fought in the UFC and now fights in Russia for M-1 Global.
Mike "The Marine" Richman
After serving three tours as an infantryman in Iraq and reaching the rank of Sergeant, Richman began training in mixed martial arts in 2008.
Richman made his professional debut in 2008 and compiled an undefeated record of 8-0 before competing on The Ultimate Fighter: Team GSP vs. Team Koscheck.
In his opening bout to get into the house, Richman lost to Aaron Wilkinson by unanimous decision after two rounds.
The Marine then moved to Bellator MMA where he debuted against Chris Horedecki, winning via KO at 1:23 of the first round.
Richman currently holds a professional record of 18-6.
Justin Governale
Justin "The Therapist" Governale (5-3) is a former infantryman and scout sniper with 3rd Marine Battalion, 1st Marine Regiment, who has fought for Bellator MMA and King of the Cage.
Governale deployed twice to Iraq — once in 2005 to Haditha, and again in 2007 as part of the 13th Marine Expeditionary Unit's battalion landing team.
Kelsey DeSantis
First, she made headlines in 2011 by taking Justin Timberlake to the Marine Corps ball.  Then Kelsey DeSantis did it again when she became a professional mixed martial arts fighter upon leaving the Corps in 2012.
DeSantis was tapped right out of boot camp to be a female K-9 handler as a Military Policewoman.
She later became an instructor at the Marine Corps Martial Arts Center for Excellence – in Quantico, Virginia.
DeSantis went 3-0 as an amateur but lost her professional debut.  She has since entered in a beauty pageant and is now married with a child.
Shane Kruchten
Shane Kruchten is a combat veteran of Operation Iraqi Freedom I & II; he is also a Purple Heart Recipient. His wife recently underwent knee surgery and will be unable to attend the 240th Marine Corps Birthday Ball with Shane. After some careful consideration, Shane has decided to extend an invitation to a Gold Star mother, wife or daughter of a fallen Marine.  Click here for more on that story.
Kruchten was a Lance Corporal in the United Stated Marine Corps. He was just 17 years old when he enlisted and celebrated his 18th birthday while serving during the invasion of Iraq. Shane has honored the 19 brothers in his battalion, who have made the ultimate sacrifice, by having their names tattooed on his back. He believes in giving back to fellow military veterans by doing speaking engagements, reaching out and touching base with fellow warriors when in need and helping veterans train in the Mixed Martial Arts at his gym.
Because he endured problems with drugs and alcohol upon returning home from battle, Shane has made it a priority to help other veterans battling addiction. He is always looking for ways to help the military community and believes this is one more step in his very blessed journey. Helping those who he served with as well as those who have sacrificed everything so he could be here today, will always be at the top of his list.
Kruchten is currently signed to the World Series of Fighting (WSOF) and trains at the San Diego Combat Academy and 10th Planet Jiu-Jitsu.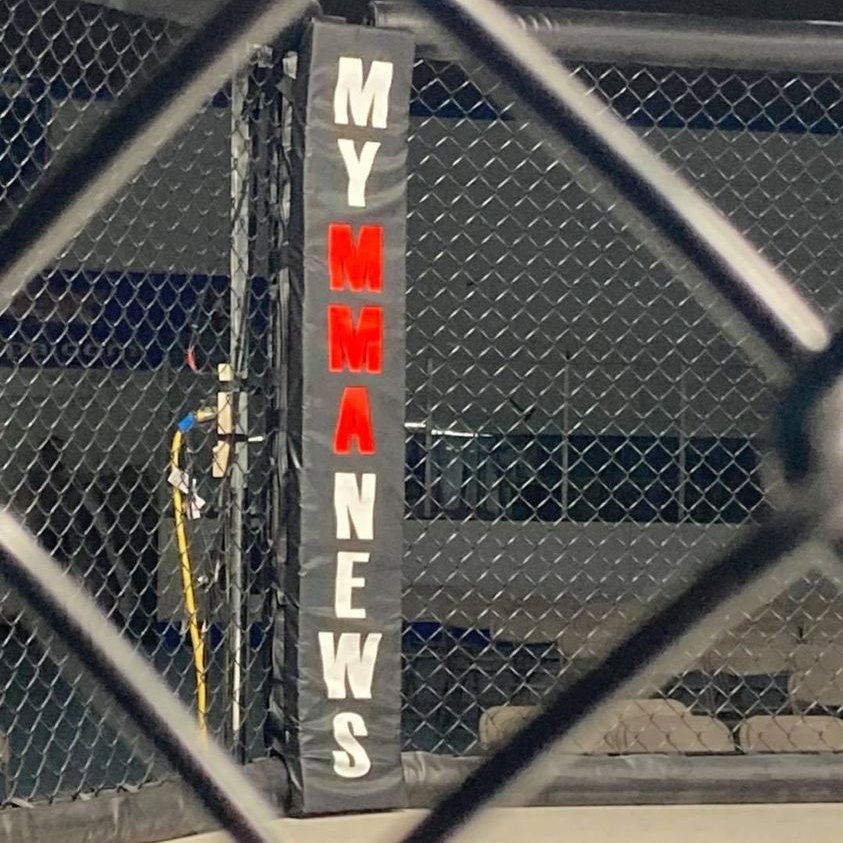 MyMMANews.com – We cover everything from MMA, BJJ, Bare Knuckle, Wrestling, Boxing, Kickboxing, and Judo
News, Opinions, Videos, Radio Shows, Photos and more.