Dan Spohn moves to heavyweight, challenges for belt at CFFC 53
Surging Dan Spohn moves to heavyweight to challenge for CFFC belt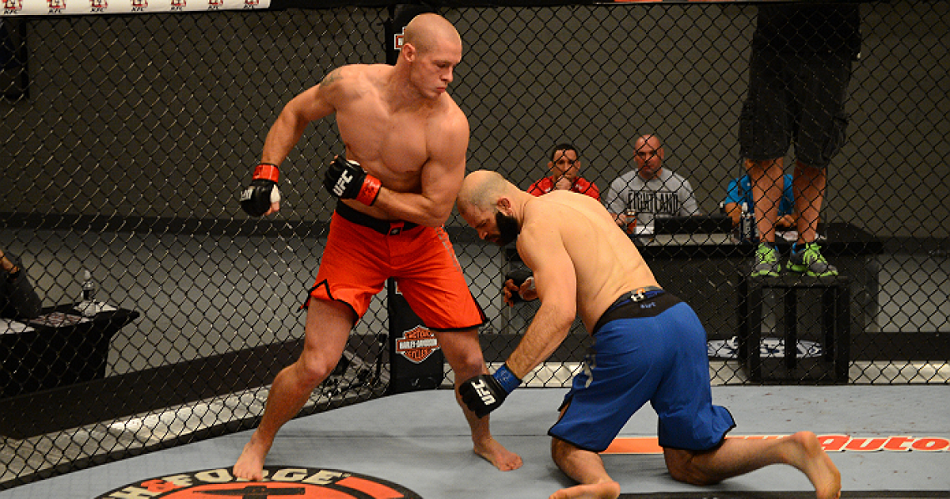 Surging light heavyweight mixed martial arts prospect Dan "Dragon" Spohn (@dragonspohn) has decided to make the jump to the heavyweight ranks, and he'll make his debut in the division when he challenges Azunna Anyanwu for the Cage Fury Fighting Championships title on December 4 at CFFC 53 in Philadelphia, PA.
"I am excited to fight for CFFC, and take the title at heavyweight!," Spohn said. "Even though this is a temporary change in weight class for me, I will dominate while I am competing in it. Once this is clear, I will be back in the UFC to show the world what I am truly capable of at 205."
A four-time Bellator MMA veteran and former NAAFS light heavyweight champion, Spohn has signed a multi-fight deal with CFFC, but the end goal for him is still the UFC. Dan also appeared on "The Ultimate Fighter 19," making it to the semifinals as a member of B.J. Penn's team.
The career of the third degree black belt in Kachido Akijitsu has been highlighted by a pair of devastating knockouts in two of his biggest fights. First, he finished Dane Bonnigson with a picture perfect flying knee in just nine seconds at Bellator 51, and then, he flattened Tyler King with a knockout in just ten seconds in the preliminary round during TUF 19.
UFC president Dana White called it "probably the nastiest fucking knockout" of the entire show's history.
Spohn came up short on the TUF 19 Finale, and he has returned to regional MMA and picked up where he left off, earning three straight wins in exciting fashion. His record now sits at 11-4 with 3 knockouts and 4 submissions.
After an inability to find fights in his natural 205-pound weight class, the Cambridge, Ohio native decided to make the jump and take on the biggest test of his career.