Jose Caceres – "If I go in there overlooking this guy, I can be another casualty"
This Friday night, Titan Fighting Championships newcomer Jose Caceres (13-7) will meet Rami Hamed (6-1) on the main card of Titan FC 48 from Xtreme Action Park in Fort Lauderdale, Florida.  The five-round welterweight championship fight will steam live on UFC Fight Pass.
I caught up with 'The Fresh Prince of Kendall' Jose Caceres less than 72 hours before his February 16 title fight to find out a little bit more about this highly talented yet still relatively undiscovered mixed martial arts sensation.
MyMMANews – This is the first time I am getting an opportunity to speak with you.  How are things going as we head into these final days before Titan FC 48?
Jose Caceres – "Just ending camp and preparing to enter the cage to do what I have to do, which is win, fight, win."
MyMMANews – Now we are just three days out from the fight, you've competed professionally 20 times, you've been in the MMA circuit there in Florida for quite a while, how did this fight with Titan come together for you?
Jose Caceres – "It all happened around this time last year when I became the Fight Time Promotions welterweight champion after it was vacated by Niko Price who I fought.  After being the champion, Fight Time has issues setting up other opponents for title defenses.  So after me spending about a year without fighting I heard about Titan FC and they were hiring.  When my contract expired with Fight Time, I signed with Titan which is the most logical move, and it felt the best."
MyMMANews – I know it's still not quite the UFC, but Titan is definitely the bigger stage than you are used to.  Throw in the cameras for UFC Pass…. Do you think there you will experience any jitters as you step into the cage on Friday night?
Jose Caceres – "YES! Yes, all day man.  For sure.  Being on UFC Fight Pass is another level.  It's kind of like you're in the door.  I remember when my brother fought on UFC Fight Pass.  It was a big deal, and it's still a big deal to me.  Just to have that logo attached to my name."
MyMMANews – Speaking of your brother, 'Bruce LeeRoy' Alex Caceres…. News just came out that he will be fighting Artem Lobov at UFC 223.  How often do you get to talk with Alex, train with him, etc.  Does he give you an advice on competing under the bright lights?
Jose Caceres – "Rarely.  It's not one of his favorite topics to talk me about, being brothers and stuff.  We barely talk about each other's business.  He acts like he doesn't even care about mine, nor do I care about his.  It's just work.  We talk regularly like brothers.  Our relationship has evolved a whole lot from him being a UFC fighter and me striving to be a UFC fighter as well.  There was just some growing up to do in both of our departments.  Now we're deep into the game.  It's not my first rodeo either.  Remember this is my 21st pro bout.  And my brother is already going in to another big name fight.  He has a really decent career going on with the UFC.  Despite a few losses he's still has some work to do, and we're still constantly growing and learning."
MyMMANews – This is your 21st pro fight, a 13-7 record.  Your opponent is 6-1.  You have 13 more fights than he does.  Do you that experience is going to be a factor in this fight?
Jose Caceres – "Um…. NO! There's no factor.  This guy looks dangerous and game.  He's not 6-1 for no reason.  That's something I've learned before, fighting against guys like Niko Price, Colby Covington, and Kamaru Usman.  Despite of their records, just because they are coming in, you can't overlook their skill.  You can't overlook how they got there.  I remember when I was 3-0, the kind of mentality I had, and why I failed.  I let the wins get to my head.  My ego grew.  I started slacking.  When these guys who are like 4-0, 5-0, it shows that they worked hard.  What they are doing is working.  It's my job right now to study what he's doing and find out where there is that chink in the chain and expose that.  That's what my experience can do if I put my hard work behind it.  If I go in there overlooking this guy, I can be another casualty and I'm not trying to do that at all. I'm gonna try to win and showcase my skills because I think it is about time the Fresh Prince rises.  I'm not a champion for no reason either."
MyMMANews – I did some homework on you and I saw a video from when you were 3-0 talking about how you wrestled in Middle School. Is that where it all started for you?
Jose Caceres – "Yeah that's basically the seed of where it started. That's martial arts, wrestling.  I kept getting into fights in school.  I kept getting beat up.  I didn't consider any of my fights a win or a loss.  It's just what it is.  It's confrontation but I was receiving damage and feeling vulnerable so doing a martial art like wrestling helped me gain a lot of confidence.  Through wrestling, there is a population here.  I went to Killian High School and I ran in to Ricco Cocoa.  He's a Florida prodigy in the grappling arts.  This kid's a badass.  When I saw him beat my coach, Coach Whittle, I was like 'What is that black magic you just did there bro?'  He explained to me what jiu-jitsu is and we went to a gym and tried it out and then Jorge Masvidal and a few others came through and gave us a seminar.  They introduced us to their jiu-jitsu program and we went from there."
MyMMANews – We are just three days out from the fight.  Do you foresee any issues with the final weight cut?
Jose Caceres – "No I'm right on target.  And we don't cut weight over here.  We make weight.  Cutting weight has a desperate connotation behind it.  When people are cutting weight it is because they are last minute eating chicken wings or going to the sauna to cut that shit out.  That's not what do here. I've cut weight before and there's a difference between cutting weight and making weight.  Two different mindsets behind it.  Making weight is because you are responsible, you are on time, you are gonna make it.  You know your body, you know yourself, you know what you ate. I'm ready for that.  That's what I've been doing.  I've been doing that for about a year now.  A year of real good discipline."
MyMMANews – A magical crystal ball just appeared, you gaze in…. How do you see this fight going down Friday night?
Jose Caceres – "I see this fight going….. I have to give him his respect in the sense that he is a young buck ready to go.  He's a game fighter that wants to go hard.  He's gonna want to last his longest.  I can see him taking me down because almost anybody can take me down.  But I don't see anything on the ground that is dangerous from him.  I can see me finishing him on the ground.  Once you start standing with me I try to close the distance and take it to the ground anyways because my background is in grappling.  If I have to keep my distance because I don't see any dangerous coming my way with the hands, I can do that as well. But, I really do see this being a finish in either some sort of inverted triangle, reaping the kimura, sweeping him with his legs.  It's just something that I have a lot of confidence in.  If I can make it a game of chess and draw him in, making him feel he has a sense of security and then making him feel vulnerable."
MyMMANews – Lastly, if there are any coaches, teammates, sponsors, anyone you want to thank or social media sites to plug, the floor is yours.
Jose Caceres – "I want to thank First Round Management for leading me to the door and giving me the keys so I can make my next move.  I want to thank Dynamic Wellness for their health and nutrition tips and vitamin supplementation.  Also, UFC Gym Kendall for employment and American Top Team Kendall for the great facility and hard work ethics, teammates that are a part of my gym.  My family, my mom, my brother, my sister, who is going to go through Cancer surgery.  This fight is for you.  This fight is a personification of the fight you are going to be having for the rest of your life.  Hopefully we are going to win this battle together.  I love you guys.  I'm ready."
Titan FC 48 fight card below: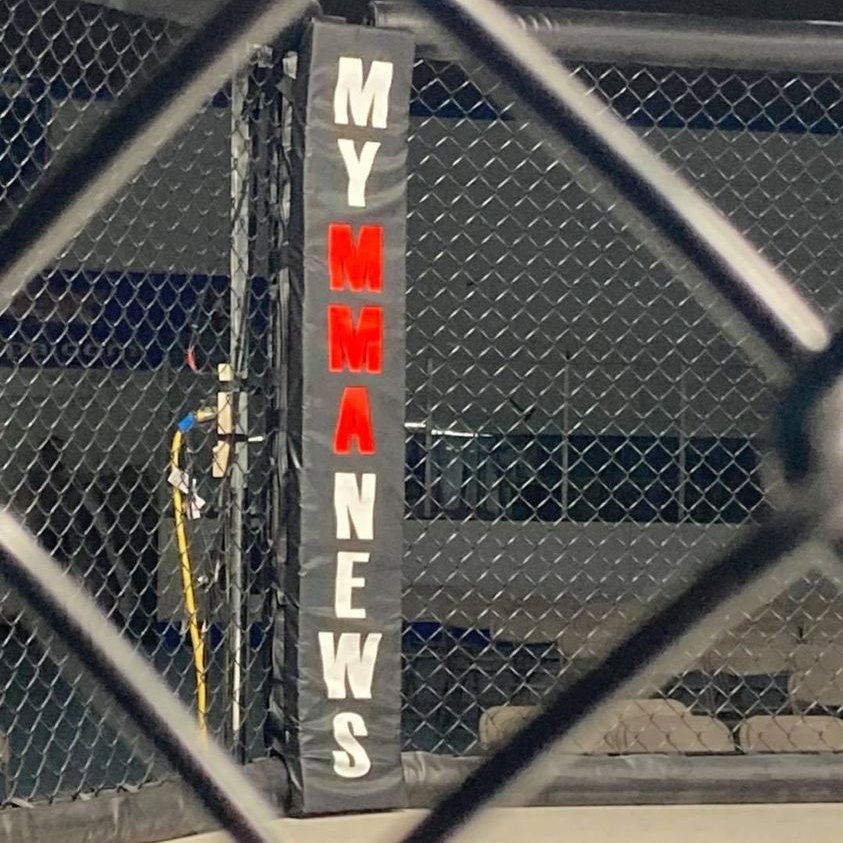 MyMMANews.com – We cover everything from MMA, BJJ, Bare Knuckle, Wrestling, Boxing, Kickboxing, and Judo
News, Opinions, Videos, Radio Shows, Photos and more.