Kastriot Xhema – After second prison sentence, things needed to change, found MMA
Kastriot Xhema (1-1) will meet Peter Nascimento in one of the featured Bellator 194 preliminary bouts this Friday night at the Mohegan Sun Casino in Uncasville, Connecticut.
I caught up with the Greenwich, Connecticut native to talk about the upcoming contest and to find out a little more about what Kastriot Xhema tick.
MyMMANews – You've been to the Bellator stage several times already in your young MMA career.  Do you feel that performing under the bright lights and knowing what to expect when it comes to competing for Bellator will play into your favor?
Kastriot Xhema –"Honestly, no not really.  He has just as much experience as I do.  I turned pro after one amateur fight.  From what I heard, he was like 4-1 as an amateur.  I've only had three pro fights.  We are kind of equal when it comes to experience wise.  The only difference is I have fought for Bellator.  I know the cage is a little bigger, that's about it."
MyMMANews – As you mentioned, you only had one amateur fight.  What was the thought process in turning pro that early on?
Kastriot Xhema – "I just knew I was ready.  To me, experience doesn't mean anything.  It's either you got it or you don't.  I go in there, I'm not a cocky guy.  I just go in there and put on a show.  I've never had people complain about one of my fights being boring.  I think I'm pretty exciting.  I can take a punch.  I can definitely throw a punch.  I'm just as good as a lot of the pros that I train or spar with."
MyMMANews – You have that one big knockout win on a Bellator fight card.  What was that experience like for you?
Kastriot Xhema – "It was pretty surreal.  I had Daniel Straus there.  He is a good friend of mine.  He fought actually the main event that night.  It was just surreal. I had a lot of people there, friends, family, a lot of people to show support.  It's how I envisioned it.  And it was against a tough opponent, Nick Alley who I still try to stay in touch with here and there. He's a great dude.  He's a tough kid.  Right there, was a situation where someone had way more experience than me, and I just went in there and showed that I can hang with them."
MyMMANews – Speaking of Daniel Straus, he was recently injured in a motorcycle accident.  We wish him the best and hope that he can return to action when he is ready.  He says he wants to get back in there.  Have you been able to talk with him, and if so, how is he doing?
Kastriot Xhema – "Yeah I talk to him.  I'm not going to talk too much about his personal business.  All I know is that guy is a monster man.  If he says he is gonna do something he is gonna do it.  He's the true definition of a killer.  He's definitely a hard working guy so if he says he is going to do it, I know for a fact he is going to do it."
MyMMANews – Who are you training with this camp in preparation for Bellator 194?
Kastriot Xhema – "I'm with American Top Team in Connecticut.  We've got a bunch of good guys there.  Master Luigi is the head coach there.  He's a phenomenal coach.  I brought in Chordale Booker, Olympic and pro boxer.  He's on a different level.  I'm with his boxing coach Ahmad Mickens who was my boxing coach when I was a little kid.  I have my strength coach, Dimitrios over at Game on 13 in New York.  Some days I'm in three times a day, I'll do four or five hours.  It varies."
MyMMANews –  This is a question I ask every fighter because they all have different stories.  How did you get into the sport of mixed marital arts?  I know you said you compete in boxing at an earlier age but how did you make the transition?
Kastriot Xhema – "When I was a young kid I used to fight everybody.  Then I got into a pretty serious fight.  Someone really got hurt.  I was just a really aggressive dude.  I would get in trouble and arrested all the time.  I ended up doing two different State bits, one in Connecticut, one in New York.  My last one in New York was for three years over an assault.  While I was in there, my best friend, Ambrose Castello, I was on the phone with him and he just kept saying, 'When you get out, come train at the gym I train at.  All you do is fight and then you see how far you go.' I got out and that's what happened.  He gave me the address and ever since then I've been training."
MyMMANews – You are still young in your pro career.  You've turned your life completely around.  Could you see yourself one day being a coach and staying active in the sport?
Kastriot Xhema – "I'll do this as long as I can.  I feel great right now. I'm fairly new to this.  I have probably only doing MMA for only two years.  I'm so fresh and there is so much that I can learn.  I'm only going to get better.  I see myself doing this for a really long time.  As far as coaching, I just try to focus on one thing at a time.  Maybe in the future.  I love people, I love being sparring partners for people.  It's always fun but honestly the main thing for me is just to fight."
MyMMANews – Training in the sport for less than two years and already working your way into your third fight on a Bellator card is not a bad thing.  Obviously you are doing something right.  Last thing before I let you go, we are just 48 hours from weigh-ins, how are the final preparations going?
Kastriot Xhema – "Listen man, I'm done.  I told my team, I'm not doing those big weight cuts anymore.  Basically, I'm right on weight.  I have maybe five pounds to go.  I'm going to show everybody that sucking all that water does absolutely nothing for me.  That's my opinion.  People can think what they want.  I'm done all those crazy weight cuts.  It messes up your body for the future.  I feel great.  My cardio is on a different level right now. I'm just as strong if not stronger.  For me at least, it's about listening to your body, trying things out and seeing what works for you. Some people might have to cut a lot of weight because they feel they need the advantage. I don't .  I feel I'm going to be the smaller guy in there so I could give two shits.  I'm gonna in there, be as strong, hit as hard as I can and still be knocking dudes out.  It is what it, but I'm great with weight right now."
MyMMANews – Any coaches, teammates, sponsors, anybody you want to thank before the fight?
Kastriot Xhema – "My main sponsor, Ellington Management.  They take care of me.  I wouldn't be able to do this without them.  All my coaches, everybody who has helped me.  Luigi, Mondelli, Mike, my teammate Kyle, everyone at Revolution, Game on 13, everyone who helped me, I'm probably forgetting a bunch of people. I'm surrounded by good people.  For everybody I missed…. thank you."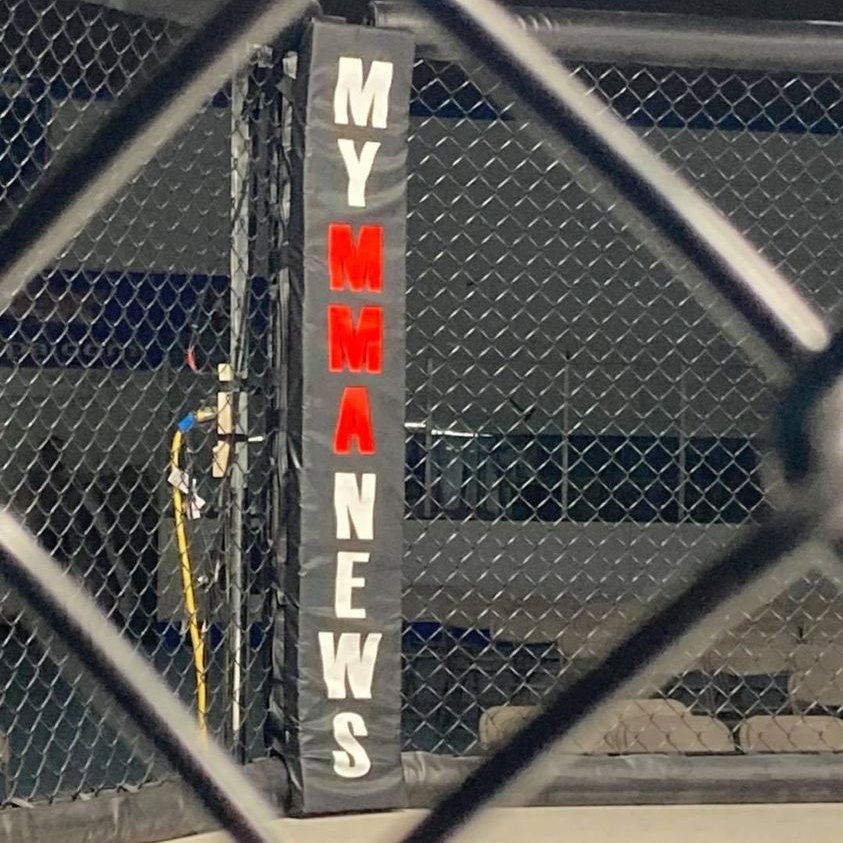 MyMMANews.com – We cover everything from MMA, BJJ, Bare Knuckle, Wrestling, Boxing, Kickboxing, and Judo
News, Opinions, Videos, Radio Shows, Photos and more.