Kaheem Murray regrets fighting friend Timmy Tyler, looking forward to PA Cage Fight 32
Kaheem Murray speaks with MyMMANews about his June 16 title fight in Wilkes-Barre, Pennsylvania, fighting a dear friend and former roommate, new weight cutting regulations in the state, and more.
You are stepping into the PA Cage Fight cage for the very first time later this week when you meet Jake Kozorosky for the vacant PA Cage Fight lightweight title. Is there something that can be said for your style of fighting or your marketability that would lead for promoter Paul Matrselva Jr. to throw you into a title shot in your first fight for the organization?
"Absolutely. My style is what people come to see. When fans/relatives/friends come to an MMA event for the first time they usually don't know what to expect. I'm capable of putting on an entertaining fight on the ground or standing up. 77% of my wins have been finishes and my decision wins were wars that drew blood. Bottomline is when I'm making my way to the cage people know it will be entertaining (win lose or draw). I'm coming off two TKO wins with one being an opponent who was having his seventh pro fight. I have never asked for easy or favorable fights. That's why my ammy record wasn't the best often taking ill advised fights on short notice. Paul and I had previous fights agreed on in past but it just didn't work out. Paul knows this is a good match up that can go either way and that is why he matched it as the co main event. I give so much credit to Aaron Meisner and royal striking for turning me into the fighter I am now."
Both you and Kozorosky have similar professional records. He is a perfect 2-0 while you have just one blemish with a record of 2-1. What have you learned about yourself as a competitor during that brief pro career?
"I've learned as a professional athlete that smarter decisions have to be made. I've also learned how to be stronger both physically but mostly mentally. That doesn't just include fighting but life as well. Around the time I lost my pro debut a lot of things went south for me in almost every aspect of my life. However being a pro athlete has taught me perseverance and how to use negative outside influences as motivation. That is a key reason why I won my last two fights after quitting when I lost my pro debut. Basically I've learned how to be more fierce compared to the old me. I'm in a much better place right now and with a girl who is probably too good for me and supports me 100%"
What do you know about your opponent's fight style and is there anything you are changing up to train for him specifically?
"I honestly don't know much about him. There isn't much tape out there floating around. From my understanding he is pretty solid on the ground and that's his main strength. I know he is well rounded and has never lost which is an amazing accomplishment this far in the game. With that said I plan on going out there and dictating the pace. My gameplan is to decide where the fight goes and control it. That simple."
You and Timmy Tyler once fought each other under another promotion's banner. Since that time however, you two have become close friends. You even cornered him for his last fight. How did that friendship come about?
"I first met Timmy in 2016. We trained together at one time and were good teammates. So our friendship started well before that fight took place. We even stayed in the same Apartment in New Jersey for a short time to do a fight camp with Robert Navone. After that was over we still remained cool but both went our separate ways in our fighting career. Last December Timmy was scheduled to fight Nick Mimosa but Nick got injured close to the fight. I was notified by several people I should fill in short notice (did it many times as ammy). Initially I felt weird about but I threw my name out there as last resort and next thing you know Timmy and the promoter group messaged me then bam, fight is scheduled. In all honesty I regret to this day taking it. Since that fight I've worked with him and gave him advice because I want him to succeed really bad. He has a little reputation and isn't liked by some but he is a game fighter like myself who doesn't cherry pick and fights often ( unlike a lot of these fighters who turn down hard fights)."
The Pennsylvania State Athletic Commission is currently making changes to the weigh-in process for amateur fighters. What kind of advice would you give (as far as properly managing weight before a fight) to one of these athletes just getting into the sport?
"I would suggest keeping a clean diet. It makes everything so much easier even though it takes major discipline if you're used to eating what you want like me. You see a lot of guys and girls missing weight or passing out during weight cuts. That's bad and all but the weight cut is won well before fight week or even weigh in day. Discipline and being self motivated is the number one thing to making weight correctly and healthy. Past few weeks I've been tempted with all types of food at work, in the mall etc but it will only make it harder on me in the long run. Not saying I haven't had pleasure meals but I've had healthy pleasure meals and you know your body and your limit. Do diligent research and execute a plan. Trial and error will happen but making weight is a must. I'm not the biggest guy and even would be considered a small 155 pounder to a lot of people but I really am interested in fighting at 170 in the future. But my best advice would be to not cut too much weight unless you have significant body fat to do so. Give yourself ample time and everything should work out fine."
Lastly, what can fans expect to see from Kaheem Murray on Saturday night in Wilkes-Barre?
"Fans can expect to see an exciting performance and hopefully me getting my hand raised. The odds say this fight won't make it to a decision. I'm just ready to fight and I wish June 16th was here now. This is going to be an awesome card and I'm proud to be a part of it."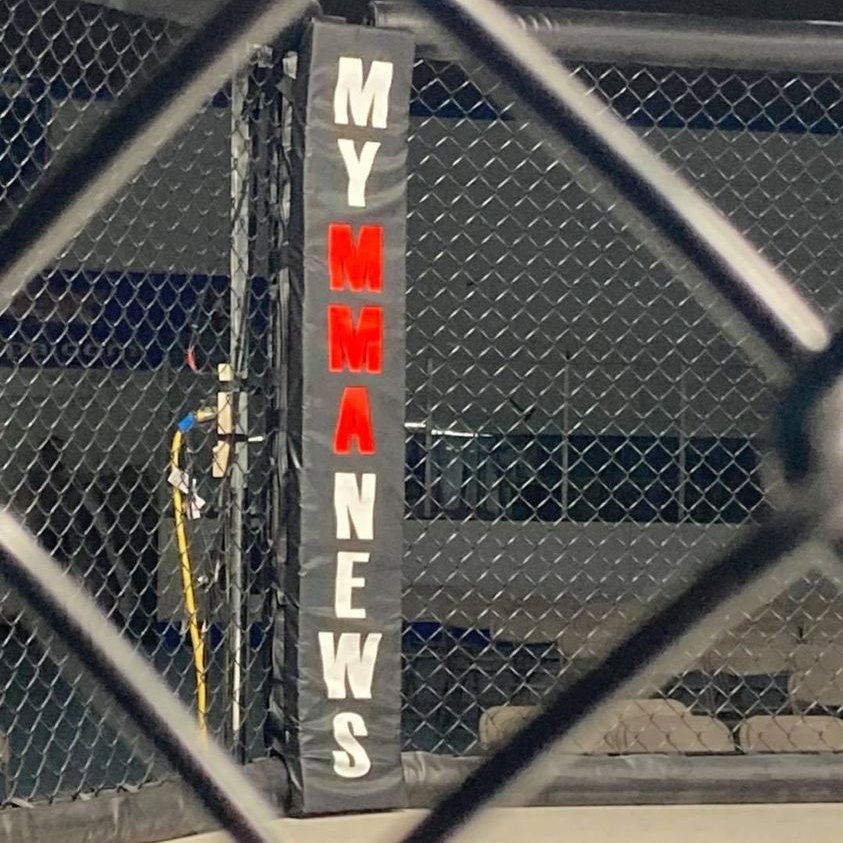 MyMMANews.com – We cover everything from MMA, BJJ, Bare Knuckle, Wrestling, Boxing, Kickboxing, and Judo
News, Opinions, Videos, Radio Shows, Photos and more.