Kris Gratalo – Fighting is my job, this is my priority right now
Kris Gratalo (2-1) and Joey Angelo (5-1) will lock horns for the Maverick MMA middleweight title, September 30 at the Sherman Theater in Stroudsburg, PA.
Gratalo currently splits his training regimen between Gracie New Jersey, World Class Boxing, and also MPR Endurance. MyMMANews caught up with "The Badger" at the Maverick MMA open workouts, two weeks prior to him attempting to capture gold at 185-pounds.
Your opponent bring a five-fight win-streak into this title fight. Other than his string of success, what do you know about Joey Angelo?
"I know he's a tough striker," Gratalo said.  "He's in good shape, he's a workout fiend so I know he's going to bring a good fight."
What would you say is your biggest asset or strongest tool in your toolbox?
"Determination," Gratalo said with conviction.
"I'm versatile.  I've been labeled as a wrestler, but I can come out and bang.  I can work the ground game.  Versatility if you want to say that, or determination are my biggest strengths as far as the fight game."
This fight with Angelo is a middleweight title fight.  What are your goals with Maverick MMA and the sport overall?
"I'm just going one fight at a time," he said. "Hopefully I'll bring that strap back to Gracie New Jersey and we'll start planning for a bigger show but if not I'm more than happy to stick around and defend my belt."
How is the weight cut down to 185-pounds going now that we are two weeks out?
"Weight cut is ahead of schedule.  I'm feeling nice and lean right now.  I don't have to cut as much as I normally cut which is a pleasure to not have to cut as much weight.  My conditioning is right where it should be.  I knew this fight was coming for about two months.  I've been preparing."
On training partner Mickey Gall's upcoming fight.
Mickey will fight Randy Brown at UFC 217 at Madison Square Garden, November 4.
Some say this is Mickey's first real test in the UFC.  What are your thoughts on him taking on a tall, lengthy fighter that will try to keep it standing and come after Mickey on the feet?
"They said that about Sage too. He went out there, worked his game plan, dismantled him.  I think that this is just another one in the books for Mickey.  He's gonna put his work in.  The kid works harder than most people I know. You are going to see him at the top at some point."
On training partner L J Reboli
LJ Reboli is the Maverick MMA amateur lightweight champion.  You train with him.  Mickey has said he has no doubt that LJ will be a future UFC champion one day.
Tell us a little about your thoughts of LJ after spending time with him in the gym.
"That kid by far is the toughest amateur I have ever gone with on the east coast.  By far, the toughest.  I do doubt that this kid is going to be in the big show and cracking the top five or even being the champ someday.  He's got a work ethic like no other and he is super athletic."
How do you manage training for a fight at 3 different gyms while holding down a job for income?
"It would be how most people treat their job, and then their hobby, except mine is reversed.  Fighting is my job, so I make time for work when I can.  I'll live the strapped life if I have to for a little while, but this is my priority right now so if I have to be at rock bottom for a little while, that's cool.  I know at some point I'm going to be where I want to be and making the money I need to."
Kris Gratalo thanks supporters
"Huge shoutout to Gracie New Jersey, everybody that's over there that pushes me to my ultimate best.  Definitely Gracie New Jersey, MPR Endurance, Sean Diggs up at World Class Boxing, House of Ink Tattoos, and Vincent's Pizza."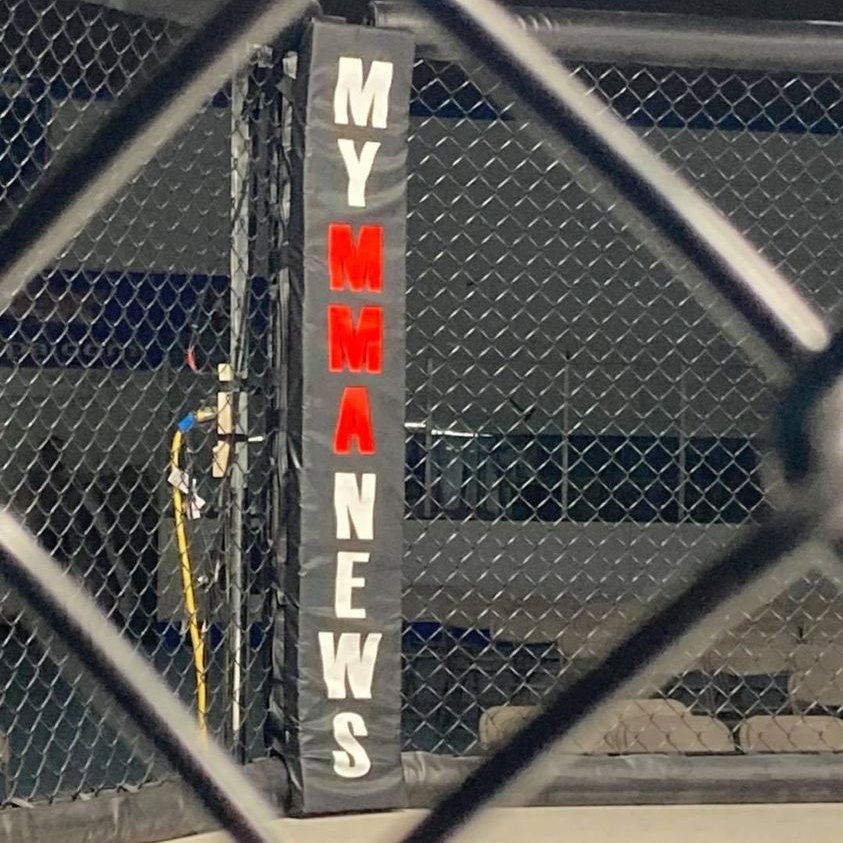 MyMMANews.com – We cover everything from MMA, BJJ, Bare Knuckle, Wrestling, Boxing, Kickboxing, and Judo
News, Opinions, Videos, Radio Shows, Photos and more.