Matthew Riddle has harsh words for UFC, Dana White and Jon Jones
Matthew Riddle has harsh words for UFC, Dana White and Jon Jones
Former UFC fighter Matthew Riddle who has had trouble with marijuana use and was eventually released from the UFC pursued careers in other mixed martial arts organizations before leaving the sport all together for a career in pro wrestling.
Before UFC champion Jon Jones' fight against Daniel Cormier on January 3, Riddle and Jones had engaged in a Twitter beef regarding a photo that Ben Askren has posted.  The photo which was dated showed Riddle standing on a first place platform in a high school wrestling tournament while Jones was third. Below is a photo of that tweet.
Jones and Riddle exchanged some words but it was Riddle who got the last laugh as he like the rest of the world would find out yesterday that Jones would test positive for cocaine use and enter a drug rehabilitation center.  Below are several tweets and retweets from Riddle mocking the UFC for cutting him for marijuana use but standing behind their champion for hardcore drug use.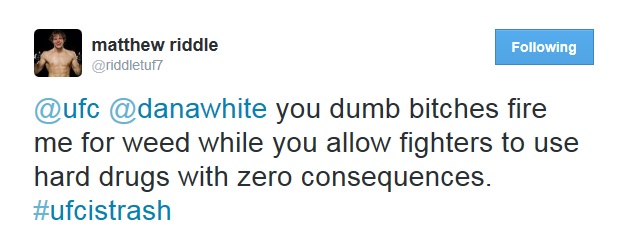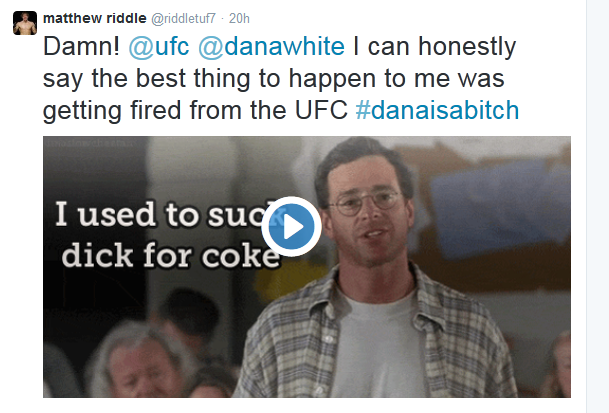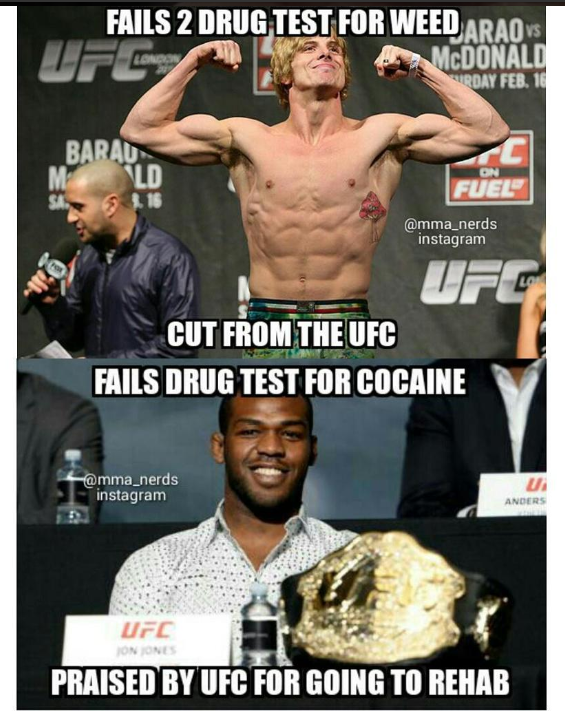 Obviously Jones has a long road ahead of him if he wants to make clear headway with the fans but after a DUI and now confirmed cocaine use do fighters like Matthew Riddle have a valid point?  Why does the UFC have a different stance when it comes to their champion?