Lex McMahon – COO of Titan FC Fights for Troops
Lex McMahon serves as the Chief Operations Officer for Titan Fighting Championships and is also the President of Alchemist MMA, a fighter management company he runs alongside CEO MC Hammer. Yes, the one the only "Can't Touch This."
McMahon is also a Marine Corps Veteran and the son of the late legendary comedian and entertainer Ed McMahon.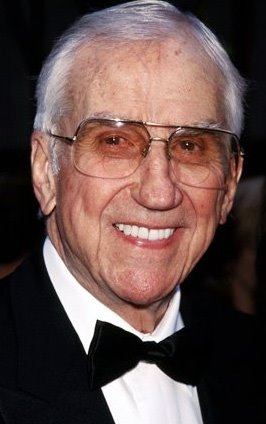 To say Lex is humble is an understatement. While speaking with him he mentioned his father as "being in the entertainment business."
I chuckled and said "I like how you downplayed that."
For those who do not know Ed McMahon was not only a game show host and sidekick to the Tonight Show's Johnny Carson but he was also a Colonel in the Marine Corps. A patriotic trait which he passed down to his son Lex.
McMahon passed away in 2009 at age 86. Lex said that during his father's final months paparazzi lined the hospital hallways trying to sneak photos of the beloved entertainer in his weakest state. To prevent this from happening Lex asked about eight of his Marine Corps buddies to line the hall in uniform for six months and prevent the media from getting close, which they did, no questions asked.
He said he and his other Marine Corps buddies gathered around his father's hospital bed and performed an impromptu military commendation ceremony in honor of the elder McMahon's service.
Ed pulled Lex near and said "Listen, I've never asked you for one thing. But now it is time for you to fulfill your obligation to me."
"Yes Sir," Lex responded.
"I want to be buried as a Marine, by the Marines to include you in uniform."
"Roger that Sir," Lex responded.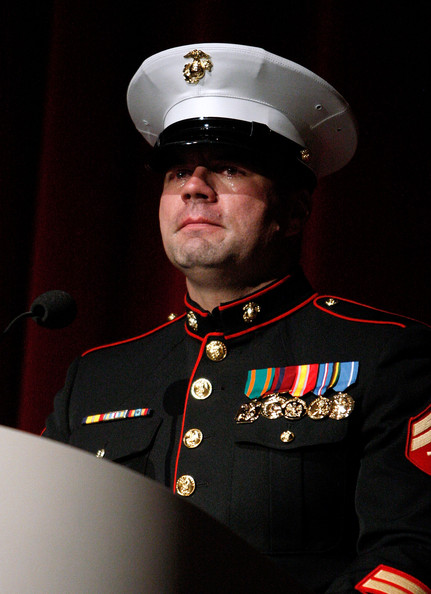 The next day Lex called the Assistant Commandant of the Marine Corps and told him of his father's request.
"Why don't you get your ass down to Camp Pendleton tomorrow and get fitted for blues (dress uniform) because I'm sure you don't fit in yours anymore and I'll take care of the rest," General Amos said.
"True to his word, when my father finally passed he had 50 Marines in blues come and provide the burial detail for my dad, it was incredible."
How Lex McMahon Got Involved in MMA
"I got into MMA because of Nick Palmisciano and all those guys at Ranger Up," McMahon said.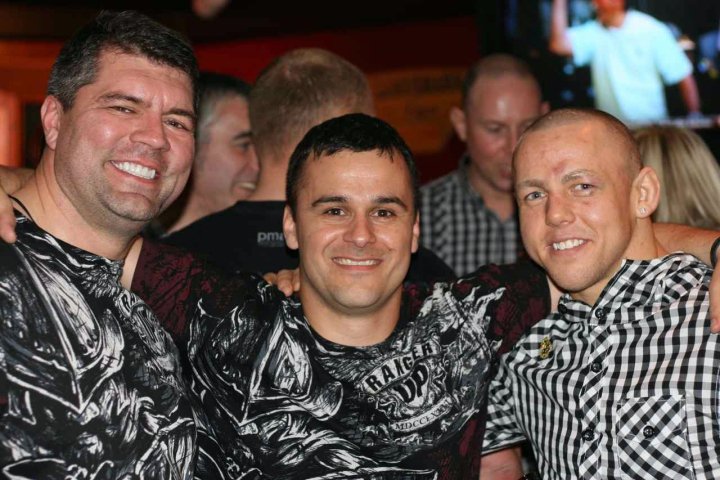 "I have a law degree and an MBA and after I got out of the Corps I went to school and I got into venture capital. And along the way my dad was at the tail end of his career and I saw how the agents were treating him and it really bothered me so as this point I felt I knew enough about business that I could start negotiating some of his contracts. I negotiated a contract or two and a Super Bowl commercial with MC Hammer and long story short we are now business partners."
"During that same period of time, right around when the financial markets crashed and I was in venture capital and a lot of my, basically all my deals dried up. I went from having a bunch of deals to literally no deals and I said to myself 'you have to figure out who you are and what you want to be when you grow up' and I just kind of needed an outlet. I happened to see an ad online for a writing contest for Ranger Up so I submitted a story entitled 'So there I was……In the Shit.' I ended up winning and writing for Ranger Up. It was just something fun to do.
MyMMANews.com – You have carried out your patriotic duties even beyond the oath of enlistment and even into your work today.   Tell us a little about what Titan FC is doing with the Mobile Aero-Fest and how you are involved with helping our military Veterans.
"I'm on the board of directors for four different military non-profits; the A-Hero Foundation being one. The Mobile Aero-Fest is also one of the other boards I'm on. So when I first took over as COO as Titan, one of the first things I did was say to the other directors 'look the military and MMA have a natural overlay of the same demographic. They go hand in hand. It just fits. Our core audience is the military. I want us to be involved in that somehow.' So my partner and CEO of Titan, Jeff Aronson said 'I know you are involved with A-Hero and I know how important that is to you, let's figure out a way to do something for A-Hero.'"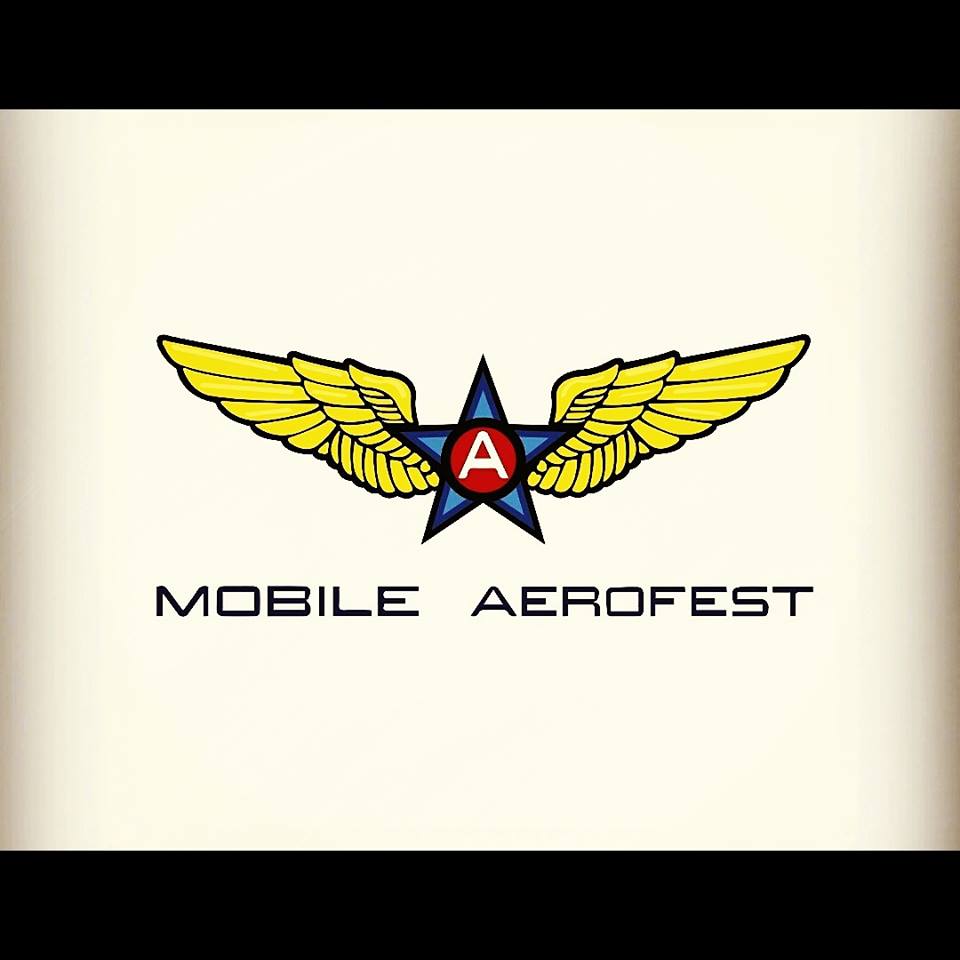 "So every single one of our fights, we've pulled away a sponsor logo spot on our canvas in the cage and we feature A-Hero. We run a commercial about A-Hero, social media, helping to raise awareness, getting people to donate but we've also helped about 1,000 active duty and Veterans by bringing them to the shows, giving them VIP backstage passes, front row cage-side seats, etc."
"We also did a 'Train the Troops' evolution at Fort Bragg with the 82nd Airborne. We brought our main event fighters on the base just two days before their fight and they did a full seminar with about 100 active duty. So we as an organization have had this passion to help the military."
"So essentially what Aero-Fest is, is a week-long festival in Mobile, Alabama supports the community. We are going to do some anti-bullying work in the schools, fighters from Titan will be involved," McMahon said.
Titan is also bringing in a motivational speaker who helped UFC heavyweight Stefan Struve during his medical setbacks last summer, to speak with the students.
"There is a huge food component to the festival but we are also doing the athletics. We are going to do the Hero Games where we have wounded warriors with their assisted mobility devices such as crank bikes. There is a two-day music festival with as of today there are 47 acts and then there is going to be a Titan fight where we are going to have four-championship fights which will be aired on CBS Sports and it will be held in a hanger at the Brookley Air Field at the Mobile Aero Plex and one of the things we are going to do is bring in 250 wounded Vets. We are going to pull a plane right up to the tarmac and roll out a red carpet and those wounded Vets will come off right in the middle of the festival and we have it set up so these Vets are going to get a standing ovation from thousands upon thousands of people. Everyone knows that every dollar they spend will go to benefit these four foundations that we are working with," McMahon said.
MyMMANews.com – So as you said on March 20th you are having a Night of Champions with up to four championship bouts although no fights have been announced. Is it safe to say that your new featherweight champion Desmond Green or Vinny Magalhaes your light heavyweight champion will be on the card?
"I don't know the exact matchups yet but I do know Vinny for sure is going to be on that card. I think you are going to see Mike Ricci on that card in a title fight. You will most likely see Des on that card. I have to take a look at….he just fought. We are gonna have Walel Watson fighting for the bantamweight title. I don't know the last title is going to be but there is definitely going to be four. We should have the full event, it goes on sale, the musical acts and everything in two weeks on the 19th and at that point we will be in a position I think to announce all four title fights."
MyMMANews.com – You also signed two free agents in Pat Healy and Cody Bollinger. Will they be involved in any of those bouts?
"In all candor, we go for guys that are exciting fighters. Pat has been up and down but is always an exciting fighter. Cody is an exciting fighter, he is a decisive figure you know? He's gonna get people talking. These are the types of guys that make sense to bring into the organization. Pat is well positioned to be a potential opponent for Mike Ricci. Nothing has been solidified yet but it's something we talked about and I like it. I think Mike is excited about that fight. Pat's in this thing to a be champ and I think he will jump at the shot. It's the matchup I would like to make. We're not there yet but I think it is probably going to happen.
MyMMANews.com – Last question. We are in a new year here with 2015. What do you guys want to happen for Titan FC in 2015 or what can we expect to happen?
"We are in an interesting position because we've grown the brand significantly from where we were. We have acquired some really amazing fighter and added them to our roster. I think we need to finish crowning our champions and you will see that happen. Every division that we have will have a champion in it by the end of 2015. We have a great home on CBS Sports. There is a lot of opportunity out there and I know we will have a higher profile than we've had out there thus far. We have worked hard to build the brand and the profile of Titan up. I know we are working on some more major things to increase the brand and I hope we will be in a position to announce those before Aero-Fest.
For more information on the Mobile AeroFest please visit foralltherightreasons.com or aerofest.org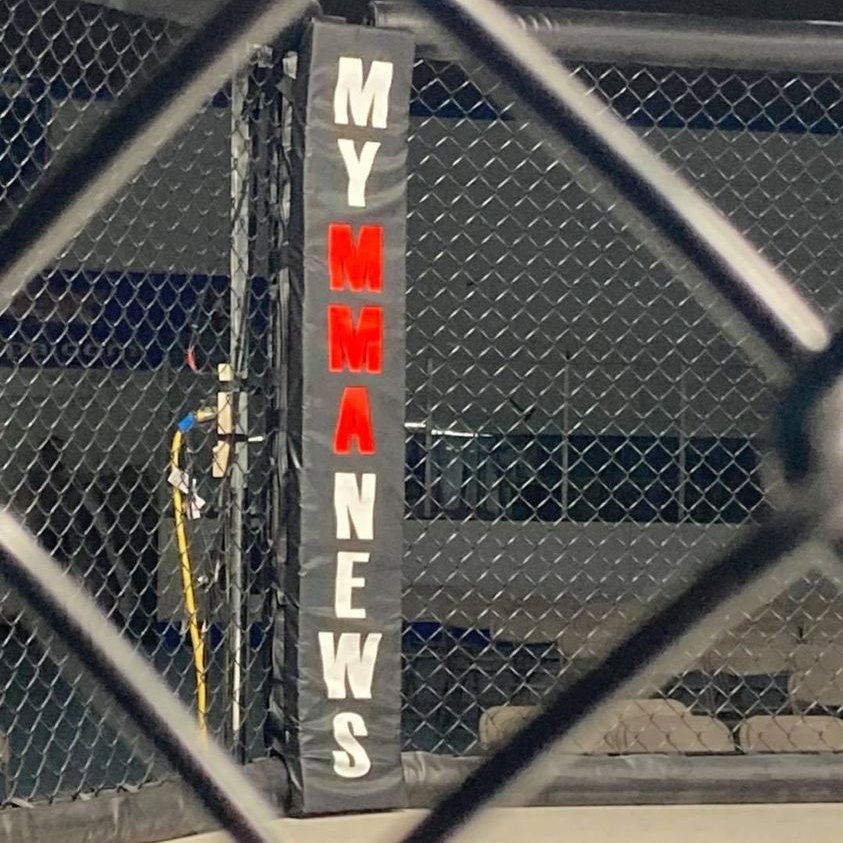 MyMMANews.com – We cover everything from MMA, BJJ, Bare Knuckle, Wrestling, Boxing, Kickboxing, and Judo
News, Opinions, Videos, Radio Shows, Photos and more.