Metamoris 5 Results – Legends Gracie and Sakuraba Put on a Show
Metamoris 5 took place today, Nov. 22, in Long Beach, California and featured the legendary Renzo Gracie and Kazushi Sakuraba in the main event.
The two competed against each other in a mixed martial arts bout at Pride 10, 14 years ago.  Sakuraba would win the first contest via referee stoppage of a kimura.  The only way to win at Metamoris however is via submission.  There are no points and there are no strikes like in MMA.
The wear and tear on Sakuraba's body after years and years of competition and professional wrestling was evident as his feet and fingers were taped and he wore pads on both knees. It was a very entertaining fight between two highly season Veterans.  Gracie tried to avenge the loss 14 years ago by applying a kimura, the same hold that broke his arm more than a decade ago.  But in the end, the fight would be ruled a draw.
In the co-main event, UFC welterweight title contender Rory MacDonald faced J.T. Torres.
In the opening bout Zak Maxwell attempted an omoplata early in the contest but Garry Tonon was able to keep his composure and stay in the match.  Maxwell worked to a full mount and used his hips to squeeze Tonon's body but Tonon thrusted his opponent off and worked for a heel hook himself.  The two would end up scrambling and work for kimuras but roughly half way through the contest Tonon was able to submit with a heel hook.  Maxwell had to submit to spare himself from injury.
In the second fight, Matheus Diniz had the biggest opportunity to shine as he was just added to the card this week after Kevin Casey pulled out due to injury.  Metamoris founder Ralek Gracie went on a worldwide manhunt to find a suitable opponent for Vinny Magalhaes.  If Diniz would submit Magalhaes he was guaranteed a take home of $10,000.  For a guy who had everything to gain Diniz did not go straight for the kill.  There was not much action in the opening 10 minutes.  Around the 11 minute mark Magalhaes pulled guard and went to a rubber guard.
Magalhaes who had a 45-pound weight advantage trapped the right arm of Diniz but could not finish the fight.  From there Diniz passed the guard and it looked as if things were going to go his way…..then Magalhaes again went to a rubber guard.  Time would expire after 20 minutes and although Diniz did not submit Magalhaes, he did gain a victory in the fact that he himself did not get submitted.  The bout was ruled a draw.
Yuri Simoes vs. Keenan Cornelius  competed in the first Gi match of the night.  Cornelius was caught in a very gnarly knee bar by Simoes and it was a miracle that he did not tap. at about the half way point Cornelius was able to get the back of Simoes and worked an Ezekiel choke but Simoes pulled through. The final five minutes were nothing but non-stop action as Cornelius went to work with a variety of locks between an armbar and then an omoplata and a paper cutter.  He used the gi of Simoes to wrap up limbs but nothing was working.  Simoes himself was able to attempt a triangle choke. The two would continue to scramble and attempt submissions before time expired.
The secret match featured Jake Shields vs. Roberto Satoshi.  Neither man knew who they were competing against until they stepped onto the mat. Very back and forth fight with Shields maintaining the majority of the control.  The fight would be ruled a draw.
Full Metamoris 5 Results below.
Pay-Per-View webcast exclusively at Metamoris.com (5:00 PM ET)
Kazushi Sakuraba vs. Renzo Gracie was ruled a draw.  20 minutes expired and no submissions were scored.
Rory MacDonald vs. J.T. Torres was ruled a draw.  20 minutes expired and no submissions were scored.
Secret Match (Two competitors TBA, just prior to match) Jake Shields vs. Roberto Satoshi was ruled a draw.  20 minutes expired and no submissions were scored.
Yuri Simoes and Keenan Cornelius (Gi match) was ruled a draw.  20 minutes expired and no submissions were scored.
Vinny Magalhaes and Matheus Diniz was ruled a draw.  20 minutes expired and no submissions were scored.
Garry Tonon defeated Zak Maxwell via heel hook submission.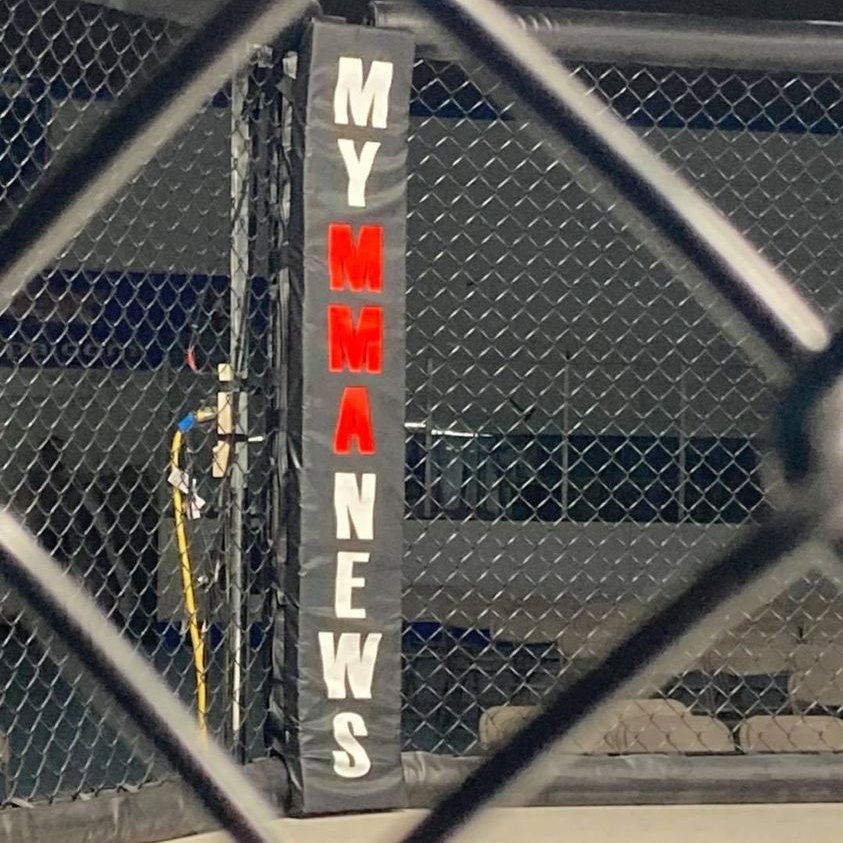 MyMMANews.com – We cover everything from MMA, BJJ, Bare Knuckle, Wrestling, Boxing, Kickboxing, and Judo
News, Opinions, Videos, Radio Shows, Photos and more.