Mickey Gall: Sage Northcutt will wish he was dead in Sacramento
Mickey Gall: Sage Northcutt will wish he was dead in Sacramento
By Mike Heck of the SFLC Podcast
Earlier this year, January 2 to be specific, UFC 195 featured a couple of things people were talking about. One, was a 'Fight of the Year' candidate main event as Robbie Lawler defended the UFC welterweight title against Carlos Condit. The other, was a young guy on a promo for "Dana White: Looking For a Fight" with a microphone in his hand calling his proverbial shot.
That was when we were introduced to Mickey Gall for the first time. Since then, he went on to make his UFC Debut at UFC Fight Night in February, defeating Mike Jackson via rear-naked choke in just 45 seconds. He then went on to get not only the fight he asked for with CM Punk at UFC 203 in Clevelend, but the result he had predicted from moment one of this adventure; a violent first round finish.
After the victory, Mickey called his shot again. He called out Sage Northcutt.
December 17 in Sacramento at UFC Fight Night on Fox, he will once again get what he asked for.
Mickey joined the SFLC Podcast last night to discuss the fight. Listen below:
In a sport where evolution is so important, Gall decided to branch out to one of the best gyms on the planet in preparation for the fight. He took his talents to Montreal to Tristar Gym and Firas Zahabi.
"It was quite and honor and a great experience. I'll be heading back in a few weeks." Mickey said while appearing on the SFLC Podcast. "I met Firas out in Cleveland, I had been planning on getting up there at some point. Tom Breese was living in the dorms, and he had mentioned to come by. I came up, I went there for a week and it was unbelievable! I love that place! It's a true martial artist environment. When you have guys like Firas and Georges St. Pierre, that's just going to breed excellence. It's a great environment. Both humble, wonderful people. It was an amazing experience."
One of the interesting things we have seen in the build up to this fight, is that Northcutt, in his own unique way, has been coming out of his shell and taking, be it mild, shots at Gall.
"I think just him going in and fighting two guys that had no fights — I think they were both close to 40 years old, too — it's almost like fighting someone's dad that only trained very little for a fight," Northcutt said on 'The MMA Hour' with Ariel Helwani last month. "It was definitely interesting if you think of it that way."
"He's not wrong, he's fought some tough guys," Gall said. "Barbarena's a dog, Marin's tough. He's definitely fought tougher people then me, no doubt about that. It's not really trash talk, it's slightly factual. It doesn't matter, I've beat up better dudes than that. My two UFC fights, those really aren't UFC caliber guys. I don't disagree, I'd be lying if i said otherwise."
While Sage Northcutt is not a guy who is disrespectful, or a trash talker, the fact that Northcutt has reacted at all has made Gall feel like he has a mental edge. "He's acting out of his character, the same way CM Punk came in acting out of his character, acting like the big tough fighter," Gall said.
"When people act out of their characters, it's no good,you got to be yourself, do your thing. It's a goal of mine to make him say some things. Maybe we'll get him to say a few more."
Mickey Gall has not been afraid to do things a little bit differently. In fact, on September 20th, Gall challenged Northcutt to a Hair vs. Hair match via twitter.
Yo Super Scared Corncutt, How bout a bet: Loser shaves their head? Stop takin selfies & take antibiotics. I'm gonna hurt u @sagenorthcutt 🌽😂 https://t.co/Q81gHrv249
Sage Northcutt on Mickey Gall #themmahour
He beat CM Punk, a former WWE Champion, inside the octagon. Was this challenge a work or a shoot?
"Let's cut the hair man! It grows back, let's cut the hair! When I beat him, I hope he shaves his head," Gall said. "If he beats me, I'll cut mine, but he ain't beating me. No freakin' way!"
Northcutt and Gall both have received criticism from fellow fighters in the organization, past and present. They have both come from "Looking For a Fight" and both guys have gotten a pretty good push to start their UFC careers.
"Here's my thing, they don't know me," Gall said. "People who know me will tell you quite the opposite. These guys don't know me, and that's fine. Any of these guys can say whatever they want. Bottom line is, I'm going to get in the cage December 17th, and we'll see what's what. And then, people will know me a little bit. People who have known me for years, they know me and they know what I'm about. They know what I'm capable of. And they're not saying any of that. They'll tell you Sage is in Big Fu**in Trouble."
If there was any disappointment for Gall in his victory over CM Punk, it's that he wasn't able to show his evolved standup game he had been working on in preparation for that fight. Gall promises you will see it on December 17th in Sacramento.
"This will be a fight, this will be a war. This won't be like CM Punk running at me doing something crazy. He's going to fight a lot smarter, a lot tougher," Gall said. I see blood. I see a lot of blood. I want blood! Jim Miller once said, 'paint a masterpiece on the canvas with his blood.' That's what I'm looking to do. I'm going to show him hell. I think it's going to go 2-3 rounds. I'm going to finish him and he's going to see hell. He's going to wish he was dead.
"December 17th on Fox from Sacramento, I'm going to beat the crap out of Sage Northcutt! I'm coming there to put on an exciting show. It's going to be quite a violent affair. I'm going to be in there trying to kill him!"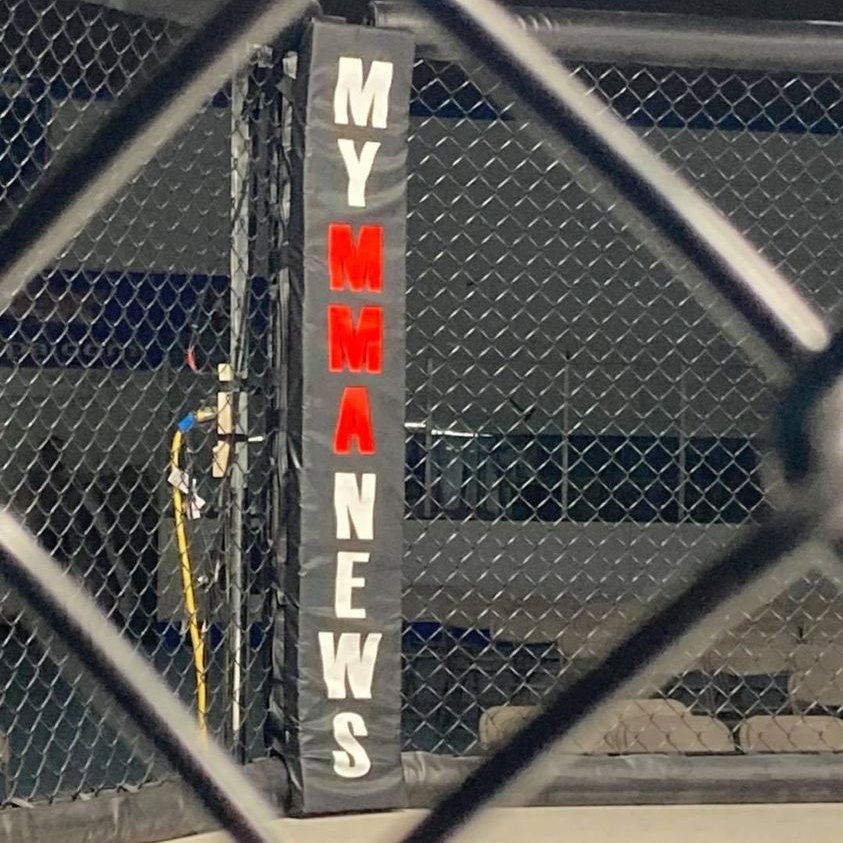 MyMMANews.com – We cover everything from MMA, BJJ, Bare Knuckle, Wrestling, Boxing, Kickboxing, and Judo
News, Opinions, Videos, Radio Shows, Photos and more.