Once weighing more than 400 pounds, Mike Erb living new life through combat sports
The inspirational story of Mike Erb is a tale that often goes untold in the sport of mixed martial arts. A young man realizes he is in a near life or death situation and forces himself to get his act together.  Through MMA, Mike Erb is in a much better place than he was several years ago.  This week he will step into the cage for the fifth time as an amateur when he meets Kevin Ranki at PA Cage Fight 32 in Wilkes-Barre, Pennsylvania.
I had seen Erb compete twice now, once in a kickboxing bout for USKA and then in MMA at PA Cage Fight 30 and I wanted to find out what brought drove him to get involved in combat sports. I had an opportunity to speak with Erb about the moment he realized 'enough was enough.'
I was at your last fight in February. You got the first round submission win over Austin Birch and after the contest you got on the microphone and said, "I worked so hard. Five years ago I was 410 pounds, a smoking alcoholic. Here I am." What sparked the change of lifestyle for you? What kicked you into high gear to help shed the weight, and did that lead to you becoming a mixed martial artist?
"I was always obese on top of being an out of control kid and I remember my family doctor telling me when I was only 15 years old 'Mike if you keep living your life this way, you won't live to see 30.' It is 10 years later, I'm 25, laying in bed…410 pounds barely being able to breathe. I thought to myself that's it, I'm done living like this. I worked my ass off dieting and exercising 5-6 days a week, I got my weight down to about 300 pounds and made that walk through the doors at Team Vicious in 2015 and I never left!"
You fought three times in 2016, losing all three of your first fights before getting your first win earlier this year. Did you do something in the 2017 calendar year that helped set you in a new direction? And was there ever at any point any doubt in your mind that you might not get that first victory?
"My son Tyson Michael was born in October 2017. He lit a whole new fire as to why I'm even doing this. As far as wins and losses go, I've never been an athlete, never competing in my life so none of that even mattered to me at first, I was just fighting. I look at this sport as my form of therapy and a way to keep myself from going back to the old me. Now that all my hard work paid off and I tasted that feeling of victory, I'm so much hungrier."
You are fighting Kevin Ranski this Saturday, June 16 at PA Cage Fight 32. What do you know about your opponent other than he has had a lot of fights that were scheduled but never actually came to fruition?
"I honestly don't know much about him. Never heard of his gym or any of his teammates. I saw his last fight against Frankie Coleman earlier this year and I'm exciting to mix it up with him. Let's hope he shows up!!"
Ranski's career began roughly four years before yours. With that being said and as previously mentioned, he has had a lot of fights scheduled that did not take place. Even though he has been competing longer you both have a 1-3 record. Is there anything you can pinpoint as far as from what you have seen possibly on film or by being at his fights that you see as something you can exploit, an area where you are better than him?
"I searched like crazy for film on the guy. The only fight I could find was his most recent bout from earlier this year. Although film can be deceiving, I wasn't impressed. Cardio seemed to be a big issue for him. I may be the fat guy in this fight but I'm a pressure fighter that never stops coming forward, I'm going to be in his face from bell to bell throwing heat."
Where are you currently training at for this fight and what is a typical day like in the life of Mike Erb? As an amateur you are not yet getting paid so I imagine you have to work some sort of job to pay the bills and fit in training where you can.
"I train at Williamsport School of Self Defense under coaches John Powell , Scott Diggs, and our pro Lewis Rumsey. I do work a full time job at a factory as a laborer to pay the bills but faithfully 6 days a week I'm in the gym busting my ass to get better. Then it's home to take care of my family and get that little bit of rest before I do it all over again."
What can fans expect to see from Mike Erb on Saturday night in Wilkes-Barre?
"Fireworks!! I'm fully prepared and more confident in my abilities than I have ever been. I'm leaving there 2-3 with another finish!"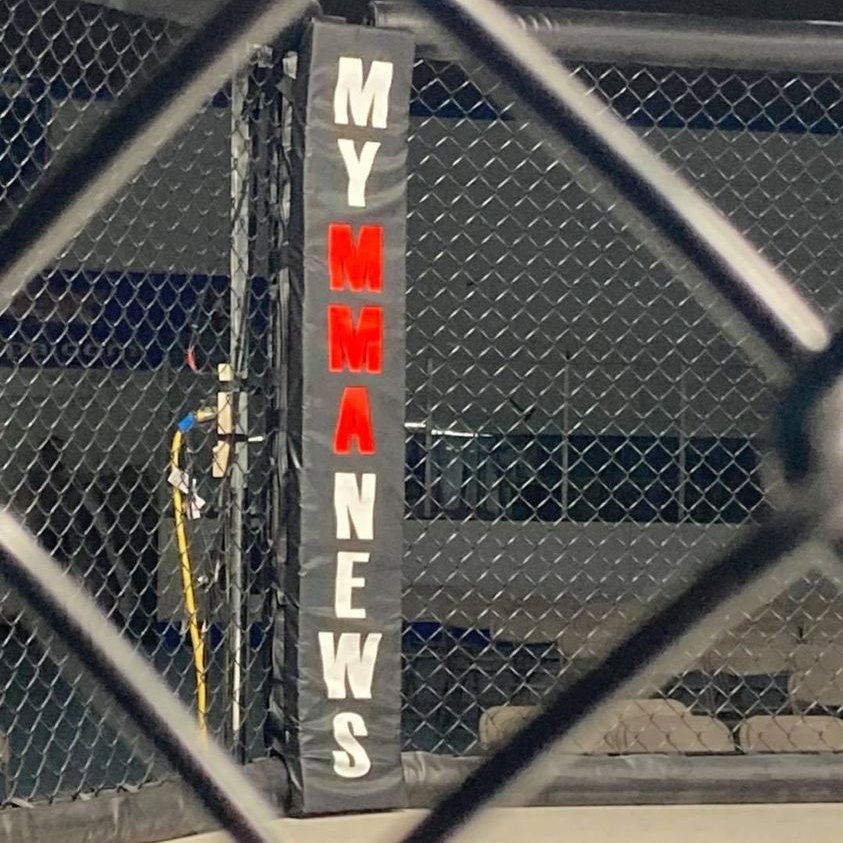 MyMMANews.com – We cover everything from MMA, BJJ, Bare Knuckle, Wrestling, Boxing, Kickboxing, and Judo
News, Opinions, Videos, Radio Shows, Photos and more.