Profile: Bellator MMA Cutman Paul Querido
Profile:  Bellator MMA Cutman Paul Querido
Paul Querido, 43, has been involved in mixed martial arts for the better part of his life.  Training in traditional martial arts since age 16, Querido who now serves as a trainer and professional cutman for organizations such as Bellator MMA and Cage Fury Fighting Championships among others was recently induced into the New Jersey Martial Arts Hall of Fame.
His induction came December 4, 2015, joining some of the most recognizable names in the Garden State's long list of legendary martial arts pioneers.  We recently spoke with Paul Querido to find out a little bit more about the man himself and his participation in this great sport.
MyMMANews – For those who are unfamiliar with you and your lengthy history in the sport of mixed martial arts, fill us in on how you got involved and how you eventually transitioned into the role of a cutman with Bellator MMA.
Paul Querido – "I started my martial arts training when I was about 15 or 16 years old in Middletown, New Jersey under the direction of Tiger Schulmann.  Instead of pursuing a college career I decided that I wanted to see how far the martial arts could take me.  Back then it was a very much more traditional side of martial arts.  Mixed martial arts really hadn't evolved. It was still very linear. I enjoyed it, and I really took to it.  I had the opportunity to start teaching as an instructor and I just fell in love with it and I said 'This is what I want to do.  I want to be able to change people's lives.'  I knew what the martial arts had done for me up to that point and I wanted to turn around and give it back to them.  I just continued to train and continued to soak in as much knowledge as I could.  I was fortunate enough at the age of 22 to open up my own location in North Plainfield and I still teach six days a week when I'm not traveling as a cutman and I still have the passion for teaching, and instructing and changing people's lives as I did 25 plus years ago.
Due to several injuries throughout my training career, I was never able to take that step into the cage or into the ring.  I've had too many concussions and all the doctors have advised me, 'It's just not safe, it's just not viable. Stick with what you do, do the coaching.'  And it was to accept at first, but then that's what I did.
I said to myself, 'If I can't actually be in the ring or the cage myself, let me be as close to the cage as possible, learn what's making people successful.  Let me find out what's making them successful in their competitions.  What are the best coaches saying?  What are they not saying?  What are they doing or how are they reacting to their fighters?'
To me that coaching was a whole new art form that I soaked up.  I was fortunate enough to learn a lot from a lot of people and took some of my students to very high levels.  But even after that I realized that I still wanted more.  And that's when learning 'What's the best way to properly prepare my fighters?'  Not just physically, not just mentally, but also the day of the fight.  I looked into the different methods of weight cutting, how to wrap hands, and it just became an art form where I wanted to learn as much as I possibly could.  At the time I didn't really know what the role of a cutman was.  I just enjoyed being out there.  The ring, the cage, the energy, and I just fell into it."
MyMMANews – What type of training do you need to undergo to become a certified cutman?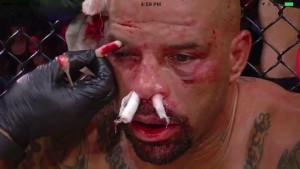 Paul Querido – "Well, here's the crazy thing, you don't really need any training.  There is no governing body of cutmen.  You don't need X amount of years as an EMT or as a physician's assistant.  You don't need a college degree.  And that's kind of scary Eric because technically, anybody can go out there and call themselves a cutman, just like anyone can call themselves a trainer.  The difference is the people that you see are successful, they are the ones that make it their life.  They are the ones that have medical experience.  They are the ones that go out there and educate themselves about hematology, about first aid, about all the ins and outs that makes a cutman successful."
MyMMANews –  You've served as a cutman for Bellator, CFFC, and many other shows.  How does it all work out as far as getting assigned to certain shows or organizations in the many states where mixed martial arts events are put on?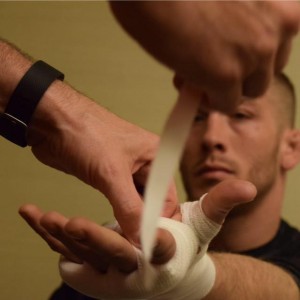 Paul Querido – "I work with Bellator full time, and Bellator is gracious enough to allow me to do some of the local shows like the CFFC or a Dead Serious because they want their cutmen out there.  They want us to stay active. They want us to keep learning and getting better.  With Bellator it is very simple.  As long as I ask them, 'Is it OK if I work this show?' they have absolutely no problems with it."
This past December you were inducted into the New Jersey Martial Arts Hall of Fame.  What was your initial reaction to that announcement and how did that all come about?
"I received a phone call from the Deputy Attorney General, Nick Lembo, advising me that I had been selected; that my name was brought up in the community, among the panel of all the inductees and those responsible for inducting new members and it was a unanimous decision to induct me for my services as a trainer and a cutman.  Needless to say I was like a little kid on Christmas.  I just didn't believe it.  Because to me, it wasn't why I do it.  I don't do it for the recognition.  I don't do it for the award.  I do it because it helps people become successful. I do it because it's a deep passion of mine, so nevertheless I was very humble.  I was very appreciative that people are starting to see what the role of a trainer and a cutman really is about."
MyMMANews – What would you say to someone who wants to get in the industry and pursue a job as a cutman?  How can they help benefit the fighter in that one minute between rounds?
Paul Querido – "They have to know basic first aid.  You have to some sort of knowledge about hematology.  They have to understand what types of lacerations there are and different types of swelling. What kind of pressure should be applied, and what is the best method to get that bleeding stopped.  I would recommend they take a basic first aid course.  Understand hematology.  Understand some of the coagulation methods that are legal for a cutman to use.  Then what I would say is that 'you have to shadow people.  You have to be willing to learn, willing to go to the fights.  Have to be willing to pay your own way for a very long time to get the experience first hand and then with that experience, you start to get your foot in the door.  Then with that experience comes a point where you feel you can be working with the best fighters and the best coaches in the world and make sure that within 60 seconds you are able to give them another round.  One of the most important things is really being able to keep a cool head.  You have less than 60 seconds to treat a laceration.  Sometimes you have multiple lacerations.  Sometimes you have a swelling and a laceration.  And you have to be able to keep your cool.  You have to stay cool, calm, and collected through that entire process.  And you have to relax that fighter and let them know that you have everything under control and all they need to worry about is going out there for the next three minutes or five minutes however much time they have."
MyMMANews – You have worked hundreds, if not thousands of fights.  Is there one cut, or one laceration or wound that really sticks out in your mind?
Paul Querido – It's actually surprising, I was just talking with someone about this the other day.  One of the worst experiences as a cutman I've seen.  I was working for Bellator at the Mohegan Sun, and I don't remember exactly what event it was, but I think it was last year.
MyMMANews – Last year, Mohegun Sun, was probably the British Invasion Card. We were there. I believe you are talking about Josh LaBerge.
Paul Querido – "Yes, it was on the undercard, one of the local fighters was doing really well his first round.  I didn't have to work on him the first round.  The second round we saw that he caught a front kick to the face.  Now, my focus really went into overtime. I was really cautious, looking for any lacerations, watching for any bruising, and toward the end of the round I noticed that within the last 15 seconds he received a gash over his right eye.  I go in there expecting to take care of that laceration.  What I didn't realize was that, that front kick he received in the beginning of the round came up underneath his jaw.  The force was so great that he actually lacerated over 80 percent of his tongue.  Right through his mouthpiece.  Here I was expecting to just do a simple laceration over the right eye and then I turn around and he has a very hard time speaking. I can't understand him and I assist him in taking the mouthpiece out and I saw that 80 percent of his tongue had been lacerated right through. I immediately went in, grabbed my towel which is very sterile, and just put immediate pressure on there.  I grabbed my other towel, I was about to wipe the blood out of his eye.  I brought him over to the corner and at that at that point I knew he was not going to be able to continue.  I signaled for the doctor, the cageside physician and he came in, he took a look at it, waved off the fight, and told me to continue to apply pressure. We were able to bring him back to the room safely, in a controlled manner, get him to the hospital and he had successful oral surgery done on his mouth."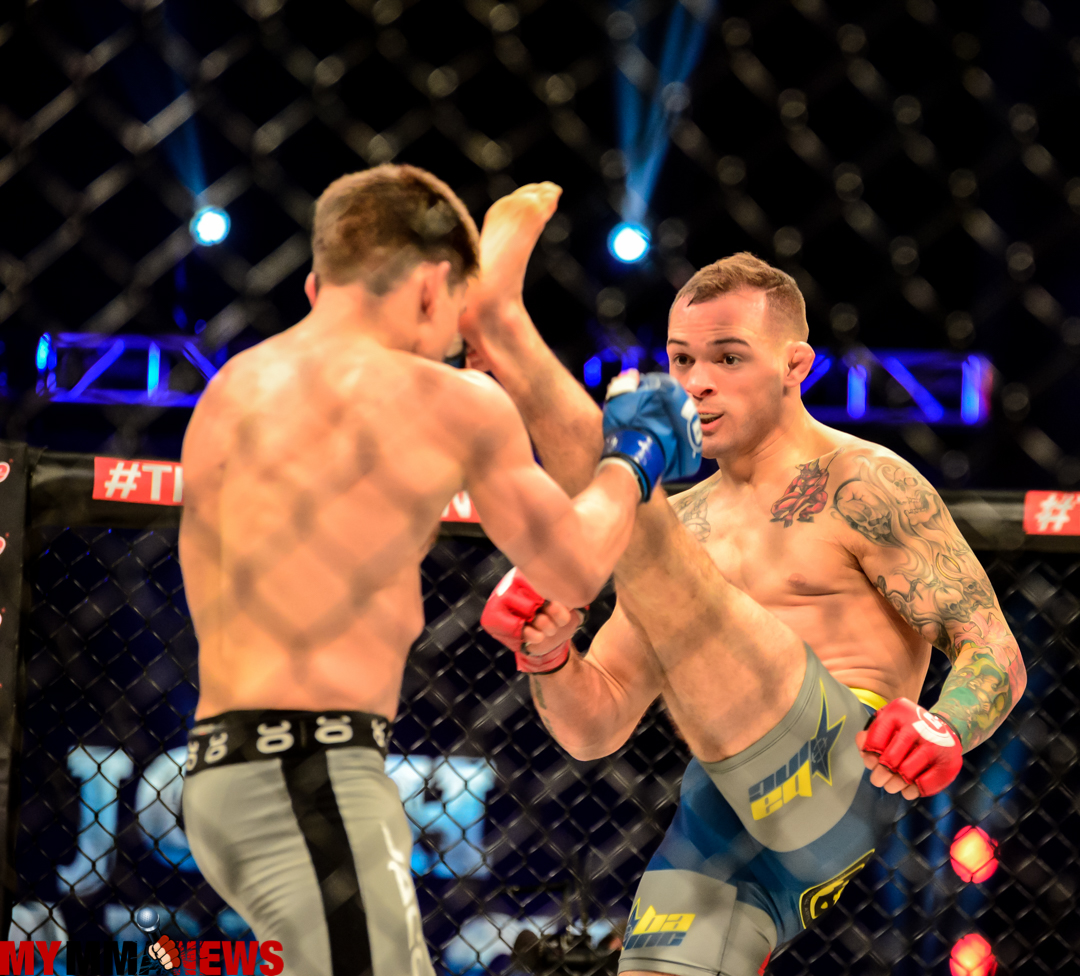 MyMMANews – What is the highest profile fight that you've ever worked?
Paul Querido – "I remember it well.  I was fortunate enough to be in the corner for Ken Shamrock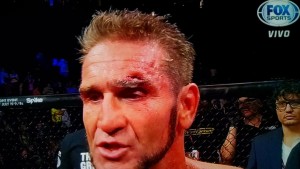 when he fought Kimbo.  We were in St. Louis.  I was his cutman.  That was the big knock down drag out fight.  Ken ended up being grounded and pounded and he actually had a laceration over one of his eyes that was down to the bone.  That was one.  The second, again last year.  Marcos Galvao, I was fortunate enough to be in his corner when he took the Bellator bantamweight championship.
What happens is, with being on the road with these guys, you develop a sense of trust.  A bond.  There are certain fighters who are very particular about who wraps their hands, and how their hands are wrapped.   They are very particular about who is in their corner.  That's what it is about.  If the fighter would rather have someone else wrap their hands, they have to have a clear mind.  If I can go and assist and help in any way possible, I'm all for it."
MyMMANews – Are you assigned certain fighters if they do not have a cutman?
Paul Querido – "Yes, when we go to these different shows we have four cutmen on hand.  What they do is, they check-in and register, and after they find out who needs their hands wrapped and they are fighting on the Bellator circuit, a fighter may recommend to another to have me or Matt wrap their hands.  Again, it's all personal preference.  Some of the local people might not know who you are and might not pick anyone so they will be assigned to use the day before. So I may wrap the hands of somewhere between three or four hands on the undercard, maybe one or two on the main card.  It really all depends on the fighters.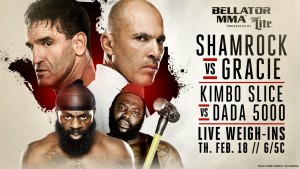 MyMMANews – In less than two weeks we have a big fight coming up in Bellator.  Royce Gracie vs Ken Shamrock.  I'm not sure if you can pick a favorite or a share a prediction but if you had to pick a winner for this fight, how do you see it going down?
Paul Querido – "I just think it's your classic grappler vs. striker.  I know that Royce is in phenomenal shape.  He always keeps himself fit and he looks as if he has the spunk and energy of an 18-year old.  He's always bouncing around and on the move.  If he can take that and apply it to his training, you are not just gonna have somebody out there that can roll around.  He has the energy and stamina.  And Ken Shamrock is just a monster.  He is always physically fit.  I saw him at a press conference a few months ago and he is looking healthy and strong.  It comes down to the striker vs. the grappler and down to the person who makes the first mistake."
MyMMANews – Last question, any sponsors you want to thank or social media you want to plug?
Paul Querido – "I would just like to say thank you to Bellator and CFFC for allowing me to being a part of their organization and allow me to fulfill my passion. As far as sponsors, we have such a great working relationship with sponsors. Even when we are no longer working with a certain company or product, we still have a long lasting relationship beyond that.  That's because we believe in what we do.  We want to bring people with us who believe in what they do.  As far as social media, you follow us at @cutmanq for mma news, photos, and more on Instgram, Twitter and Facebook.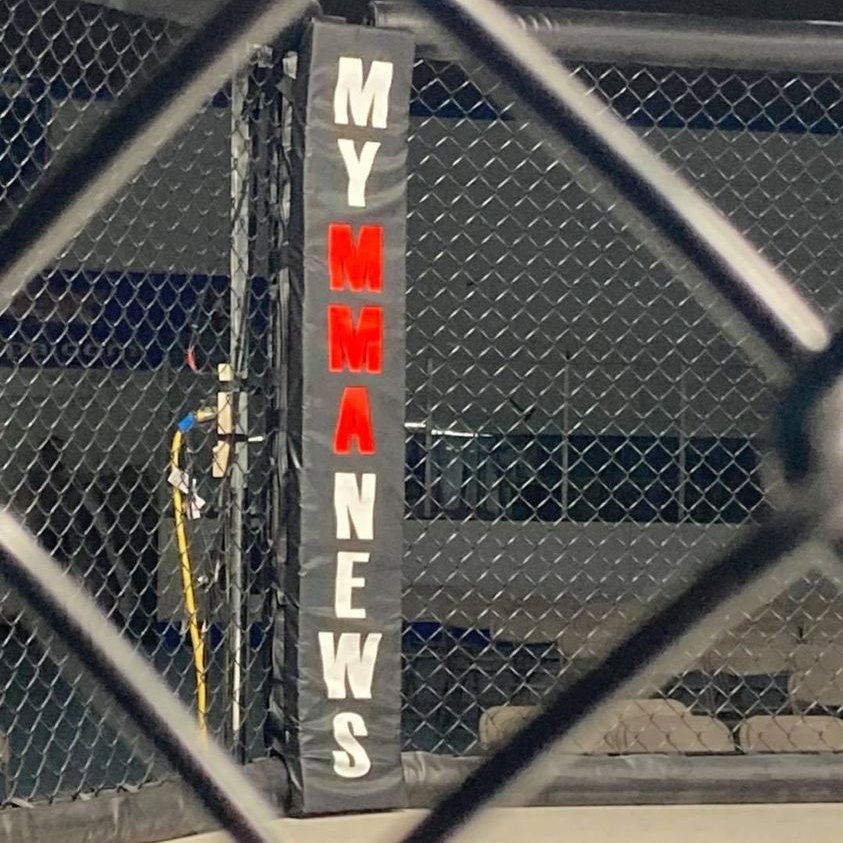 MyMMANews.com – We cover everything from MMA, BJJ, Bare Knuckle, Wrestling, Boxing, Kickboxing, and Judo
News, Opinions, Videos, Radio Shows, Photos and more.