MMA card canceled, fighters not paid – Chaos at Diamond World Fights
There was a lot of hype going in to what was to be a new mixed martial arts venture in the state of Delaware on Friday night.  Diamond World Fights promoter Gail Stallings Minor was to hold a show at the University of Delaware's premiere athletic facility, The Bob Carpenter Center, October 5.
The show was heavily promoted in the fact that it was one of the first to be promoted by an African American woman.  According to the Diamond World Fights website, Minor is a former TV reporter and Talk Show host who abandoned the news industry to take on a Government Public Relations Position. She runs the firm, Stallings Minor & Associates, with her son Wali Minor.  According to witnesses on the ground, they say that Minor never showed up to the venue the day of the event.
Rumors began circulating earlier in the day that the promoters did not have enough funds to pay the fighters.  Fights started being canceled, and the competitors started frustrating their grievances on social media.
MyMMANews.com reporter Adam Crist was on the scene for the event that can be described only as "chaos."
Earlier in the day I had reached out to the organization for an updated fight card. What we received in return was a four-bout card headlined by Shannon "The Cannon" Ritch and Michael "Thunderhorse" Youngblood. Pro fighter Joe Stripling posted online that he was offered money to fight Ritch less than 24 hours before the event began but Ritch turned the fight down.  Ritch however contests that statement and says he was not offered the fight.
Three other bouts were scheduled for the night:
LIGHTWEIGHT BOUT
Steve McCabe -vs- Jon Cobb
FEATHERWEIGHT BOUT
Brandon "Black Panther" Davis -vs- Matt "Lightening" Lyall
FLYWEIGHT BOUT
Jackie "Chan-Denburgh" Vandenburgh -vs- Sheena "Puma Starr" Brandenburg
Rumblings started taking place that there were to be exhibition bouts before the actual main card. One fighter in attendance told MyMMANews that people in the building were being asked to take part in the exhibitions, a last minute plea to put something on for the small crowd that had purchased tickets to the event.
Crist, reported back that once the exhibitions had concluded an announcement had been made that the show was going to be canceled.  He said no explanation was given.  Crist, then spoke to others in the arena and there was talk that the promoter had allegedly fallen ill and had to be taken to a nearby hospital.  If true, this could likely be the cause for the promoter not showing to venue.
Later in the evening Bellator MMA flyweight champion Ilima-Lei MacFarlane, who was in attendance to corner a teammate, said that police entered the facility and the promoters had fled.  One of the co-promoters, Brima Kamara, states that none of the promoters fled.  Another individual has told MyMMANews that officers were already on scene as part of the night's security as the event was expected to be packed with fans.
Moments later, the Diamond World Fights Facebook and Twitter pages were removed from social media.
Greg Pritchett, a coach who was at the event tells MyMMANews, "When I first saw this show being advertised I thought it was a hoax. An old teammate of mine told me he wanted me to meet this lady who was gonna be putting on an MMA show. After a few months go by I find them on Facebook and reach out. They stopped by my training facility and watched some of the fighters and asked a bunch of questions. They seemed like genuine folks that were local and wanted to do something big. I spoke to them about tickets sales, advertising and more. They asked me to be an advisor and I just wasn't all the way sold, although again they seemed very genuine and nice. Before the event we noticed there were fights falling out and a bunch of seemingly normal issues but it started to escalate rather than be resolved. Some of the issues were a simple fix. I really hated seeing the way Brandon Davis (a fighter on the card) was being treated but it was really nothing I could do. The promoters were inexperienced and didn't know what to do. Now fast forward a bit and seeing people come close to fist fights, seeing tears on some faces and head shaking from others it just went completely down. How can you not have the money? How can we as fighters, coaches and local promoter allow this to happen in our home? I'm so pissed. If I ever see another new promotion with folks I don't know come here I'm looking to have it shut down. This makes all of Delaware look bad. One fly by night promotion in our state puts a sour taste in the mouth of new fighters and new fans. This was the worst I have seen, EVER!"
Even the ring card girls for the event have not received pay for work performed throughout the week.
As of this morning, October 6, none of the fighters have received pay. We will be continuing to monitor this unfortunate situation that has put a black eye on the sport.
On Monday, October 8, Tresa Haywood sent the following email to MyMMANews,"My husband is Michael Youngblood, was main event, I was there that night. Gail did not show, she did not have an illness, the others were are there. The investor wrote out personal checks that all bounced, WKA handed those checks out to the fighters knowing he would stop payment on the checks. The police even said the checks would be no good, but did not want to see the head of WKA get in trouble. I have all the names. I think the State of Delaware needs to get involved. Gail took almost 100 thousand dollars of investor money at the beginning of the whole thing and bought new cars, took vacations, etc. instead of paying for this fight or putting into escrow. She also did not get a big enough bond to cover the fighter's money nor the purse's. The bond she got was only $10,000. Now the WKA is threatening to sue."
It should be noted that there is speculation that the event was officially sanctioned by both the Delaware Division of Professional Regulation and the World Kickboxing Association (WKA). The card should be backed by a bond, so fighters could at least receive their show pay. MyMMANews has reached out to the WKA for comment but as of press time has not yet received response.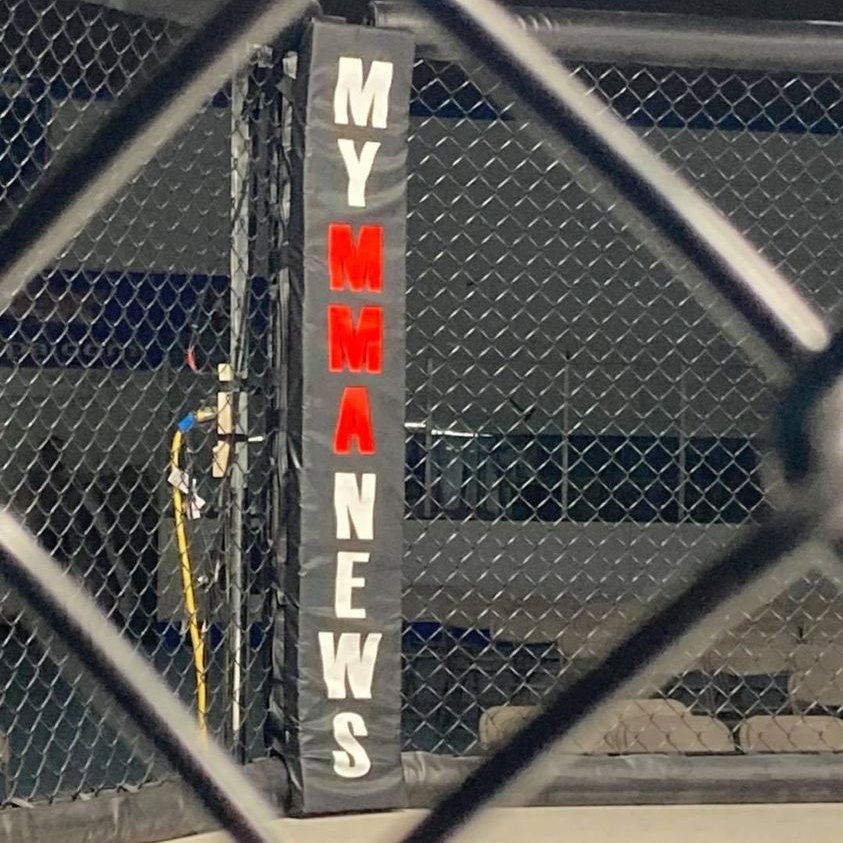 MyMMANews.com – We cover everything from MMA, BJJ, Bare Knuckle, Wrestling, Boxing, Kickboxing, and Judo
News, Opinions, Videos, Radio Shows, Photos and more.