Scott Heckman addresses, embraces new life role that led to born again fighter
When Scott Heckman (23-8) retired from mixed martial arts in 2016 there was a feeling of uncertainty in the air.
I sat in media row as his retirement fight unfolded in June of 2016. After victory was claimed, I along with the other thousand or so in attendance, stood and cheered while a tribute video played on the arena's jumbo-tron. I remember looking up into the cage and thinking something was off.
Heckman was going out with a win, but the decision came following a loss in his previous outing.  I remember his family standing in the cage with him, and although there were tears of joy, Heckman himself seemed to be the least convincing.  I could sense there were an underlying issue that forced the decision, but as a friend I did not want to push the questioning for the sake of a headline.
Over the course of his career, I, or any member of my staff have probably interviewed Scott Heckman a dozen times each, easily.  In the months following his decision I would see Heckman and he would say things like, "I would have to tell you over a beer."
His comments led me to believe even more convincingly that whatever he was dealing with was not necessarily fight or health related.  I saw clues dropped here or there over his social media posts, but still out of respect for Scott and his family, I still never pushed for him to tell me why he really retired from MMA.
As a fan of the sport I wanted to know why we would never see "The Animal" fight, but as a journalist covering the sport I could not bring myself to pry for an answer.
Heckman announced earlier this year that he was coming out of retirement. The 34-year old fighter could not stay away from the cage and his earlier decision was very short-lived.  Again, as a fan, I was pumped, but now I had to know why he was coming back. Again, Heckman was vague.  He would answer respectfully and to satisfy the question but you could tell there was more.  Plainly put, Heckman would say that he lost the desire to compete.  That very well may be true, but it wasn't the full justification.
After coming back, defeating Steve McCabe, and then winning the Maverick MMA featherweight championship strap in one of the most exciting regional fights when he beat Rob Sullivan, "The Animal" seemed refreshed, rejuvenated, and reinvigorated.
I attended Heckman's post-fight party at Warrior Bar the night he won his title.  I could sense that whatever was ailing him a year prior had since subsided, at least on the surface.  Still, I never asked the question.
Much to my surprise, this past weekend when Heckman attended the Maverick MMA 3 open workouts, I didn't have to ask the question. In one of the most honest and open fighter interviews I've conducted, Heckman opened up and I listened.
You are taking on Rob Sullivan for a second time in the headlining fight at Maverick MMA 3.  Whose decision was it ultimately to do the immediate rematch?  Was this a request by you or Rob, or did the promoter bring up the idea?  How did it all come about?
"At the very end of the fight it could have went either way.  In my mind, and I'm sure in Rob's mind, it was pretty close.  We looked at each other after the third round and said, 'let's go two more.' We were all about it.  Obviously we couldn't go two more rounds and I won by a split decision.  Afterwards we got to talking and we were like, 'we'll do it again anytime.'  Honestly I thought it would be down the road about six to eight months but the opportunity came up again. Willy (Sisca) said that Rob wanted a rematch.  He had other opportunities that he put on the back burner because he wanted to pursue me first.  He really like the fight, he liked a lot of things in that fight that transpired for a rematch.  I talked to my managers and my coaches and we were like 'let's do it.' It was a hell of war.  I think we evened each other out on some aspects of the game and that's exactly what I wanted.  I've been working on my stand up, some different stuff and I think it showed in the fight.  If you re-watch that fight it was definitely not a split decision.  I believe I won unanimously, but it is what it is. At the end of the day I got the win, and I was able in this camp to go back and look at different things that I can work on to help me win this fight decisively."
WATCH THE FIRST FIGHT BELOW:
Is there anyone in the Maverick organization or anyone in the region that you would like to fight or could see challenging for your title in the near future?
"There is plenty of talented, young guys coming out of the woodwork that are just four, five, six fights in.  I would like to see a couple of guys get one or two more fights.  I'm not going to name names, but I would like to see them get a few more fights.  Then I can start calling them out or have them call me out.  There's a lot of guys that are .500 or just one win above a winning record.  Rob Sullivan was a different guy, cause if you look at his record, four or five of his fights went to decisions but they guys he fought were really damn tough.  That was different in my opinion when I picked the fight.  I knew it was going to be an all out war, I didn't care about his record.  It's not my last fight with Steve McCabe.  Steve is an all around good fighter but I knew he wasn't going to stand a chance.  Rob Sullivan is totally different.  He comes game every single fight."
Since you've won the title you have had a target on your back.  You have guys from other weight divisions and even other promotions calling you out.  We won't name names but you know who I am talking about.  As a professional, what do you think of these types of antics?
"You said it perfectly.  As a professional, you need to conduct yourself as a professional, by making weight, by showing up on time, by doing things that a professional should do. By now means should you be calling people out with a losing record or close to a losing record and can't even make weight or call somebody else out in a weight class they've never been in.  That's just my thoughts.  I'm a professional.  I've made weight every single fight and it's not going to change.  Those people calling me out, get in line, there's a big list.  I will knock them down, one by one.  I'm training hard, I'm doing my thing.  I don't let the bird get in my ear and let me get off track."
You and I have talked a lot about your comeback to the sport.  Now that you are back, is there a timeline or a goal in mind?  Is there any part of you that says, 'ok, this where I want to be and by when, and if I'm not there, I'm done?'
"You know?  I've never talked about it ever.  I kept saying 'there are personal things in my life that led to my retirement.' I had a little girl that I never knew away, before my wife and I got together.  My daughter surfaced, we got DNA tests done and we've been fighting for her ever since.  This past September 11 we gained 100 percent full custody of my daughter, and my wife is adopting her.  So now I can talk about it.  The stress is off my shoulders.  That is the main reason why I retired.  It was a lot on my family.  I was having a newborn with my wife at the same time and it was too much.  Fighting, there was too much politics, too much BS, and I was like 'you know what, it's not fun anymore.' If you saw my career when I was at the top of my game, there were no distractions.  Then when I started, I'd say around the Levan Makashvili fight, I started getting distracted. I started getting injuries and it wasn't fun anymore. I took 10 months after my last fight, during my retirement fight, and the previous fight when I came back, and it's fun now.  I've got my life regimented.  I've got it in order.  I have my wife supporting me and that's all I need. I don't care about the other people.  I don't care if there is just one person that shows up to the fight. But everybody knows that when it comes to game day, or fight day, I'm there. When I'm focused, there is no stopping me.  And if I ever get distracted or derailed again, that's when I'll know.  When it stops becoming fun."
How do you see this rematch with Rob going down?
"I think I am a fighter that evolves.  If you look at all my fights, I'm not just a wrestler anymore.  I'm okay on my feet, and that's dangerous.  Rob is a great fighter and he keep coming forward.  That's gonna be his flaw.  I'm gonna wear him down, chop him down.  I don't see this fight going past two rounds.  I believe I'm just going to chop away at him, weather the storm, and take him out."
Scott Heckman's thanks
"I have a few sponsors, but first my coaches.  Andy Main at Pure MMA.  John Holland and Zach Maslany at Finishers MMA, Jason Sargus, my standup coach.  MultiSport Fitness, the Hillis Group, Beth-Hanover Supply, and Sky's the Limit.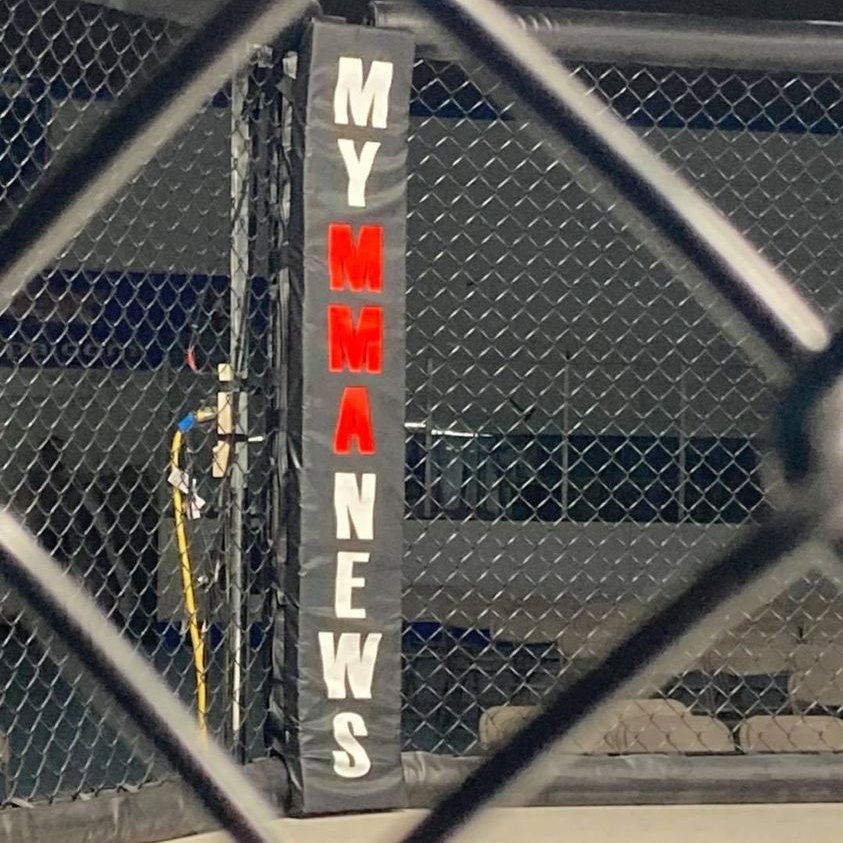 MyMMANews.com – We cover everything from MMA, BJJ, Bare Knuckle, Wrestling, Boxing, Kickboxing, and Judo
News, Opinions, Videos, Radio Shows, Photos and more.