UFC New Jersey has come and gone and just as it does after every UFC fight weekend, the rankings charts saw some movement.
Although neither fought, two familiar names have returned to respective lists.  First, former UFC women's bantamweight champion Ronda Rousey returned to the pound-for-pound rankings list, while former UFC middleweight champion Anderson Silva returned to the middleweight rankings.  Jimmie Rivera entered the top 15 bantamweight list after he earned a victory over Iuri Alcantara this weekend in Newark. See full rankings list here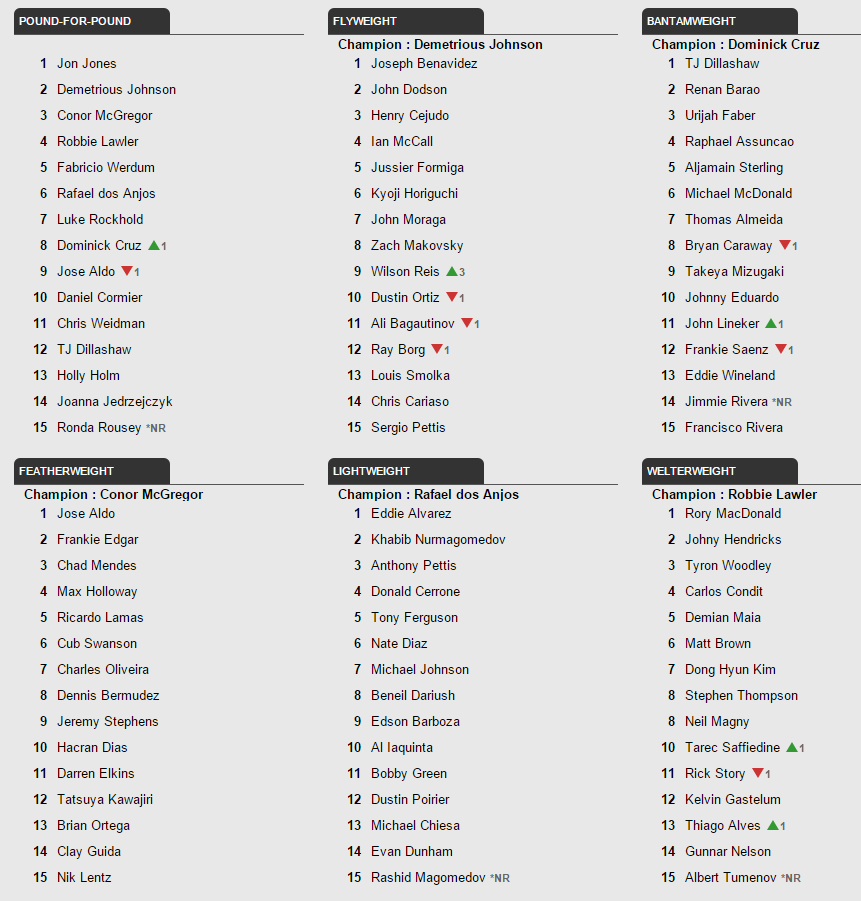 After becoming the first man to submit Josh Barnett, Ben Rothwell moved up two places in the UFC heavyweight rankings to the fifth seed, while Barnett dropped from eight to nine.
Wilson Reis took down Dustin Ortiz nine times en route to a victory on Saturday and climbs three spots in the flyweight ranks to No. 9.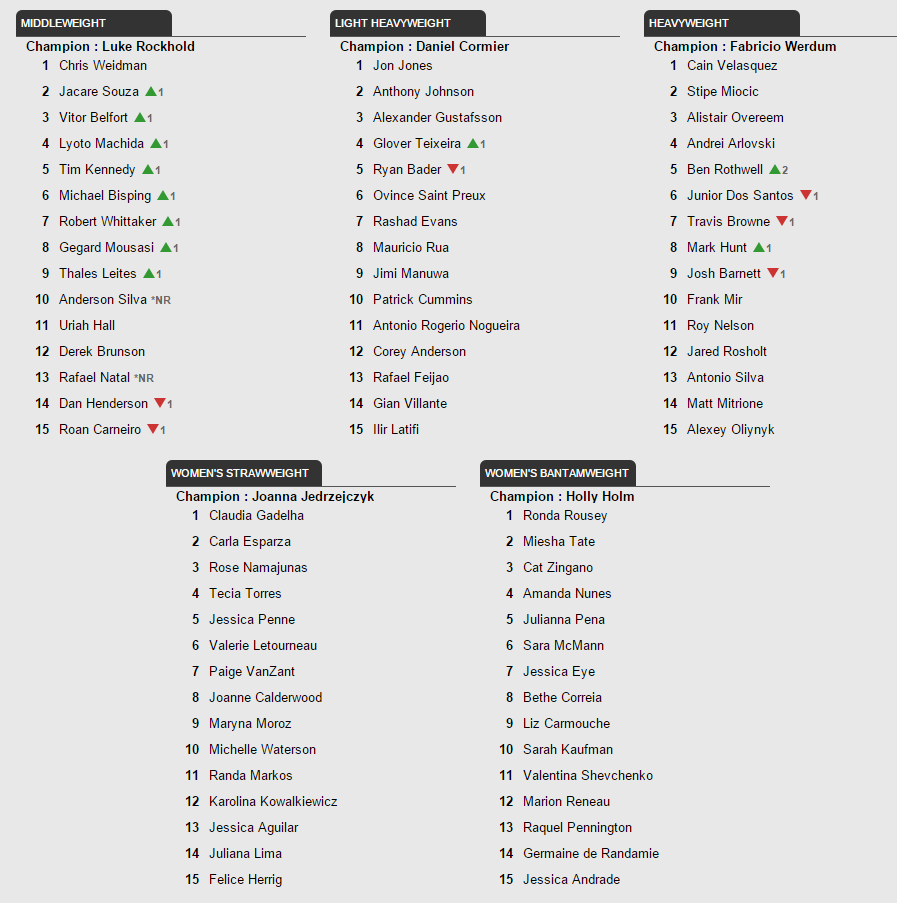 Ryan Bader's loss to Anthony Johnson in the main event eliminates him from title contention and put him back one spot to No. 5 among the 205-pound division.