Anthony Smith to Alex Pereira – "If you want a f****** rival, you got one right here"
Anthony Smith may have picked up a win in the co-main event of UFC Singapore over the weekend, but his victory celebration has been cut short due to what appears to be a misunderstanding by former UFC middleweight champion Alex Pereira.
Smith, 35, picked up a split decision victory in a rematch against Ryan Spann on Saturday.  "Lionheart" improved his professional mixed marital arts record to 37-18 with a second win over Spann.
A former light heavyweight title contender, Smith knows a thing or two about moving up in weight and finding success. After fighting at middleweight for a lengthy period of time, the Nebraska native decided to move up to 205-pounds.
Smith came under fire when he recently discussed Pereira's decision to move up to 205 from 185. "Lionheart" stated that Pereira wasn't the same "large, scary monster" at the higher weight class, reasoning that the Brazilian's 6-foot-4 frame was "fairly normal" for an elite light heavyweight, rather than being gigantic for 185 pounds.
Whether Smith meant the comments as disparaging or not, Pereira did not take kindly what was said.
The former champ went to his YouTube channel where he posted a scathing response.  See below.
"If there's one guy doing well and another guy only criticizing, people aren't stupid. They'll see what's going on," Pereira said in response to Smith. "They'll see that he's just a bitter man. The only ones who speak bad about me are Anthony Smith types. Washed-up vets who never amounted to anything, who are still fighting, they're in a really tight spot, or the guy who is still a nobody. But those who are already doing well, I don't see them talking about me, you know? It's the ones who are beneath me."
Smith believes his words may have been taken out of context.
"So, I'll be honest, I texted [Pereira's coach] Glover [Teixeira] yesterday and said, 'What in the f*** is this?'" Smith said Tuesday on SiriusXM's MMA Today (clip below). "Because I'm trying to figure out which direction I'm supposed to go here. Like, did he take something out of context? Like, is he reading headlines? Or did he actually listen to what I said? Because what I said was, essentially, is he's the same size as everyone else. You think if I said Islam is the same size as every other lightweight, he's going to come at me all pissed off about it? No. All my whole point was is that he moved up to 205, so he's not going to enjoy the same size advantage that he did at 185. That's it. I don't think that — is that crazy? Am I wrong?"
"I've been nothing but complimentary of him and his whole team."

Anthony Smith (@lionheartasmith) responds to Alex Pereira's comments about him.

MMA Today | @RJcliffordMMA @DinThomas pic.twitter.com/D6YX87enFf

— MMA on SiriusXM (@MMAonSiriusXM) August 29, 2023
"Because the whole question was, 'You're a guy that moved up from 185 to 205, what are some of the things that you experienced that Alex may be experiencing, and what'd you see [as] the differences?' I said, 'The difference is he's not the largest guy in that division. That he went from being the largest middleweight on planet Earth, to a normal size 205er.'
"And then I went on to say, what makes him special is how — I used the word special, that he's a special talent when it comes to being a striker and that the division is more interesting with him in it," Smith continued.
Now with both Smith and Pereira ranked in the division's top 10, chances that they cross paths is likely.
"I said a bunch of nice s*** about you and you're going to talk s***? I don't think so," Smith said upon seeing Pereira's video. "That's not how this works. That's not how this works. And then we're just going to shake hands when we see each other because you're doing this media thing, because you're looking for a rival? If you want a f****** rival, you got one right here. I didn't do s*** to you.
"I've been nothing but complimentary of him and his whole team. I like his coaches. I love Glover to death, and a lot of his training partners. Like, I don't know what I did to that guy."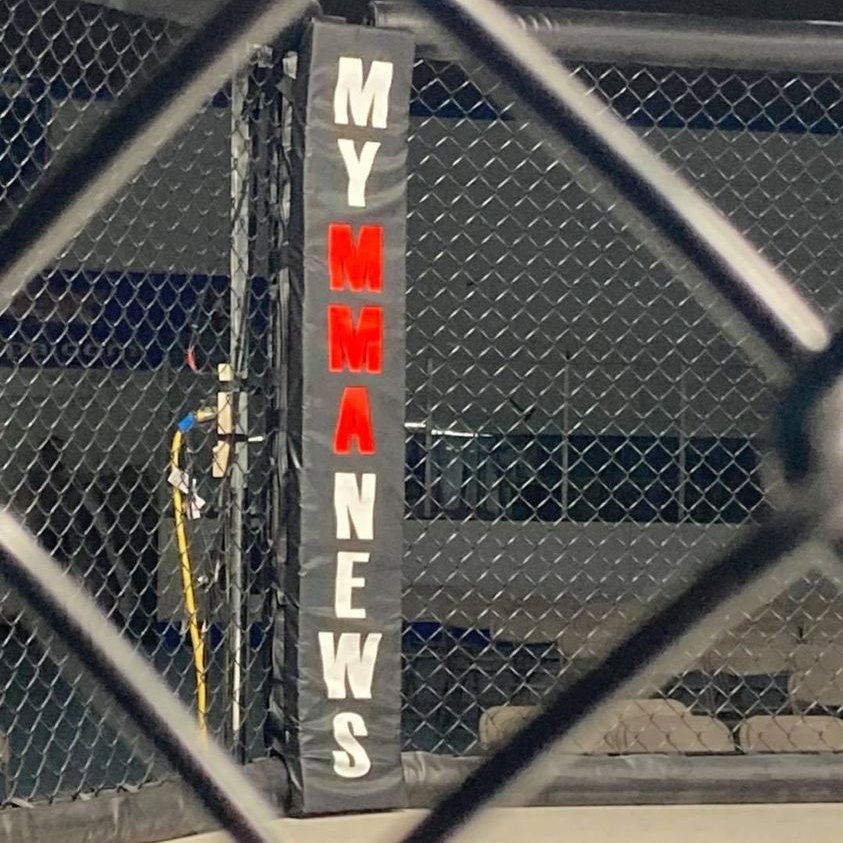 MyMMANews.com – We cover everything from MMA, BJJ, Bare Knuckle, Wrestling, Boxing, Kickboxing, and Judo
News, Opinions, Videos, Radio Shows, Photos and more.