Damian Norris: "I'm just excited to put on a show for Dana White" (on UFC Fight Pass)
Damian Norris is a top prospect out of the lightweight division with a professional MMA record of 10-2. Norris will look to improve his win-streak to seven this Friday at CFFC 71. The event will be streamed for the first time on UFC Fight Pass. Norris is set to fight Cesar Balmaceda for the promotion's interim lightweight title.
First of all, how did you get into MMA? Also, do you have any background in any other type of martial arts?
"I started competing in Tae Kwon Do at the age of six. Once I became a black belt I was traveling around the United States against the best Karate/Tae Kwon do fighters. I also competed in the Jr. Olympics. I placed two golds in Illinois and the nation I got 3rd for the Olympic trials. After that, I went into kickboxing. My record is 22-2-1."

What do you do for work or is MMA your full-time job?
"I do finance. I love making money. I'll probably always work. It was the way I was raised."
How did you get the nickname "Pretty Boy"?
"I got the name "Pretty Boy" from my old Tae Kwon Do teacher. It was something that grew on me."
Who are you currently training with and how did you come across the camp? Also, who are some of your main training partners?
"Well, everyone knows I'm at Team Alpha Male and CSA. Two of the best gyms in the world. Honestly, I work with everyone. Both teams have phenomenal athletes."

How is the cut to 155? Also, what is your go-to meal after the fight?
"Weight cut isn't bad for me. I get pretty big after I cut to 155. My go to meal is always Italian."
What has been the high or your mma career and what has been the low?
"My high of my career is just being able to fight. My lows would definitely be that it's hard getting in the cage constantly."
What would be your favorite striking and grappling technique?
"Spinning back kick and rolling ankle lock."
You had a fight recently so can you explain how the fight played out for the ones who weren't able to watch it?
"My recent match went pretty quickly. I moved around and felt him out. My opponent didn't have the best skills, so I took him down and ground and pounded him."
That was your first fight in over a year. Why the long lay off and are you wanting to fight again before the year's end?
"It's because everyone turns me down. I haven't got any offer to the big shows yet."
You fought for Bellator early last year. Was there ever an offer from them for a fight after that?
"I didn't receive any offers from Bellator. I was kinda confused but I started the main card and it was a solid performance."
Your first professional fight was a win against Jordan Griffin. Griffin is now signed to the UFC, so what is your thought on that?
"I'm happy to see him getting the success he deserves. I am upset because that is someone that I made my debut on. I would never hate on someone's career though."
Explain a normal day in the life of Damian Norris?
"A normal day for me is waking up early and grinding in the finance world. After that, I head to the gym for about 4 hours every day."
What are your goals in MMA?
"Honestly would like to just build my name. I would like to get back into acting and stunt work. My first movie was 'Divergent'. Now just waiting to build more of a name for myself.
What makes you a different fighter from everyone else?
"I'm looking past fighting. I'm looking to double my money and goals by the end of 2019. I love money and that's the number one motivation."
You got a fight coming up against Cesar Balmaceda for the CFFC title. What do you think about him as your opponent and how do you see the fight playing out?
"Umm, I honestly just happy to get someone to agree. I haven't really looked at him. I'm just excited to put on a show for Dana White."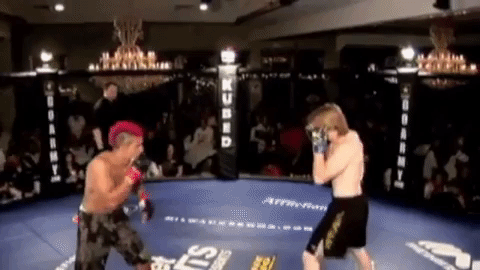 With your fight being aired exclusively on UFC Fight Pass, is there any added pressure to impress in your fight?
"No pressure. I'm just excited!!"
Last question, why do you fight? Who do you fight for? And why do you have the passion for this sport?
"It's just I've been competing so long and this is the sport I became really good at. I also compete to become a role model for kids coming up. The world needs better role models."
Playstation or Xbox?
"Xbox! I'm a Halo player."