George Sullivan looks to rebuild, starting at Ring of Combat 68
George Sullivan was looking for a win in his first outing outside the UFC when he fought Emmanuel Walo at Maverick 10 in November.  Unfortunately for "The Silencer", he would drop a decision, and his streak would continue to four straight losses.  Add that to the all the complications he experienced with the U.S. Anti-Doping Agency (USADA) and you end up with a frustrated fighter trying to figure himself out and fix the mistakes that led him to that point.  But when you peel back the onion, and actually take a look at deep dive into the story of George Sullivan you will find that really it is just a string of unfortunate circumstances that extend far beyond his own control.
"The worst part of the Manny Walo fight was, believe it or not, I was very sick, which sucked.  I had really, really hard time getting the weight off, and I didn't understand why.  It turned out that I had full-blown bronchitis.  In the first round I was very dominant, I was strong, but I came back to the corner and I had no voice, no voice at all.  I was coughing and I was like 'something is not right, my lungs are on fire.' The second round came and I had no energy, but I managed my own, I hung in there.  The third round, it was close, but I lost because of that trip.  After the fight I couldn't even talk.  My lungs were so burned I had to go the doctor and get medication.  It took me six weeks to get better.  I was extremely f**king sick.  That's why I'm moving up to 185-pounds.  I guess as I got older my immune system just doesn't want me dropping 27-pounds anymore.  The other problem was Manny got to the IV (for rehydration) if he wanted.  I couldn't do that because I was still with USADA.  I couldn't do IV's and I only a 185-pounds the day of the fight because of the 10 percent rule with USADA.  I was a small 170-pounder.  It was a lot of health things with that last fight, that's why I'm now going to 185-pounds.  I'm now 197-pounds with no fat on.  I'm lean.  I only need to cut 12-pounds.  Usually at this point I'm cutting 27 pounds.  I learned that it was time to change weight classes, and it is time to take better care of myself.  That's what I've learned.  It's nice to not eat 600 calories a day.  I'm eating 3000 or 4000 calories a day now."
It's not just Sullivan's diet or preparation that have changed, but his entire life has undergone significant changes.  Just a few short months ago, he and wife Christine, became parents for the very first time.
"It gives you a lot more motivation.  I'm working a lot more.  I'm training a lot more.  The gym is growing."
Just two years ago, Sullivan open up his own gym in Toms River, New Jersey. The 5,000 square-foot facility is located at 1001 Fischer Boulevard. Visit them on the web.
"Word is getting out.  It's awesome.  We're probably the fastest growing gym in the area.  I have a new jiu jitsu coach that I'm under, Bruno Protásio. He's CheckMat New Jersey. Me and Kurt (Pellegrino) are still great friends.  It was just time for me to move on. (Editor's note: – Pellegrino is a former UFC fighter and coach). I want to represent the jiu jitsu team that is in my gym and I will be getting my black belt under Bruno.  That allows me to roll every day in jiu jitsu.  I have my own wrestling program now.  Having your own gym really helps."
Sullivan has a new opportunity ahead of him as he heads into fight week where he will take on Dustin Long at Ring of Combat 68 in Atlantic City, New Jersey.
"He's a boxer," Sullivan said of his opponent. "He's not as experienced as me obviously.  I think I have more knockouts than he has fights but he's a tough kid.  He's long, lanky, 6'4″,  he comes to fight.  It's a good first fight for me at 185 (pounds).  I'm 2-0 a 185 with two knockouts in the first round.  Hopefully I can keep it going."
It is uncertain where Sullivan will land after the fight as he currently plans to take things one fight at a time.
"It's an immediate title fight.  They made me an offer I couldn't refuse and I've work with Lou (Neglia) (promoter) before in the past.  A lot of these other companies want me to take a pay cut because they can't get someone to fight me for peanuts.  They have to fly guys in to fight me.  This guy is coming from Tennessee.  Lou made me a better offer than every other league.  I love Cage Fury Fighting Championships.  I have nothing bad to say about them.  I was just offered a better deal so I went with Ring of Combat.  Plus, it's on UFC Fight Pass now."
While Sullivan may be looking to get back to the UFC, he knows it may take more than just a win in his next fight.
"I have to knock people out man.  Look for what it took for me to get into the UFC.  I had five title fight wins in a row with four knockouts all by the second round.  I have to go out and make a statement.  I talked to Sean Shelby (UFC matchmaker).  He told me to get back on top, get some wins under my belt.  I'm a  UFC vet, I'm not counting it out but I have to rebuild myself from scratch again.   The two years off f**ked me all up, not fighting and being suspended.  Then I came back and there were no IV's allowed so I had to fight smaller which took time to get used to.  It was just one thing after another, but you know what…. it led to me having a daughter, it led to me having a gym.  It was just the next chapter in my life.  When I was on top, fighting was the only thing that I had.  When I came back and I fought Niko Price, if I had been in a little better shape, I would have beaten Niko.  He went to the hospital, I didn't.  He got stitches.  He was bleeding.  I barely got touched.  And then Mickey Gall… that was just a stupid decision to listen to something that I was told to do.  It cost me my f**king UFC career.  I should have never punched him when he had my back.  But, my coach told me to him, so I hit him, and he choked me."
Through regulations and sanctions that were relatively unchartered due to USADA being fairly new to the UFC when he came under fire, Sullivan became a victim or the process and paid tremendously for it.
"I was f**king screwed and everybody knows that.  Every MMA forum and website will tell you that.  I'm the only fighter in history to be suspended by USADA for not failing a drug test.  I didn't fail the first drug test and they still suspended me.  They suspended me for one nanogram of milk inside ofthe bottle that they bought because they knew that I was innocent and they had to find something.  They said that I would test dirty.  I passed blood, I passed urine.  I was actually 36% under the legal limit for growth.  I wasn't even close to being a normal person, that's how low my levels were.  So then they tested the bottle.  The bottle that they purchased from the store, not even my bottle, their bottle, failed.  It failed by one nanogram of milk product, Bovine.  We tried to sue the company but the company is no longer in the United States and it has become a nightmare. There is nowhere left for us to go and serve them.  I got completely screwed for that.  And then the second time I got suspended for bad paperwork for the therapeutic use exemption (TUE) application.
"I didn't get suspended because I didn't have medical proof that I was seeing a fertility doctor.  I had proof of all of that stuff which they didn't think I was gonna have.  I had all of that and I retook the test to prove that I had been using the medication.  Then I got suspended for not filling out the paperwork properly.  So that is what pisses me off, even with me getting my license back.  They automatically assume that I failed drug tests.  I didn't fail any drug tests.  I failed proper disclosure for paperwork.  It was just one thing after another for me and I think it is a perfect platform to go to show you that USADA has one job which is to suspend you.  Every single thing has to be looked at.  I didn't know that.  All I wanted was to have a baby with my wife.  I did exactly what the doctor said I had to do.  We had a $1000 medication fee.  My IBF cost over $37,000 in cash.  Think about that.  My life was twisted upside down because of other athletes abusing the system, using that drug to recover, when it should be that if you have medical proof, even on that medication I was still was never going to be over the legal normal limit.  That's how low my testosterone levels were.  It was an estrogen blocker.
"Even on the medication I was under a normal person's regular limit for testosterone.  I wasn't even a normal person.  And then suspended me for the failure to apply for the application properly.  A lot of things are f**ked up.  People think 'cheater' or this and that, but I never f**king cheated.  Not one day in my life.  I'm 38-years old with never having a single injury.  Why?  Because I've never done steroids, I've never done growth hormone and I take care of myself, but I get suspended for two years.  It's just a shame that these innocent fighters have to suffer because of these f**king scumbags that want to take all this other sh*t and get caught repeatedly.  It is what it is, but it got me my beautiful daughter, so… no regrets."
UFC fans recently saw Donald "Cowboy" Cerrone fight and recognize that becoming a father has ignited a new fuel and reason for him to fight.  This is something that resonates with Sullivan.
"Absolutely.  I get up every single day, I work harder, I train harder.  I'm working three jobs, running my gym, teaching privates.  This fight… I've got to rebuild myself.  I'm not gonna be that fighter that goes out on the bottom.  I'm gonna win another f**king title.  I've got fight offers all over the place.  I just wanted to fight in New Jersey.  I haven't fought and won in New Jersey in 3 1/2 or 4 years.  It's nice to be the main event, get that confidence back, be back on top.  Beat some people up, get the passion back.  I only have a few years left, I know that.  I don't want to be that guy that is fighting into his late 40's.  I still love fighting…. I'm not giving it up yet."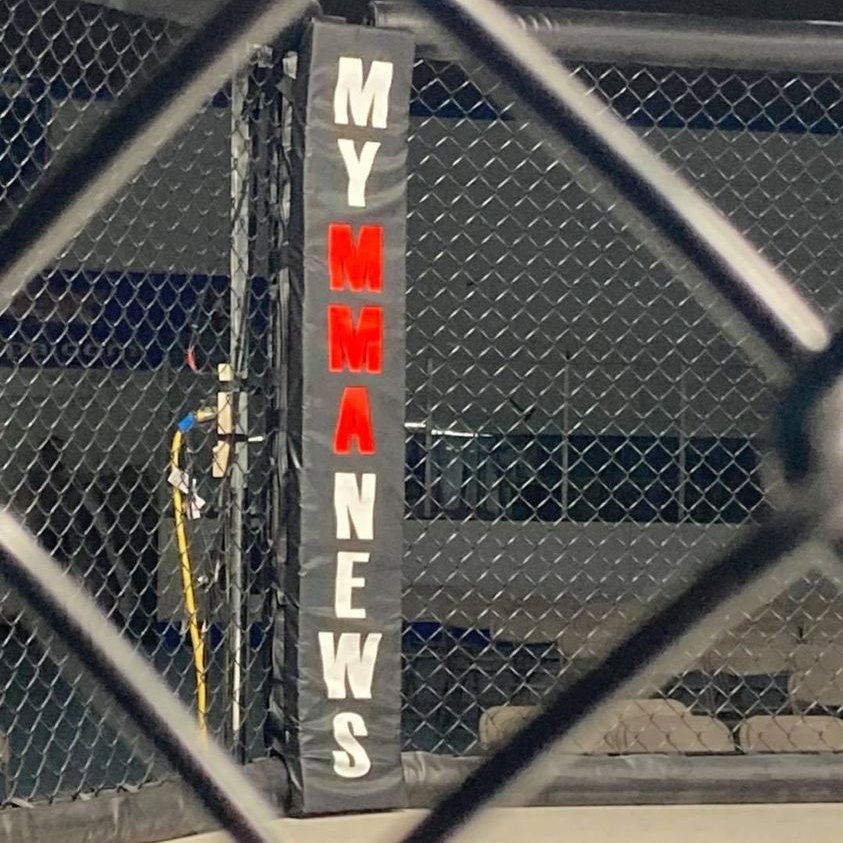 MyMMANews.com – We cover everything from MMA, BJJ, Bare Knuckle, Wrestling, Boxing, Kickboxing, and Judo
News, Opinions, Videos, Radio Shows, Photos and more.