Combat Sports Community Say Final Goodbyes to USKA Fights
Nearly two decades have passed since fight promoter Irv Althouse launched his USKA Fights brand.  19 years ago the lifelong martial artist and accomplished kickboxer held his first fight card.  Times were different back then. It was a time when you did not have to take your shoes off to board a flight and gas cost just more than $1 per gallon. To put it in a combat sports perspective, Althouse was promoting two years before the Fertittas and their Zuffa brand had even thought about purchasing the UFC.
Five years ago the seventh-degree black belt brought on Jen Heffentrager as matchmaker for USKA Fights. Three years after that she was his business partner and the two were inseparable, putting on some of the best stand-up action in the world.
Then everything changed
Just minutes after the promotion's most recent fight card at the Econo Lodge in Allentown, Pennsylvania, Althouse and Heffentrager said their final goodbyes.  According to fans at the event no sign or indication of such announcement was given at the show, making the news much harder to swallow
The post reads:
"Good Evening! We would like to thank everyone that came out tonight for USKA FIGHT NIGHT in Allentown!
We are happy to announce that it was our last event!
We have reached the top of our game and have done everything we set out to do, and then some!
We are choosing to walk away from the industry at this time. But wow, did we blaze a trail of glory!
We are proud. We are happy. We are grateful. BUT, we are not thrilled with the direction the industry has taken over the last year or two! It has become more difficult to deliver the quality of event that we strive for with increasing changes to the approval system, as well as ongoing fighter/trainer circumstances that we continue to face that are out of our control.
We have chosen to close up shop rather than deliver mediocre shows! That might be okay for some, but that's not what we've ever been about, and we aren't going to start now!
We are not sad, nor do we feel we are forced to do this. This is on OUR terms, just like everything else we have done!
We have no regrets. We sacrificed so much along the way to make our dreams AND the dreams of the fighters who stepped in our ring come true, and there's nothing we would change or do differently!
Thank you to all who have supported us over the course of 19 years! We absolutely could not have reached all of our goals without the help of our amazing USKA team, the fighters, and the fans.
We wish you all the very best in your continued quest for greatness in the combat sports industry. We'll be watching!
Thank you,
Irv and Jen"
Personally I loved every single punch, kick, knee, and elbow that was thrown inside the USKA ring.  I wish nothing but the best for both Althouse and Heffentrager and only hope that someone else can pick up where these two have left off.
I spoke with Heffentrager hours after USKA's announcement for further comment.
"For many years, USKA was running four shows a year, until the last few years. There was such high demand of fighters wanting to get on our cards, still is, and being limited to only 14 bouts per card, we decided to add two, sometimes three shows a year," she said.
"I've been a part of I'd say 25 shows, which somehow doesn't sound like a lot, but it is as a 24/7 job so it feels like it was more. Before one show would even be done, I'd already be starting the matchmaking for the next show."
My feelings as we walk away are definitely mixed. It's been such a big part of my life for the last five years, and the way I approached the job, the fighters and coaches weren't just names on a list for me. I really got to know a lot of them very well, and I was very much invested in their future and seeing their success. I've met so many amazing people. I've learned so much about myself, this industry, and I really forged a path for myself that was not easy. I'm proud of what I've accomplished. It's certainly going to be strange not working on fights, not communicating with the fighters and trainers  at the level I've been for the last five years. I will miss it. I'll miss the energy it creates, the high intensity of things, and of course, the reward of seeing it all come together on fight night."
After speaking with Jen I then approached several fighters, fans, coaches, and partners to help express their thoughts on USKA's goodbye.
Gary Grant Jr –  "I have made a lot of great friends in the fight business. None greater then Irv Althouse."
Bill Algeo – "I'm sad to hear about the closing of the USKA organization. I've fought Muay Thai for them and really appreciated how to they took care of the their fighters/coaches like family. They made a huge impact on the Muay Thai community and will be deeply missed."
Mark Krumrine Jr. – "Favorite moment…. Getting done having a war with Brad mountain and the first person to meet me after the fight was Irv with a hug thanking me for the fight we put on. And that's basically how he treated the fighters. Like family and because he cared about us all so much."
Zak Kelly – "Irv is a great guy who always puts the fighters first. I've fought for him close to a dozen times and have my students and teammates fights for him many times as well. I'm always grateful for the opportunities the USKA team has given myself and my team."
Adam Crist – "USKA held some of the best fights I'll forever cherish in my heart as a regional fight journalist. I fought for USKA in 2009 and have always had nothing but respect and admiration for my man and homegirl, Jen! They've always been top notch people to work with and I wish them both the best of luck in all their future endeavors! Killer job guys!"
Rami Ibrahim – "This news makes me happy, and sad at the same time.
"It makes me happy because I know that you always did it your way, on your terms, and most importantly did what nobody did in the state of Pennsylvania and for USA.
I'm sad because the sport community is losing you, both Irv and Jen. What you did for fighter's, and their trainers is hard to come across. Most promoters are known to treat fighters like a piece of meat. But not you. You always went out of your way to make them feel at home, even if they were the out of town fighter.
"What you did for my opponents the last couple of fights, bringing them from overseas, making sure they have someone to take them out to show them around, pick them up and drive them from place to place, to even pay the person who took them out a week's pay, none I know do that. That is why I am sad, because the sport is losing a person who brought happiness to peoples lives, a person who went out their way to give people opportunities in life.
"I for one, will never forget what you did for me. When other promoters tried to silence me, you gave me a platform to speak. When other promoters tried to hold me back, you pushed me and allowed me to achieve the best in this sport, allowed me to make history time after time, allowed me to become the only American fighter to win and become the unified Muay Thai champion of the world. That is why I promised you that I will make sure to bring the name USKA all across the world. I am so grateful to have been able to bring your name to be promoted in the Middle East and all around the world.
"As this door closes, God willing better door(S) open for you. Forever, I love you.
"The Son Of Palestine"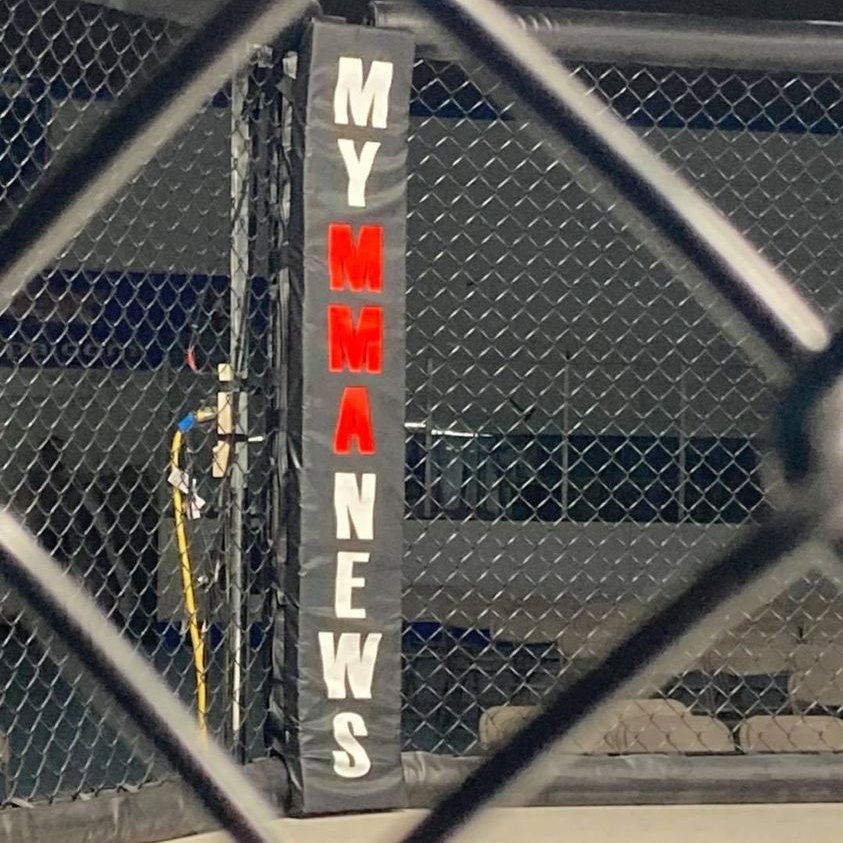 MyMMANews.com – We cover everything from MMA, BJJ, Bare Knuckle, Wrestling, Boxing, Kickboxing, and Judo
News, Opinions, Videos, Radio Shows, Photos and more.