ACC 17 Veteran's Day fight – Checkmark on bucket list for U.S. Army Veteran Manny Martinez
When U.S. Army Veteran Manny Martinez steps into the cage for the very first time on November 11 it will be a dream come true. Not only will Martinez be fighting on Veterans Day, but he will be crossing off an item on his bucket list after chasing a dream for the better part of a decade. Training at Mantra MMA in Woodhaven, Ozone Park New York, Martinez will enter the Aggressive Combat Championships (ACC) cage for a kickboxing fight against Mark Ayres. The fight will take place at a catchweight of 190 pounds.
Martinez enlisted in May 2001 prior to the attacks on the United States on September 11, 2001. During his four-year enlistment the Specialist deployed to Kuwait and Iraq before completing his service in June 2005.
"I've been around martial arts for a long time. I have a Goju Karate background, Judo, and some jiu-jitsu. When I was 18 I decided to join the military. Then while in the military all they had was Tae Kwon Do so I stopped training completely."
"When I got out of the military, I started training again. Then I decided to start my own clothing company to be around the MMA environment."
Martinez founded Sadistic Athletics, a brand that was often displayed and featured at ACC events in New York.
"I've been trying to do this basically my whole entire life. Just because of timing and fighters backing out and stuff it didn't work out. In 2008 I tried to do an underground show and the fighter backed out. I love being around the sport of MMA. I began sponsoring fighters all over the country and one day I was like 'You know what? I gotta give this a try again. I'm getting older. I want to get that feeling out that I've been wanting to experience my whole life."
Is this a once and done type thing or are you looking to compete more often?
"This is a bucket list type thing. I wanna do it. I want to have fun doing it. I wanted to have that feeling that every fighter has. I was part of the movement to help legalize MMA in New York. Maybe I won't like it, and that will be it."
The MMA Bill of course was passed in New York in 2016. Martinez played a vital role in lobbying to help legislation pass that would regulate the sport of mixed martial arts in the Empire State.
"I was asked to speak about it. I was fighting for New York. I would go to these rallies and be supportive, talking about financial aspects and how New York fighters had to travel out of state to take a fight. I was excited when it finally passed. I was happy. It made my day. You don't have to worry about sitting in traffic for six-hours to get in and out of state now if you are a fighter. You can fight right here."
What do you know about your opponent?
"All I know about him is that he is training really hard because he believes I'm part of some underground combat league.
"Hey, if that's true, good for him. Apparently he thinks I'm part of some underground league. I sponsored an event and I did some refereeing and judging."
Manny Martinez fights for Puerto Rico
Born in New York and raised in Puerto Rico, Martinez has families members who have lost their homes in the wake of Hurricane Irma and Hurricane Maria.
"People there need gas and water. Everybody is fighting for gas and water."
When Martinez enters the cage next month he will have his family and friends on his mind. He has been a strong advocate for getting support and relief to the country he loves.
Watch Manny Martinez take on Mark Ayres at the Westchester County Center located at 198 Central Ave., White Plains, New York.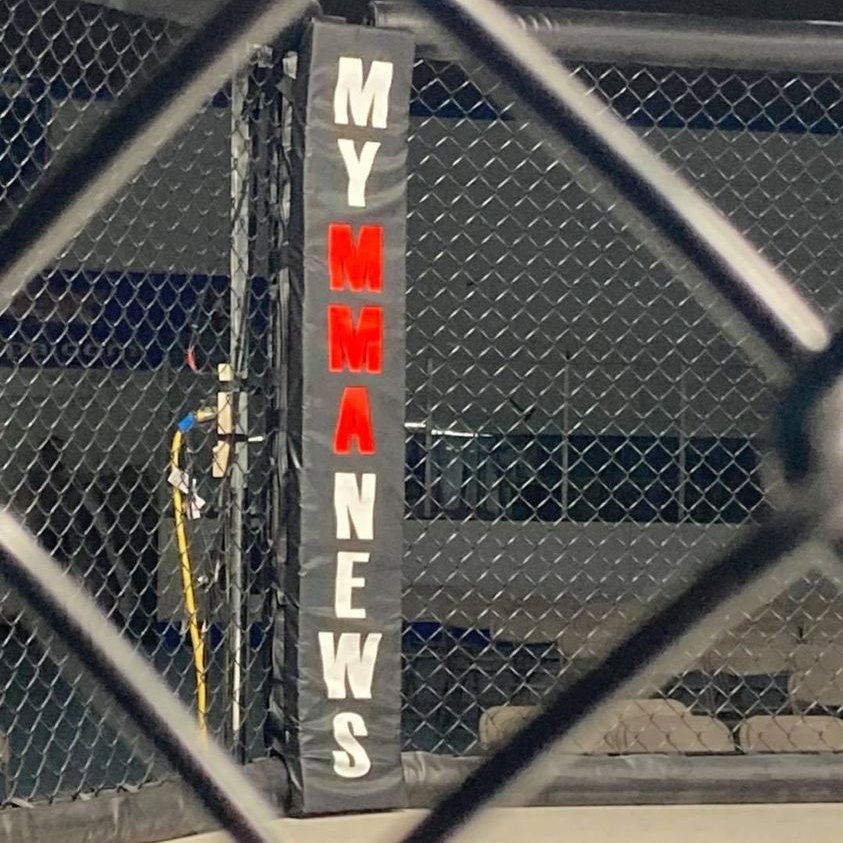 MyMMANews.com – We cover everything from MMA, BJJ, Bare Knuckle, Wrestling, Boxing, Kickboxing, and Judo
News, Opinions, Videos, Radio Shows, Photos and more.