Matt Hamill's advice does not fall upon deaf ears; offers guidance at MMA Outreach
Matt Hamill's advice does not fall upon deaf ears; offers guidance at MMA Outreach
Matt "the Hammer" Hamill, along with MMA Signatures (mmasignaturesusa.com) held a two-hour seminar this weekend at the Slatebelt Nazareth Baptist Church in Wind Gap, Pa.
The seminar was part of an MMA Outreach program started by Louis Tita who also trains mixed martial arts at the nearby Combative Arts Institute in Forks Township, Pa.
Video of one of the submission holds Hammer taught the students below:
Hamill is an American mixed martial artist and wrestler currently under contract with the World Series of Fighting (WSOF).
Hamill, was born deaf and through the help of his grandfather he found wrestling at an early age. It helped him cope with his disability and learn to manage the stress and hardships that it put on him as a youngster growing up.
He told the students at the seminar to "never give up" and to "find something they have a passion for and use it as motivation."
He is a three-time NCAA Division III National Champion in wrestling while attending the Rochester Institute of Technology. Hamill also has a silver medal in Greco-Roman Wrestling and a gold medal in Freestyle Wrestling from the 2001 Summer Deaflympics.
Hamill found his way into mixed martial arts and made it on the hit reality television series the Ultimate Fighter where he was coached by UFC Hall of Famer, Tito Ortiz. Hamill made it into the UFC where he became the only man to hold a victory over the current UFC Light Heavyweight Champion and #1 pound-for-pound fighter in the world, Jon Jones, albeit by disqualification for Jones' use of illegal elbows.
Hamill would go on to defeat his Ultimate Fighter coach, Tito Ortiz in October 2010.  His last fight was against Thiago Silva in October 2013 where he dropped a unanimous decision.
Hamill now has an opportunity to possibly avenge that loss to Silva as the two are on opposite sides of a four-man bracket to determine who will become the next WSOF light heavyweight champion.  The tournament begins in March.
More about MMA Outreach
The program is held Tuesday nights from 7-8 p.m. at the church with a cost of $10 per person per month. $20 for 2 or more in the same family. The money is used to cover insurance costs and other costs of doing the class.
What is an outreach?
Simply put, it is an action by a person or group of people that provide services or activities to local communities or people who might not otherwise have access to those opportunities due to transportation, finances, or other situations.
Purpose of the MMA Outreach Program:
To provide a beneficial program for health and self defense with the higher objective to glorify God through fellowship with those in the church, and outreach to those outside of the church.
If you would like to learn more about the Ministry Outreach program visit facebook.com/mmaministry or join them Tuesday nights from 7 – 8:15 p.m. for an MMA Outreach class.  Email:  mmaoutreach@gmail.com
Over the weekend Hamill also did an appearance at the Trackside Bar and Grill in East Stroudsburg, Pa, where he watched UFC Stockholm and took photos and signed autgraphs with fans.
He also made an appearance at O'Leary's Pub in Scranton, Pa.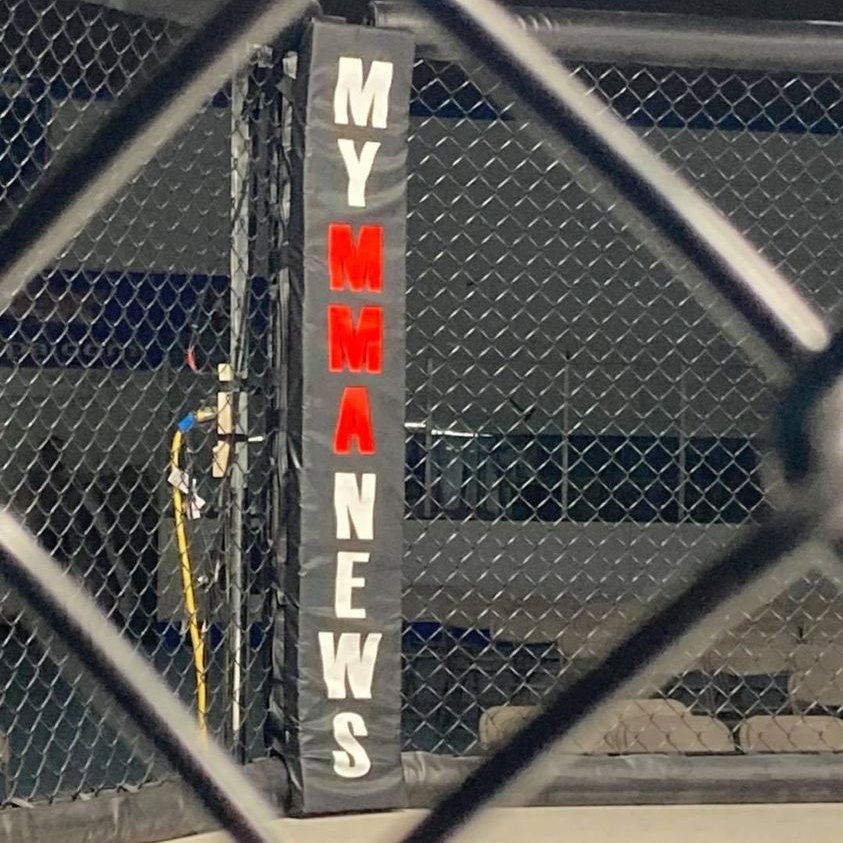 MyMMANews.com – We cover everything from MMA, BJJ, Bare Knuckle, Wrestling, Boxing, Kickboxing, and Judo
News, Opinions, Videos, Radio Shows, Photos and more.