Pillow Fight Championship 3: Pound Down – LIVE STREAM
FITE, the premier global streaming platform for sports and entertainment, in concert with FightPFC, the first Professional Pillow Fight Championship League, announced the card for the promotion's first-ever live show, PFC3: Pound Down from Miami on January 29, 2022. The show will be available on live streaming global pay per view, exclusively on FITE mobile/OTT/ Smart TV apps/partners and online at FITE.TV. Order and watch below for $12.99. The event starts at 9pm ET.
PFC events consist of 8 man and 4 woman brackets and feature fighters from a wide variety of backgrounds fighting with UFC, Jungle Fight, Legacy Fighting Alliance, in overseas military deployments and even in reality show sets and corporate boardrooms. One, Marcus Brimage, even scrapped with Conor McGregor. No matter where they come from PFC3: Pound Down is going to be the fight of their dreams.
WOMEN
Kendahl Voekler
Kendahl Voekler is a Boca Raton-native and by day works a highly successful asset manager and holds an MBA. However, she is also a bikini model, reality star and a multi-faceted athlete. Kendahl is a former NCAA Division I athlete and holds a Kun Tao Green Belt and Brazilian Jiu-Jitsu 3 Stripe White Belt.
Meriah Hall
Hailing from Delray Beach, Florida and currently the only undefeated professional pillow fighter in PFC, Meriah "The Shuttle Launcher" Hal has no previous combat sports experience and is a single mom managing an AirBnB property and running a successful pedicab business.
Claire Lawson
Claire Lawson is a West Palm Beach, Florida-native who has previously competed in PFC. Although she has no recent combat sports training, Lawson is a former collegiate wrestler and cut her teeth growing up with four brothers.
Jayana Hill-Tunstall
Originally from Salem, NJ, Jayana Hull-Tunstall is a natural athlete having competed in boxing, wrestling and an accomplished high school basketball player. The oldest of 13 children, Hill-Tunstall was the only one of her siblings to join the military, serving in the United States Marine Corps. She is currently serving his final months of enlistment and is ready to begin her new life, starting with competing in PFC.
MEN
Terrell "TJ" Jenkins
Originally from New York City, Terrell "TJ" Jenkins now resides in South Florida. A fitness enthusiast always striving to improve himself, TJ has no formal combat sports training and operates a successful car and boat detailing business.
Vince Edme
United States Marines Corp Sergeant Vince Edme is a proud native of Baltimore, Maryland and the son of first-generation Haitian immigrants. Edme is an active duty Marine and currently a recruiter at the Delray Beach recruitment office.
Markus Perez
Markus Perez is a Brazilian martial artist who has competed in UFC, Jungle Fight and Legacy Fighting Alliance. Not satisfied with a typical day job, Perez used his training in Muay Thai and Brazilian Jiu-Jitsu to pursue combat sports full-time, eventually joining PFC because he enjoyed the thrill of fighting without the risk of serious injury.
Reggie Newsome
Reggie Newsome is a United States Army Veteran who loves to fight and compete. Hailing from Taramac, Florida, Newsome is trained in wrestling and MMA and possesses an intense and larger-than-life personality that is set loose inside the PFC ring.
Marcus Brimage
Marcus Brimage has extensive MMA experience including time spent in UFC. During his UFC tenure, Brimage appeared on The Ultimate Fighter and eventually faced the likes of Conor McGregor. In addition to his MMA training, Brimage is also a yoga instructor in Pompano Beach, Florida.
Woodley Francois
Woodley Francois is a boxing instructor from Boynton Beach, Florida. He is passionate about teaching people – especially kids – to defend themselves and makes that a primary focus of his boxing instruction. He has competed in two previous PFC events.
Phillip Auginbaugh
Delray Beach, Florida-native Phillip Auginbaugh grew up struggling with weight and a strict religious upbringing. However, after moving to Florida, Auginbaugh shifted his course to become a Certified Veterinarian's Nurse, he began to train extensively in boxing and joined PFC for the athletic competition.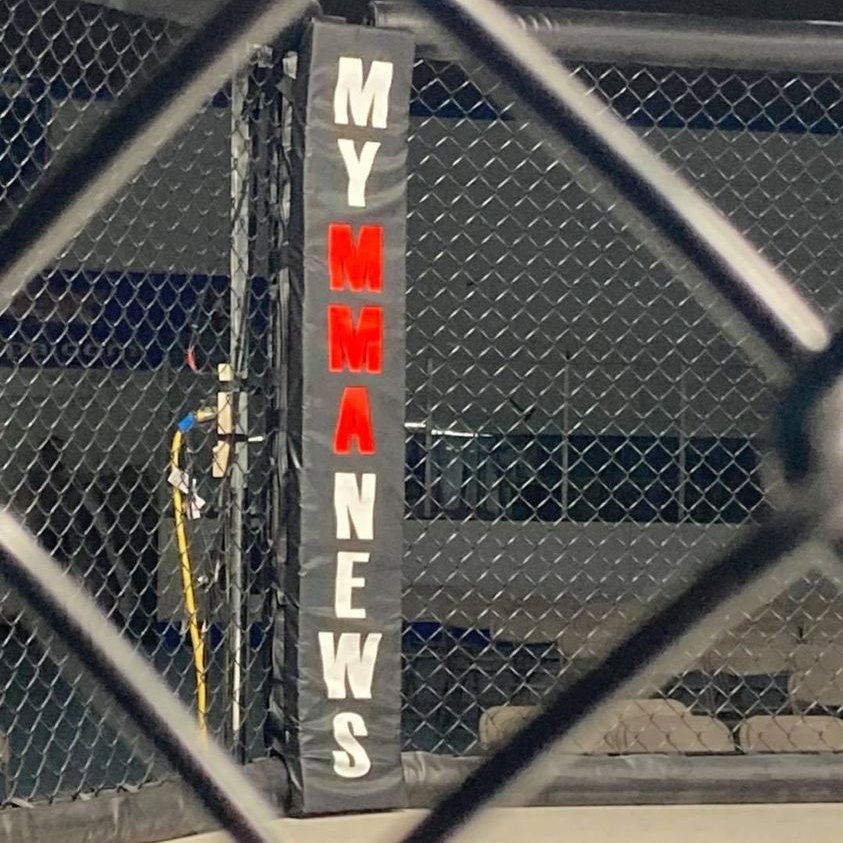 MyMMANews.com – We cover everything from MMA, BJJ, Bare Knuckle, Wrestling, Boxing, Kickboxing, and Judo
News, Opinions, Videos, Radio Shows, Photos and more.