Report: Fedor to make $2.5 million in return to MMA New Year's Eve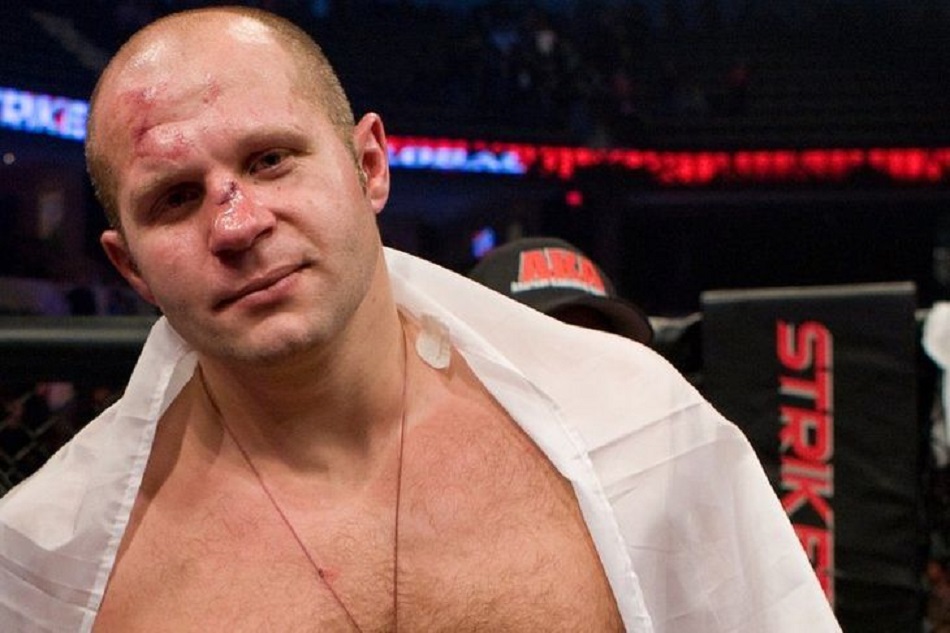 The big news last weekend at Bellator 142: Dynamite 1 was that Fedor Emelianenko was returning to Japan to fight on New Year's Eve.  The whole world knew he was coming back, however nobody was certain where the former heavyweight kingpin would land.
Fedor would align with former Pride FC boss, Nobuyuki Sakakibara and announced that he would fight New Year's Eve just as he has done many times before.  Many speculated that he would finally be signed to the UFC but according to a report by Dave Meltzer, Fedor has 2.5 million reasons not to sign with the UFC.  Meltzer's report below:
"Japanese news sources have reported the show being held at the Saitama Super Arena, which makes sense. They've also reported that Emelianenko will earn $2.5 million guaranteed for the show, which tells you why he didn't sign the UFC, since it's guaranteed and most likely he'll face a lesser opponent than he would in UFC. UFC had been negotiating with him and it did seem they were close. UFC sources said they were under the impression Emelianenko signed a two-fight deal with Sakakibara's group. It is believed the show is being financed by an oil-rich foreign investor who already has a stake in the MMA business. Whether he's agreed to invest for one show, or a regular promotion, is unknown."
No opponent has been named as of yet but it is more than likely nobody on the level that he would have faced if he had signed to the UFC, and he is certainly making more money than if he signed under the Zuffa banner.
Founder of MyMMANews.com
– After writing for Ultimate MMA magazine and serving as the editor for U.S. Combat Sports, both of which went on hiatus, I decided to venture out on my own and enlist a staff of writers and photographers that could help me achieve my goal of telling stories that would otherwise go untold. We pride ourselves in taking a deeper look into the fighter, and understanding what makes them tick.
– #1 Dad, Marine Corps Veteran, 80's and 90's Pro Wrestling Fan, MMA Commentator, Beer Lover, and avid movie watcher. Seriously….. I watch a lot of movies.