Ronda Rousey fears high-definition camel toe
Ronda Rousey camel toe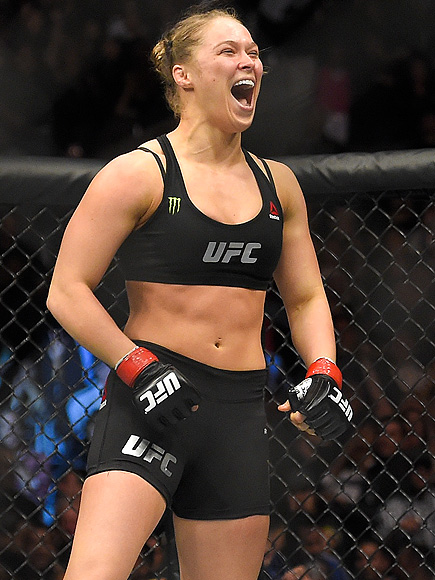 If you have ever witnessed a Ronda Rousey fight you notice that every time after the contest ends she immediately jumps up and adjust her shorts.  Now in an interview with Rolling Stone magazine, the UFC women's bantamweight champion explains why.
It has to do with a certain wardrobe malfunction often referred to as "camel toe," a slang term that refers to the outline of a woman's labia majora, as seen through tightly fitting clothes. Due to a combination of anatomical factors and the tightness of the fabric covering it, the crotch and mons pubis may take on a resemblance to the forefoot of a camel.

Below is the excerpt from

Rolling

Stone

:
Zipping along the highway in her messy white Range Rover toward her gym today, the hard-case Rousey is not exactly the one on display. She's laughing loudly and talking about her 2013 fight with Liz Carmouche and how at one point, her bra nearly got tugged aside. "I have a weigh-in bra that's smaller and lighter and I'm a girl, so it's cuter, too, and I wanna look cute," she says. "But on fight night, who cares about looking cute? It needs to be effective, only on that particular fight night, I didn't have an effective bra. I just had two cute bras, so I had to wear one of them." She laughs again, thinking about what could have happened had some quick rearranging during the fight gone wrong. "At one point, I was perilously close to showing everyone my nipples, so the second I got her off my back, my mind shifted to 'Cover yourself up, girl!' And when Liz saw that, she kicked me right in the chest. Which she was entirely right to do. I would have done it if I was her."

And then there are the shorts the girls wear, just the way they ride up. "The first Miesha fight, she got her hooks in from behind, and I was like, 'Oh, I can get out of here easy.' But if I did, I would flash everyone, so I had to figure out a way to pull her feet out where my business was facing down, not facing the world." She giggles. "And then I have a phobia about camel toe. I swear to God, every time after I win, even before I take my mouth guard out, I pull my shorts down, and it's because I have a phobia of high-def camel toe, people zooming in on the Internet and everything. It's always, first thing, fix the camel toe!"

Such problems. The guys don't have such problems. Good thing Rousey says Reebok is working with her on an anti-camel-toe design.

Regarding makeup, there's a number of reasons why she doesn't wear it. Firstly, her mom never wore it, and until recently, what with her media appearances and all, she thought it was stupid too. Also, she says, "I don't feel the need to be the hot chick every second of the day." And finally, she says, "I like to be able to surprise people when I turn it on. I want it to be like the movie She's All That, when they unveil her. I mean, if you try all the time, there's no unveiling: The veil has already dropped, and that's who the fuck you are, and I still want the veil." She pauses, gooses the gas, switches lanes with hardly a look. "And, you know, being hard to figure out helps keep people interested."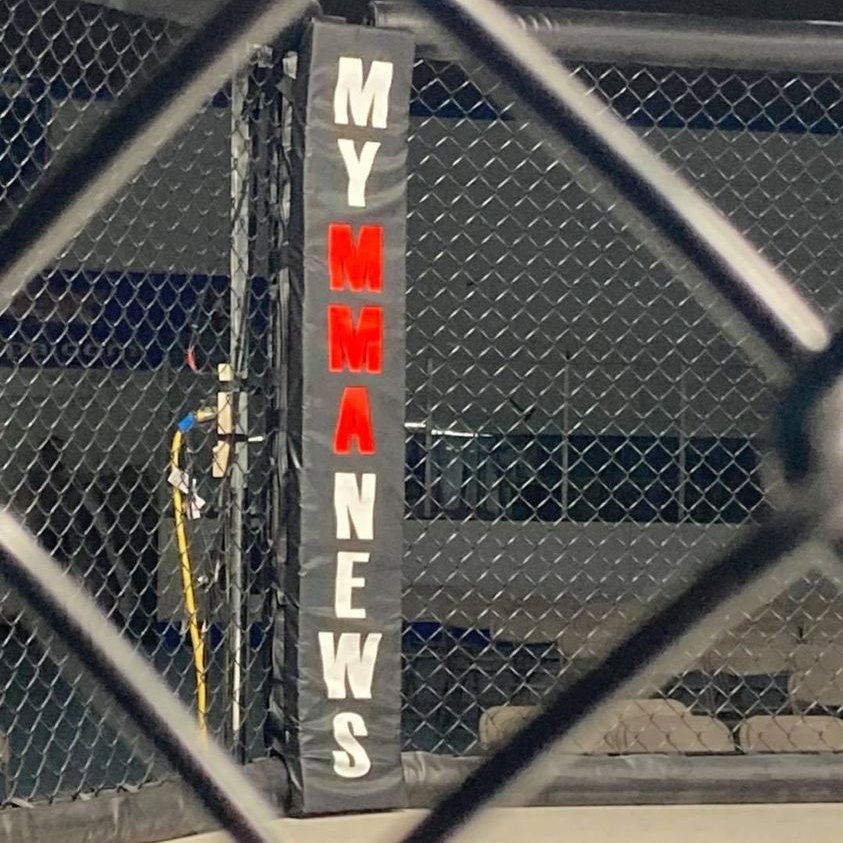 MyMMANews.com – We cover everything from MMA, BJJ, Bare Knuckle, Wrestling, Boxing, Kickboxing, and Judo
News, Opinions, Videos, Radio Shows, Photos and more.