As long as man has enjoyed combat, he has enjoyed beer.  While there is no factual evidence that a wise old man named Benjamin Franklin once said, "Beer is proof that God loves us and wants us to be happy," it sure does sound good and it sounds like gospel to me.
Of course if you are drinking an alcoholic beverage (namely a beer because that is what this article is about), you should be of legal drinking age, 21 in the United States, and drink responsibly.  Please do not drink and drive.
With that being said, we polled several hundred fight fans both through social media and at live events and here is the list of their top five favorite beers to drink while watching mixed martial arts and boxing.
There were so many varying answers that it was really hard to narrow down, but what we did notice is that the higher end craft and IPA brews did get votes but not as many as the lower priced lighter beers that you often find at your local watering holes.  While I do not necessarily agree with the list and or the order of ranking (because I am a craft beer fan), I've never been one to turn down a brew, especially while watching the fights.
Note:  Author's favorite beer was not included in the Top 5 list.  Can be found at bottom of article along with a video of UFC lightweight Jim Miller's favorite beers and a bit about his beer brewing process.
1. Bud Light
It should come as no surprise that Bud Light is at the top of the list.  If you visit their website it says right off the bat "The World's Favorite Light Beer."  At 4.2 percent alcohol by volume, and 110 calories per 12 oz. can, the beer is light, refreshing, and not very filling.  Bud Light can be seen and found nearly everywhere.  From television commercials, especially during the Super Bowl, to magazines, billboards, online advertisements, and more, Bud Light has a presence.  I attend a lot of live mixed martial arts events, and if beer is for sale at those events, Bud Light is there.  Bud Light is the official beer of the National Football League (NFL) and the Ultimate Fighting Championship (UFC).  When it comes to sports, those are two of the biggest brands there are, the NFL and the UFC.  When you talk football, everyone thinks NFL.  When you think mixed martial arts, the UFC is at the top of pecking order.  When fans are watching football or MMA and drinking beer, chances are pretty good that the beer might be a Bud Light.
2. Budweiser
Not too far behind Bud Light is the parent company, Budweiser.  There is no question that aside from Ronda Rousey, Conor McGregor is easily the most popular fighter of all time.  Not long ago McGregor appeared in a commercial for Budweiser which aired strictly in the United Kingdom.
Budweiser is an American-style pale lager produced by American brewer Anheuser-Busch, which is a part of multinational corporation Anheuser–Busch InBev.
Introduced in 1876 by Carl Conrad & Co. of St. Louis, Missouri, it has grown to become one of the highest selling beers in the United States, and is available in over 80 markets worldwide—though, due to a trademark dispute, does not necessarily do so under the Budweiser name.
It is made with up to 30% rice in addition to hops and barley malt.
Produced in various breweries around the world, Budweiser is a filtered beer available in draft and packaged forms.
Budweiser comes in at 5 percent alcohol by volume and it's slogan is "King of Beers."
3. Coors Light
At 4.2 percent alcohol by volume, Coors has the same alcohol content as Bud Light. The beer has a "Cold Certified" label which turns the mountains on the label from white to blue when the beer's temperature is lowered to 39 degrees.
Coors Light advertisings highlight the quality of the beer as the most refreshing place on earth. Additionally, Coors Light ads are designed to target young demographics. The stories behind the ads seek to capture the attention of young people, situating them in cool places they would like to be.
In 2008, Coors Light became known as the "Official Beer of NASCAR", succeeding Budweiser.
Coors is not necessarily my first beer of choice when watching the fights but I am good friends with a fight promoter who swears by the stuff and obviously if it made the list, fans are out there.
4. Corona Extra
The Corona brand is one of the top-selling beers worldwide. Outside Mexico, Corona is commonly served with a wedge of lime or lemon in the neck of the bottle to add tartness and flavor.
In the United States, Corona Extra is the top selling imported beer.
Corona is a pilsner-style lager with a golden hue that was first brewed in Mexico in 1925. It consists of 4.5 percent alcohol by volume.
Corona has been more commonly associated with boxing than it has been with mixed martial arts at least as far as promotion and sponsorship goes.
"Corona is the #1 brand associated with boxing and our consumers have such a passion for the sport," said John Alvarado, Vice President, Brand Marketing – Corona Extra.
5. Miller Light
Miller Lite is a 4.2% abv pale lager light beer brand sold by MillerCoors of Milwaukee, Wisconsin.
Miller Lite won the World Beer Cup's gold medal for Best American-Style Light Lager in 1996, 1998, 2012, 2013, and 2016.
If I personally had to pick one of the beers on this list of five to drink, Miller would probably be my first choice.  But don't take my word for it, take Chuck Liddell's.
Author's Favorite Beer to Drink While Watching the Fight
Founder's – All Day IPA
The beer you've been waiting for. Keeps your taste satisfied while keeping your senses sharp. An all-day IPA naturally brewed with a complex array of malts, grains and hops. Balanced for optimal aromatics and a clean finish. The perfect reward for an honest day's work and the ultimate companion to celebrate life's simple pleasures.
If you are not a fan of IPAs in general, do not let your preconceived opinion fool you. All Day IPA goes down smooth, like a light lager or a pilsner. It has a 4.7 percent alcohol by volume and is one of the few varieties are available in a 15-pack instead of your traditional 12, 24, or 30 packs.
I was initially turned onto Founder's All Day IPA by UFC lightweight Jim Miller.  Miller and brother Dan brew their own beer, see video below.  While speaking with them about their brewing habits Jim mentioned that All Day IPA was one of his favorites, so naturally I had to give it a try.  I've been hooked ever since.
Drink Socially
Untappd is a geosocial networking service and mobile phone application that allows its users to check into beers as they drink them, and share these check-ins and their locations with their friends. Untappd includes a functionality that allows users to rate the beer they are consuming, earn badges, share pictures of their beers, review tap lists from nearby venues, see what beers their friends are drinking, and suggests similar beverages.
Search for and add me on Untappd by looking up my username:
kowalew
Download Untappd on Google Play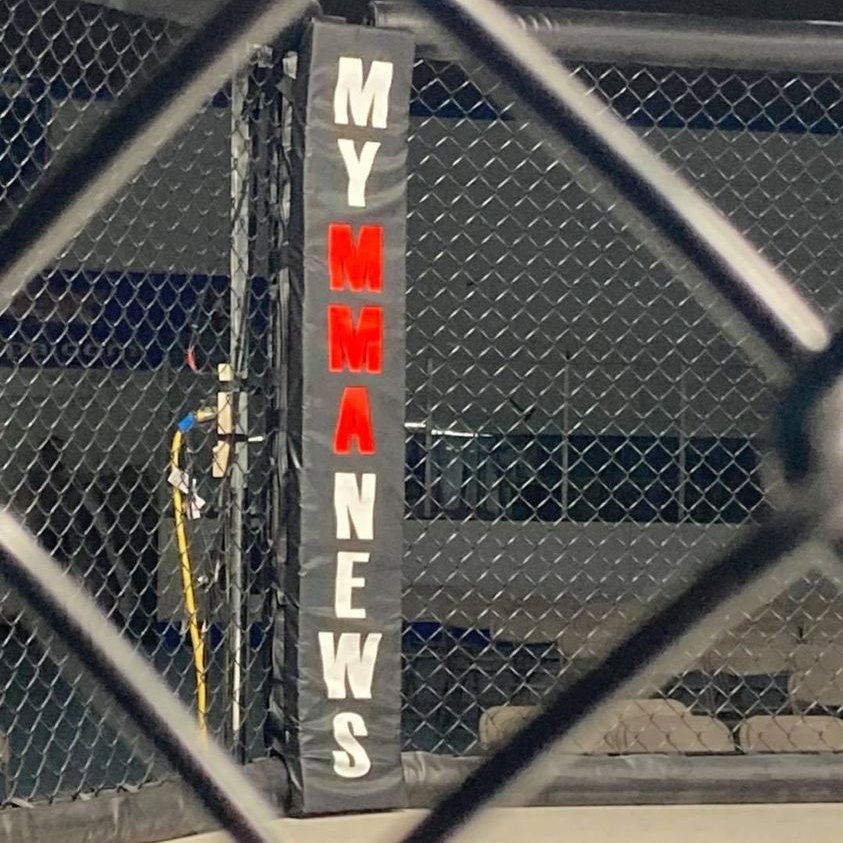 MyMMANews.com – We cover everything from MMA, BJJ, Bare Knuckle, Wrestling, Boxing, Kickboxing, and Judo
News, Opinions, Videos, Radio Shows, Photos and more.