With his impressive second-round knockout victory over Gegard Mousasi at UFC Fight Night Japan: Barnett vs Nelson, this past Saturday night, Uriah Hall has officially broke into the UFC middleweight rankings.
Hall, who was not ranked in the top 15 prior to the fight now sits comfortably at the number ten spot while Mousasi who was the number six seeded 185-pounder on the roster drops two spots to number eight.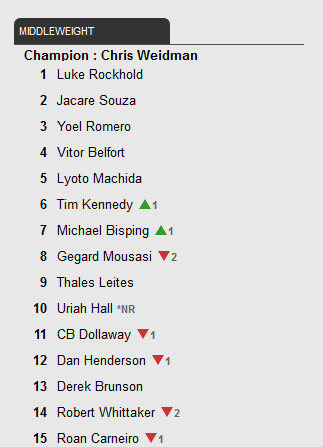 In the heavyweight division, the War Master, Josh Barnett climbs two spots to number six, while Big Country, Roy Nelson drops down to number twelve.  The two men fought a five-round affair with Barnett being declared the victor.