Vitaly Bigdash Talks Training With Fedor Emelianenko
Longtime ONE Championship veteran Vitaly Bigdash has a fight ahead of him on Friday that could cement his combat sports legacy.
The 37-year-old fighter will meet Aung La N Sang in a trilogy bout at lightweight at ONE: Full Circle on February 25 in Singapore.
The pair have fought each other twice now at middleweight with each coming away with a decision victory under their belts.
If Bigdash is looking to cement a legacy in Friday's fight, he has been taking all the right steps as he has been working with a man who knows a thing or two about leaving a lasting impression.
The former middleweight champion Bigdash has been working out with the greatest heavyweight fighter of all time, "The Last Emporer" Fedor Emelianenko, ahead of the contest.
In a recent interview with ONE officials, Bigdash talked about having the former PRIDE FC heavyweight champion prepare him for the contest.
Where are you now getting ready for the fight? What was your fight camp like? 
"I am now back in my hometown of Rostov, where the last stage of the fight preparation is taking place. On Saturday, I am going to fly to Singapore and I will be at my peak form. I'm close to my fighting weight already. At the moment, I am only doing drills and cardio, so I can stay at this ideal weight, all the main work has been done already."
View this post on Instagram
"The main part of my training camp was done with Fedor Emelianenko's team in Stary Oskol. I had great training partners – Anatoly Tokov from Moldavia and a lot of other guys. I had no problems with sparring partners during this camp. It is full of highly decorated guys with amazing skill sets and work ethics. This camp was very hard, everyone gave it their all! I got in shape. I've learned a lot, you will see. All that's left is to bring it all to the fight."
How different is Stary Oskol and Fedor Emelyanenko's team to train with compared to other camps where you prepared for your fights in the past? 
"The camp has a bit of a mysterious aura about it, people think it is quite hard to get there. I'd say, if you want to train with pros, of course you  must have some certain qualities and skills. Their gym is called Alexander Nevsky and it combines old-school ethics of hard work with new progressive methods of training and contemporary knowledge. In the past I trained a lot in big international camps, but I see high level fighters leaving them now and focusing on training in small groups of regular sparring partners and a couple of coaches. Big camp has an advantage of potentially many sparring partners, but I think disadvantages and risks outweigh the benefits. Among them is a high level of infections and injuries. With so many people to look after, coaches often miss vital moments when sparring goes wrong, people get injured. You don't need to build an army to get ready for a fight, you just need several trusted soldiers. Sometimes you just need one trusted sparring partner who will give you his heart and soul. I had to withdraw three times from my bouts because my immune system got racked, I got injured easily, picked up infections. From now on I prefer to train in small groups with trusted partners, who can help me grow."   
How did you get to train with Fedor and what did you feel when you finally met him? Was he an idol of yours when you two were growing up? 
"People tend to know each other in the MMA world. I knew guys from his camp and they invited me to train. When I saw Fedor for the first time there it was buzzing – he has been an authority in the world of martial arts since I was a kid, it was such an incredible feeling to be at his camp, to train with him, to learn from him."   
---
Earlier today, ONE frontman Chatri Sityodtong announced that fans in the U.S. will be able to watch Friday's event for FREE on both the ONE Super App and the ONE YouTube Channel.
ONE: FULL CIRCLE
Friday, 25 February 2022
MAIN CARD
ONE Middleweight World Championship
(C) Reinier de Ridder vs. Kiamrian Abbasov
Middleweight: 84.0 KG – 93.0 KG
ONE Light Heavyweight Kickboxing World Championship
(C) Roman Kryklia vs. Murat Aygun
Light Heavyweight: 93.1 KG – 102.1 KG
ONE Featherweight Muay Thai World Championship
(C) Petchmorakot Petchyindee vs. (1) Jamal Yusupov
Featherweight: 65.9 KG – 70.3 KG
Mixed Martial Arts
Aung La N Sang vs. Vitaly Bigdash
Middleweight: 84.0 KG – 93.0 KG
Kickboxing
Enriko Kehl vs. (5) Tayfun Ozcan
Featherweight: 65.9 KG – 70.3 KG
Mixed Martial Arts
(4) Fabricio Andrade vs. Jeremy Pacatiw
Bantamweight: 61.3 KG – 65.8 KG
LEAD CARD
Mixed Martial Arts
Leandro Ataides vs. David Branch
Middleweight: 84.0 KG – 93.0 KG
Kickboxing
Guto Inocente vs. Bruno Susano
Heavyweight: 102.2 KG – 120.2 KG
Mixed Martial Arts
Zebaztian Kadestam vs. Valmir Da Silva
Welterweight: 77.2 KG – 83.9 KG
Muay Thai
Chris Shaw vs. Vladimir Kuzmin
Bantamweight: 61.3 KG – 65.8 KG
Muay Thai
Diandra Martin vs. Smilla Sundell
Catchweight: 58.0 KG
Mixed Martial Arts
Yuri Simoes vs. Daniyal Zainalov
Middleweight: 84.0 KG – 93.0 KG
Kickboxing
Jiduo Yibu vs. Daniel Puertas
Flyweight: 56.8 KG – 61.2 KG
Mixed Martial Arts
Rahul Raju vs. Drex Zamboanga
Lightweight: 70.4 KG – 77.1 KG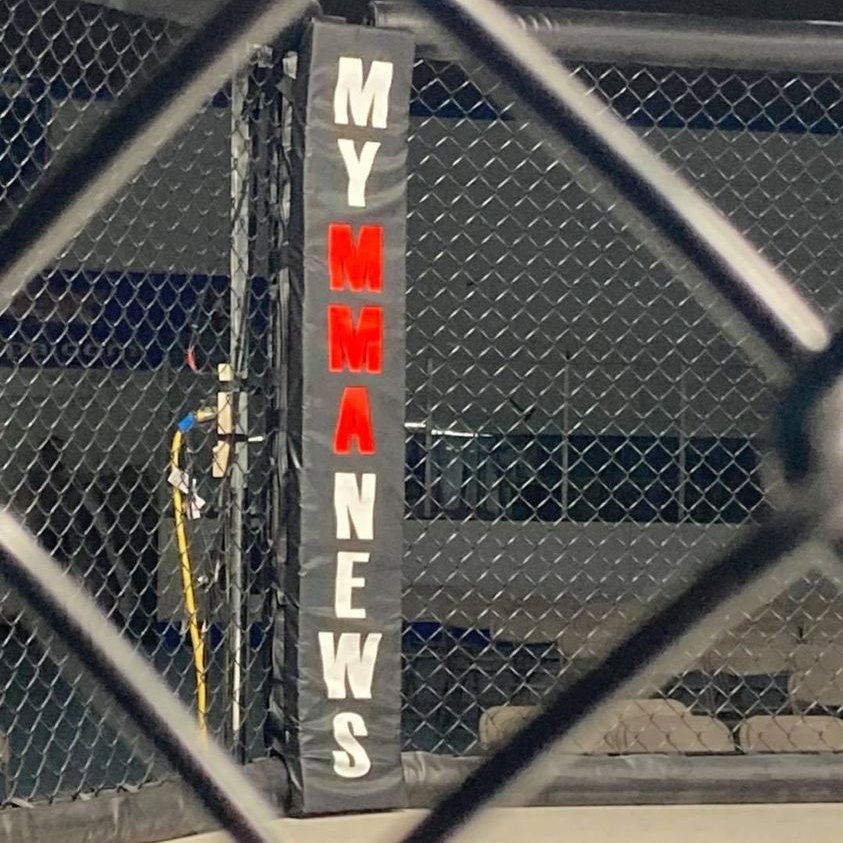 MyMMANews.com – We cover everything from MMA, BJJ, Bare Knuckle, Wrestling, Boxing, Kickboxing, and Judo
News, Opinions, Videos, Radio Shows, Photos and more.