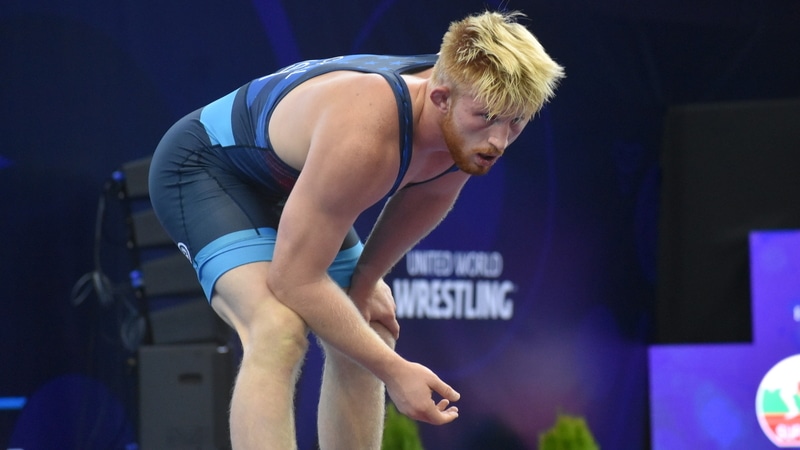 Who is Bo Nickal and why should MMA fans care?
With his first win on the Contender Series, there's been a lot of buzz surrounding Bo Nickal. For a fighter that's now only 2-0, there's an awful lot of talk surrounding Nickal had two spectacular finishes to start his career. So, let's take a few minutes and see some of Nickal's best accomplishments.
Bo Nickal and Wrestling
Bo Nickal comes out of Penn State, the premier powerhouse of NCAA wrestling. At Penn State he won three NCAA D1 National Championships. His freshman year was the only year he didn't and that year he came in second. In college, Nickal has beat names like Kollin Moore, Patrick Brucki, Max Dean, Gabe Dean, and many more. His total collegiate record was 135-5 and he went a perfect 30-0 in his senior year and 31-0 in his junior year. In 2019 he was the Hodge Trophy winner which signifies him as the best wrestler in the NCAA pound for pound.
Internationally, Nickal had some awesome success as well. While he hasn't had as much success as he did in college, Bo Nickal has nothing to hang his head about internationally. In 2019, he lost out the 92-kilogram spot to J'den Cox who would go on to win the World Championship that year. Later that year he defeated Batyrbek Tsakulov for the U23 World Championship. He was brilliant in that match winning by tech fall.
His last run at an Olympic team saw Nickal struggle against the top. Going for a spot at 86 kilograms, he had some good wins at the US Team Trials. He beat Alex Dieringer, Carter Starocci, Pat Downey, and Zahid Valencia on his way to the top. Unfortunately, he would fall to David Taylor who just so happened to go on and win gold in the Tokyo Olympics that year.
Why should we care?
So why should we care? We've seen "prodigies" like this before with Aaron Pico and more. What Bo Nickal has done different is show an aptitude to grow as a fighter, as much as one could expect from a 2-0 fighter, and still stay true to what he's good at.
Nickal is a phenomenal wrestler and, when he gets signed to the UFC, he will be among the best wrestlers in the promotion. What makes Nickal so special is how well he's picked up striking and how much pop he has in his hands.
Wrestlers are accustomed to drilling and that is a crucial element in learning a new craft: being able to drill basics and new techniques. Nickal has shown proper mechanics in his first fight, but his second fight showed that he's perfectly happy to do what he does best and wrestle. The double leg takedown on Zachary Borrego was picture perfect. He drove through his opponent and got the fight to the ground. Borrego did manage to get up and some of the ground and pound from Nickal wasn't the prettiest, but Nickal grabbed the head and snapped down Borrego again, showing a commitment to wrestling.
Once he got the choke set up, he went and executed. Nickal didn't go out and try to pound his opponent out. He went out there to win the match, and he did just that. While he's 0nly 2-0 and there is some time for him to decide to fall in love with his hands and give up his wrestling, a mistake, his fight on the Contender Series looked positive.
Bo Nickal is a middleweight, a division full of undersized strikers and old men. A young buck like Bo Nickal can have an immediate impact on the division. In fact, I would favor Nickal in a fight against Alex Pereira who is fighting for the title next November. Bo Nickal can come in and, if his career is managed right, can become champion.
Your friendly neighborhood fight fan. I watch way too many fights and my wife lets me know it.