Zedekiah Montanez – "The only competition is me waking up every morning, the man in the mirror"
Photos by William McKee
Zedekiah Montanez feels he was blessed with an opportunity when he walked into the 2300 Arena in Philadelphia, Pennsylvania last weekend.  The 26-year old professional mixed martial artist had his fight bumped up two spots to the headlining bout for Art of War Cage Fighting 10.
The card was to be headlined by a welterweight bout between Sharif Jones and Paul Sims, but when Jones failed to show up for weigh-ins the day prior, fans feared for the worst.  A light heavyweight bout between Lex Ludlow and Jon Tuxford Jr., was also removed from the card when Tuxford had trouble making the 206-pound limit.  As a result, that fight too was removed from the card.
Enter Zedekiah Montanez and Josh Trainor, two warriors who had no idea that they would be tasked with saving the fight card while doing their very best to enter the fans.
When I walked into the arena that night, I met with Montanez and said "this is your opportunity to shine."  He shook my hand, smiled, and said "yes, it is."
Several hours later both Montanez and Trainor would hit the cage to compete in the night's new main event.
96-seconds later, the fight was over and Montanez would have his hand raised in victory.  His striking, fluid, yet crisp, and accurate.  The crowd erupted in cheer and stood on their feet.  A star was born.
Now 2-0 as a pro, Montanez is ready for bigger and better things.  I caught up with him earlier today to discuss the hours leading up to the moment he would shine.
"I didn't plan to be the main event that day but I feel as though everything happens for a reason," Montanez said.  "When the opportunity came I was excited.  I was like 'damn, this is my time.' Sam Oropeza (coach, pro fighter) really believes in me.  I'm at a place in my life right now where I really believe in myself as well.  It played out well.  That was a perfect opportunity to show people that it was not hype and that I do belong in the main event, or with fighters that are high level."
MyMMANews – The fight was very short-lived.  Did you ever feel at any point that you were in trouble or did you right away from the first bell that you had him?
"No.  I respect everybody I fight against.  The guy (Trainor) had six pro fights, you have to respect that.  He's gone the distance as well.  I was confident.  I was actually surprised, I shut his game down.  I thought he was gonna try to come in and try to shoot.  He actually stood with me, and he was pressuring forward.  We didn't expect that.  I was confident that I had the superior striking.  After the left hook hit him the second time he seemed pretty wobbly.  I felt as though I was gonna get him out of there."
Last summer you competed for a startup organization called MMA Pro League.  It was Team Pennsylvania vs. Team New Jersey.  You picked up a win there.  What was that experience like and do you have any indication that another show is on the horizon? We haven't seen or heard anything from the promotion since that event.
"I'm not really sure.  I wish them the best.  I hope they could do it.  The experience was good.  They treated the fighters good with the food, and where we stayed.  It was beautiful.  I felt like 'damn, I made it.'  They hooked up everything up.  It was a cool experience to be in.  They treated us fairly."
You are 2-0 now as a pro.  What's next?
"Sammy and I, and my team, we have a lot on our plate, on the table now.  I'm looking to get in there as soon as possible.  I'm just ready to be myself, the best version of myself.  Like I said in the cage, I'm there physically in competition but the only competition is me waking up every morning, the man in the mirror.  That's what I go by now.  Before in the past, I was always mentally blocked.  Now I'm just always smiling and always trying to see the positive in every situation.  I'm glad to have mentors like Sammy and positive people around me to keep that energy going."
Speaking of Sammy.  I saw his post about him representing you.  How did that all come about?
"It came about organically bro.  I can't even…. me and Sammy knew each other for a while back.  We never really communicated.  It's funny because I used to wear his shirts and stuff.  But, I didn't really know who he was back then.  When I was like 13 (years old) I would be around him.  I used to know Joe (Pyfer) too.  I used to see them and be like 'damn, Sammy is everything I ever wanted in a coach and a mentor.'  He's been there, he knows how it is.  I reached out to him.  He accepted it and took me under his wing.  Even back then he always used to comment and my stuff and it used to make me feel better because this was around the time when he was in Bellator and I'm a young kid.  He was like 'kid, you're gonna be great, keep doing your thing.'  And now, look us.  He's representing me.  I don't think there are any coincidences in life.  Not at all."
You train at Balance Studios.  Is that the only place you are getting your workouts in at?
"No, I train at Balance and then I also started putting in some work at TKO Boxing in Cherry Hill, New Jersey.  They have the cage over there.  It's been relaxing for me.  It's good.  Team Balance is great for me.  I get my training in and I'm a free man.  I am with Team Balance but I go to TKO Boxing and work out over there.  It's like a home away from home.  I'm always driving to Jersey and the scenery is relaxing for my mental game.  It just makes me feel good, makes me go away, not down away, but focused.  Those are the two places I put in my work. I also put in work at my dad's house.  I have it set up for me to do my conditioning in the basement.  The basement is small but I always envisioned it being something big.  I always had a vision of opening my own gym in the future.
"A lot of people don't know I started amateur boxing and my first fight was when I was 13-years old.  My first fight was actually in the Golden Gloves.  There's stuff people don't know but I had a long journey.  A lot of punishment man.  What people see now is nothing close to what I had to suffer.  I took a lot of beatings.  It molded me.  They say you plant a seed and it grows.  Well, it's harvested and I'm growing.  I just want to be the best I can be."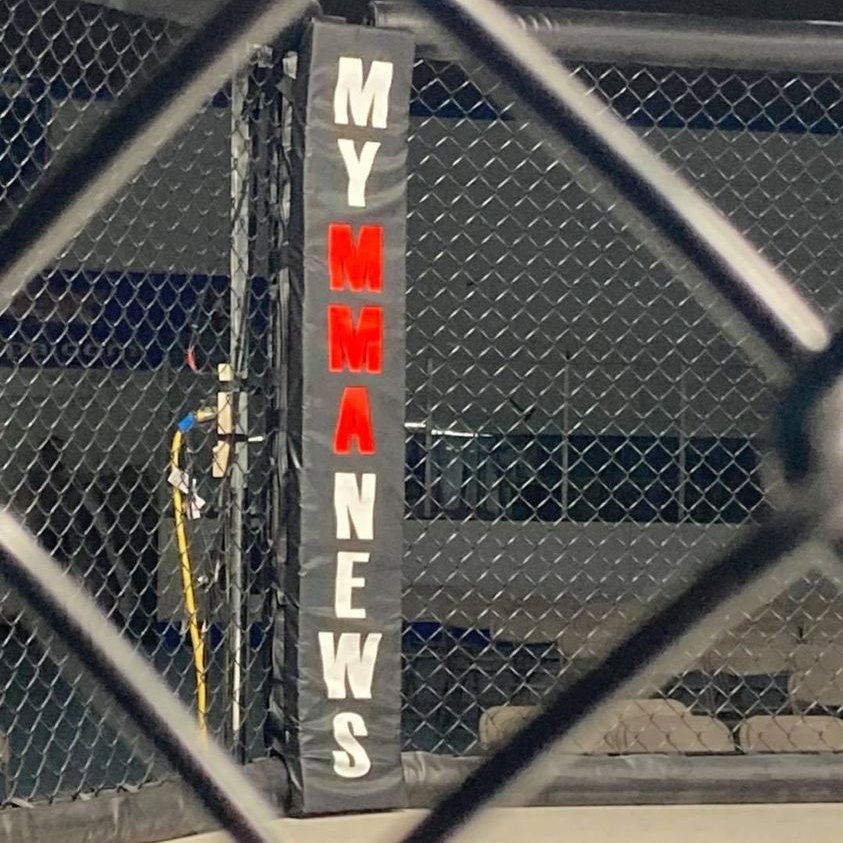 MyMMANews.com – We cover everything from MMA, BJJ, Bare Knuckle, Wrestling, Boxing, Kickboxing, and Judo
News, Opinions, Videos, Radio Shows, Photos and more.