Allee Stann – "I'm the Meathead, He (Brian) is the Jarhead."
After learning of the intense battle her younger brother, then Marine Corps First Lieutenant Brian Stann, was in engaged in near Karabilah, Iraq in 2005, Allee Stann realized it was time for a lifestyle change.
"I wanted to see if I was made of the same stuff he was. I wanted to test our genes," she said.
The change came in the form of an extreme life transformation. She lost nearly 50 pounds, began working out several times a day and applied herself to competing in bodybuilding competitions, something she never imagined herself doing.
Brian, who later left the Marine Corps at the rank of Captain, earned the Silver Star, the nation's third highest award for valor in combat after leading a unit of Marines who were ambushed while trying to secure a bridge during Operation Matador. Stann and his fellow Marines were able to hold out for six days while under heavy fire from the enemy. Not a single Marine life was lost, a credit to Stann's leadership and mental focus.
He later went on to become a professional mixed martial artist, earning the World Extreme Cagefighting (WEC) light heavyweight championship and later becoming one of the biggest stars in the UFC. He now serves as a commentator for the UFC during their FOX Sports events.
MyMMANews.com interviewed Brian last month just before Memorial Day and he had this to say about his sister's dedication.
"When my sister puts her mind to something, part of the difficult part for her is actually to turn it off…..when she decides to do something she's going to do it 100 percent. There's no other option for it."
"I remember last year I flew in to see her first competition, and I hadn't seen her, you know I live in Atlanta, she lives in Pennsylvania, and I hadn't paid attention to social media, I hadn't seen the update pictures and didn't realize the shape she was in and she looked phenomenal."
Listen to the full Brian Stann interview here
Allee recently competed in the Garden State National Physique Committee (NPC) competition, June 7, placing fifth in the Master's Figure division.
She competes in Figure open, novice and master's classes of women's bodybuilding.
"Judging is based on overall appearance of femininity and muscular appearance and posing."
Stann noted that it is a lot of work to get to that point where you have just moments to stand directly in front of the judges.
"You initially walk out and have moments to pose from three sides and hope that was a successful display of your body. Then you hope to get called back to center stage to line up with the competition and pose off. Here we do the mandatory poses side by side. We are compared and evaluated from four angles front, back and sides. It is here that all of your hard work is on display. How hard your muscles appear, how little fat is on the body and how well it is all being displayed. It's hard work flexing and posing under intense heat, pressure and not to mention hunger! But it all depends on what the judges are looking for, sometimes it's a softer look other times it's a more muscular look. And you never know who your competition is that day. So in the end it's about competing with yourself. Did you improve from your last competition? The trophy isn't the goal, it's the journey."
This former high school Biology teacher is now an independent distributor of Advocare, a premium health and wellness company that utilizes the direct selling model to provide supplements to help people look better, feel better have more energy and improve their finances.
Stann states that she takes supplements throughout the day to provide proper nutrition for muscle growth and recovery. A typical day would start with Catalyst, O2 Gold and VO2 Prime prio to morning cardio, Thermoplus and more Catalyst, a supply of branched chain amino acids, and prior to lifting in the afternoon she takes Muscle Strength, Mass Impact, and Arginine Extreme.
After a tough workout chocolate flavored Post Workout Recovery shakes are her favorite. Before bed it's another shake, Muscle Gain and some Night-Time Recovery. She prepares her meals for the entire week every Sunday, planning, cooking, and packing everything so that she can spend her weekdays in the gym.
"I'm in the best shape of my life thanks to my amazing trainer Bobby Cartalemi at Muscle Inc. in East Stroudsburg, PA. He has been a great mentor, and trainer. He has not only changed the way I lift and helped me to really focus on what's important. This is a lifestyle that very few can handle and most can't relate to. Having such a great relationship with a trainer is a huge key to any competitors success. He is a rare gem in the Poconos. Under guidance I've learned so much about nutrition and weight training. We have an ongoing joke that I have to now be limited to two questions a month. When I love something I want to know everything about it. So I ask a lot of questions and do a lot of research. This sport is complex and it will take me a lifetime of research to understand how my body works and adapts to the demands I place on it. Something I am committed to doing for as long as I physically can," Stann said.
During a competition prep season she works out twice a day doing cardio in the morning and evenings and lifting at night, most often for seven days a week.
Stann locks in her competition prep diet for 20 weeks out from a scheduled competition and admits that during that time span she may only have one or two good cheat meals. For the rest of the year she stays on the same diet at about an 85% level and reduces some of the cardio frequency. Off season training is just as important is not more important to be a serious competitor. Muscle is gained in the off season. Last year she was able to shed 23 pounds of fat and gained 15 pounds of lean muscle.
Being a teacher she needs to get to the gym at 5:30 a.m., workout, change, go to school, and then hit the gym right away after her work day is complete.
Somehow during her busy schedule Allee manages to work in the time to work as a personal trainer and nutrition coach as well. At any given time she may have seven to eight steady clients but has even seen numbers as high as 30.
She states that one client weighed in at 264 pounds in July of 2013 and wanted to lose weight because they could not fit in rides at the amusement park. This client went on to lose 89-inches and more than 89 pounds in just 10 months while working with Allee and using AdvoCare products.
QUICK FACTS
Favorite Workout: "Legs – Two times a week. Quads one day and hamstrings and glutes the other."
Favorite Workout Music/Songs – "My brother's walkout song from his days in the WEC, Disturbed. Also love Rage Against the Machine."
Weakness : "I need a bigger butt. (laughs) I need to add muscle to my quads and glutes."
Favorite Foods: Reese's Peanut Butter cups, sushi and hummus
Do you still watch MMA even after Brian has retired? "I do watch MMA. I try to keep up with it. Not as much as I used to unfortunately but I'm thrilled for Brian and his family."
You can contact Allee at allee302@gmail.com
And www.advocare.com/130715405
For information on Advocare and Allee Stann click here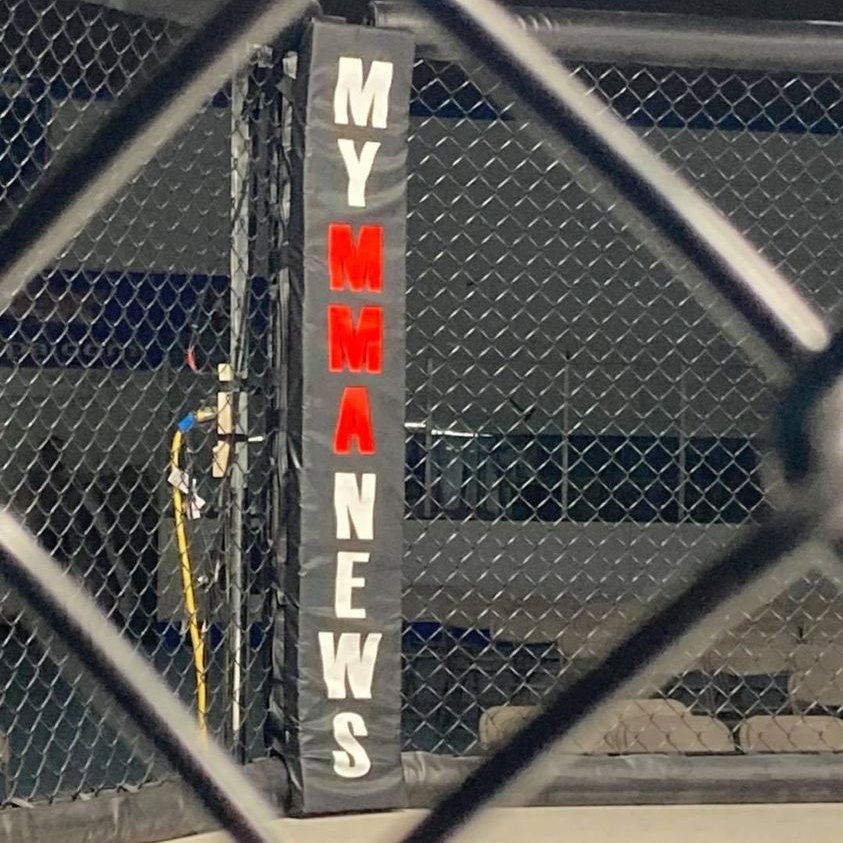 MyMMANews.com – We cover everything from MMA, BJJ, Bare Knuckle, Wrestling, Boxing, Kickboxing, and Judo
News, Opinions, Videos, Radio Shows, Photos and more.