What's on the minds of the stars of UFC Fight Night: Brunson vs Machida ?
Sao Paulo, Brazil – The Octagon® returns to Brazil for an astonishing 30th time in UFC history. UFC® FIGHT NIGHT: BRUNSON vs MACHIDA takes place this Saturday, October 28 at Ginásio do Ibirapuera in Sao Paulo, with the return of former light heavyweight champion and middleweight title challenger Lyoto Machida. "The Dragon" will face No. 7 middleweight contender Derek Brunson. Here is what the fighters and other stars had to say ahead of their bouts:
Derek Brunson:
• His expectations: "To arrive on Saturday and submit. I'm a first round guy. The perfect ending would be a victory in the first round. I see myself walking in the Octagon and waiting for my moment. I know everyone expects me to wrestle and for him to stay on his feet, but I feel comfortable in any area."
• On Lyoto's return: "I don't know how he is doing, I'm not sure. But I think of him as the Machida of always – fast and agile on his feet. I can't think about the last fights, in which his opponents were able to take him down with ease."
• On the Brazilian fans: "Many Brazilians texted me in social media saying they would like to watch me fight, so I believe that I will have some support. But I don't feel any pressure having the crowd against me. Once in the Octagon, it's me against him. The fans can't go in and help him. At least I think that's illegal."
Lyoto Machida:
• Return to the Octagon: "I waited a long time to get back to the Octagon, it's a moment I have been waiting for. I worked hard to get here and it's what I like to do. It's a dream come true to come back, I'm enjoying it all, from the little things – traveling, the media commitments, making weight, everything that is involved in fight week."
• Saturday's fight: "I had a great camp. Many people think that the time off will be a problem for me. But I don't see it that way. The time out helped me find different people and have a different outlook on everything. It was a maturing moment."
• On his opponent: "Brunson is a complete fighter, a guy who even though he is a wrestler, he is good in other disciplines, punching and kicking. But I think he will use his strength with is grappling and clinching."
• Fighting in home country: "It's a unique opportunity for me. I am coming back, in my country, with the crowd on my side, everyone helping me. It's a different environment. I am very happy."
Demian Maia:
• São Paulo: "It's special. I didn't get this opportunity many times in my career. I only fought in the city of Sao Paulo once and I would like to experience that more."
• Fighting after title shot: "My last three fights were very close. That is tiring, but at the same time it gives a good competitive pace. If you can use that in your favor, it can be advantageous. I accepted this fight for many reasons. The main one is to get back to winning, which is something I can't control, but I can only get back if I try."
• Colby Covington and his trash talk: "I think he is going down the same path that everyone thinks is right nowadays, which is to be controversial as the only way to promote a fight. As a fighter, he is a great athlete, wrestler and, as with any UFC Top 10 fighter, he is a very tough guy. I think it will be an intense fight, because he is a very aggressive guy as I am, within my style."
Colby Covington:
• On fighting in Brazil: "I don't want to fight here, but it was the only way to face Demian. Fighting in his home, in front of his fans. I know how Brazilians are and I hope they are very loud. But after the fight, I know they will be in silence."
• On his opponent: "He's a legend, had a great career. That's why I will retire him in the first round. And the Brazilian fans will thank me because he will be in my highlights until the end of my career. He is a one-trick pony and I will catch him when he tries to take me down, submitting in the first round."
• On the Welterweight Division: "I see myself as the uncrowned king of this division. This is my division. When Tyron Woodley comes back from his injury, his time will come. My victory over Demian will scare Woodley."
Predictions: I think that a win will give me the chance to fight for the belt, since they are not having Robbie Lawler fight Woodley again, and Rafael dos Anjos shouldn't be in this division – I would send him back to lightweight if I fought him."
Pedro Munhoz:
• Fight Expectations: "The best possible, I'm fighting before the co-main event, in Sao Paulo, my city, for the fourth year in a row in search of my fourth consecutive win. I think it will be a very special moment and a victory on Saturday will be a big step to get to the coveted title shot."
• On his opponent: "Rob is good, experience, ranked. I hope he brings his best, because I am bringing my best. I've seen him using different strategies in his fights, so I prepared for any situation – on my feet and on the ground. But my goal is to knockout or submit."
• On the Bantamweight Division: "It's a stacked division, with many great athletes, especially the Brazilians. There are always new and capable athletes coming in. Today, I see the winner of Jimmie Rivera and Dominick Cruz fighting the champion. I think they will be two highly contested fights, but I see Cody and Jimmie winning and facing each other. I don't want to think about my next fight, because I focus on one day at a time. But victory on Saturday, I believe would put me in 8th or 10th in the rankings."
Rob Font:
• On his opponent: "He is a very aggressive striker and has very strong jiu-jitsu, but he doesn't try to go the ground at all costs. He forces you to take him down and submits you."
• Fight expectations: "It will be a big fight, it was a great match. He is an exciting fighter and will be at home, in his city, with the crowd supporting him. The fans here are crazy, loud and they defend their fighters at any cost. This is my second time here, I love Brazil, I love the food and the culture."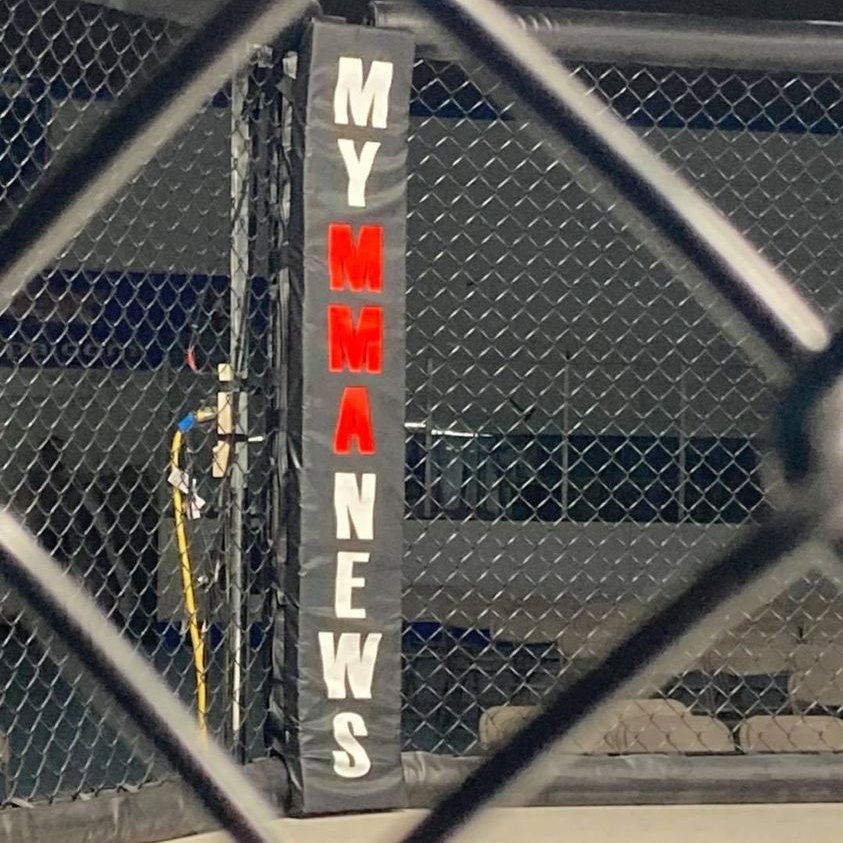 MyMMANews.com – We cover everything from MMA, BJJ, Bare Knuckle, Wrestling, Boxing, Kickboxing, and Judo
News, Opinions, Videos, Radio Shows, Photos and more.