Damon Minor – Virginia's number one ranked amateur lightweight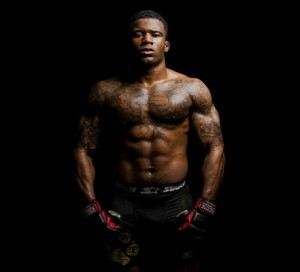 According to Tapology, Norfolk, Virginia native, Damon Minor is the number one ranked amateur lightweight mixed martial artist in his home state.
At just 20 years of age, Minor has already recorded eight wins with six coming via way of knockout or technical knockout.  He also has one submission and one decision victory to his credit, and only one blemish.
Minor most recently competed for and won the Spartyka Fight League Lightweight championship at the ODU Constant Center in Norfolk, Virigina, on January 29th.
We spoke with Damon Minor to learn a little bit more about this up and coming 155-pound mixed martial artist.
MyMMANews – Where are you currently training?
Damon Minor – "Oscar Smith High School for wrestling, 757 Boxing Club for striking, Diego's BJJ for Jiu-Jitsu, and the YMCA for strength and conditioning."
MyMMANews –  How did you get into mixed martial arts?
Damon Minor – "After becoming a fan back in 2009, I joined my high school wrestling team because I knew I wanted to fight one day."
CHECK OUT THIS SLAM
According to this video, Minor credits former UFC lightweight champion Sean Sherk for introducing him to the sport.
MyMMANews –  According to Tapology you are the number one ranked lightweight in Virginia. How does it feel to have accomplished that kind of stat? When do you see yourself turning pro?"
Damon Minor – "Feels normal. I don't take it too seriously but I definitely appreciate it. When you step in the cage with someone good for the most part you can't feel the records or the rankings you just feel a tough opponent that you have to find a way to defeat. I want to fight two more amateur fights. My next one will be at 145-lbs (featherweight) to test my body there. If not then I'll go back to 155 and defend my title there before going pro. I definitely feel like taking as many amateur fights as I did was good for me. Everybody is different some people go pro without any amateur experience. Some people do one amateur fight and go pro, some people go pro with losing amateur records but I think the whole point is finding some sort of comfort before stepping into a pro fight. I definitely feel a different level of comfort since my first amateur fight."