Danielle Wynn all in on fighting: Puts degrees, jobs, living expenses to the side
Georgia's own Danielle Wynn will look to advance her amateur mixed martial arts record to 3-2 when she takes on undefeated Charsley Maner (4-0) at King of the Cage: Rumble on the River 3. The November 8 flyweight contest will take place at the James Brown Arena in Augusta, Georgia on a card currently set to be headlined with bout between Kamrin Naville and Robert Hale.
"I took this fight because she is the last 125'er," Wynn said of her upcoming opponent in Maner.
"I've been offered the fight four or five times from different people so I figured I might as well go ahead and do it.  I know I can beat her.  Last fight, I broke my arm in the fight, but I still won the fight.  I didn't really get to display my skills.  I'm hoping this fight, that doesn't happen (laughs)."
In preparation for the fight, Wynn is training at Straight Blast Gym (SBG) of Athens with Rory Singer and Adam Singer.
"I've only been training about four years now, and I know she (Maner) has been training lifelong, but that doesn't really bother me," Wynn said of the matchup.
While Wynn absolutely loves what she does, not everyone in the family is totally convinced.
"My mom is ok with it, my dad is not cool with it because he doesn't believe there is enough money in it," she said of what her parents think about the their daughter fighting.
With a 2-2 record in MMA, and 3-0 in Muay Thai, Wynn's mom has been to each fight to see her little girl compete.
Wynn feels she made the necessary adjustments while recovering from injury.
"I'm good with my hands, it's just I broke my arm in the last fight," she said.  "I didn't know what to do. It was weird.  It's the weirdest feeling in the world."
"My jiu jitsu is pretty good actually.  I just came back from the female camp with Team SFS in Michigan.  I feel like I did pretty well with pros and elite amateur over there."
"I'm just sharpening everything. I know I have the tools. I just broke my arm. Shay (Holland) is a really nice person, I have no disrespect towards her but for a long time I thought to myself, 'Am I that ok against the cage or was she just not that great against the cage?' That's all I really did after the arm broke, was keep it against the cage. And she couldn't shake me off. I don't know. Then I went to that SFS Camp and then I was like 'ok my cage game is good. That was eye opening because where I train at home, the smallest person is a 170-pound male. I don't really get respected. I don't come in as I would against a girl. I'm usually backing up. It's a defensive strategy, rather than offensive. But in the camp I was able to do both offensive and defensive, and pull off some stuff I wasn't really sure if I could do. I don't want the first time I test it out to be in front of people, rather than inside the cage in practice."
Risking it all
"I went to college, graduated, had good pay job and all that jazz but I just paid all my rent off for a couple of years, paid all my bills, and just taking time off," Wynn said. "I already have two degrees so I'm not worried about the future."
The 32-year old fighter holds degrees in both Chemistry and Spanish, and worked full time as a chemist doing quality control for Johnson and Johnson.
"I just kind of stopped and didn't anymore one day which is why my dad is upset I guess."
"It's hard to work and also schedule classes for fighting.  They are set at a certain time.  I can't work around that unless I get a bar job.  If you know who Brad Katona is, he's an engineer.  He maintained being an engineer and became a pro fighter in the UFC.  I think that's pretty awesome.  I don't know if I could do all that.  I've always liked him for that reason."
Future after the fight
"I will have to have to talk to my team first but we're probably going pro.  There's really nobody else left at 125 for me.  I don't really want to wait much longer.  There are a few girls around here in South Carolina but they're all too green, or they're not green enough.  Everybody is just at different levels.  I don't really want to go back to 135, although I will to fight Morgan (Cranford), which that is in the works.  We fought and that didn't go my way, but shit happens.  Plus I want to get paid.  At different weights the girls don't match up.  This girl has had four fights, this girl had zero.  I'm so jealous of the guys (laughs)."
Thanks
"I definitely want to thank my team, all the guys at Straight Blast Gym.  Everybody who trains with me.  They're all bigger than me but they make it work. Also, Dr. Kim Miller at Atlanta Vitality Center for all my adjustments and getting me ready for a fight."
Watch Danielle Wynn take on Charsley Maner in a women's world title fight for Kign of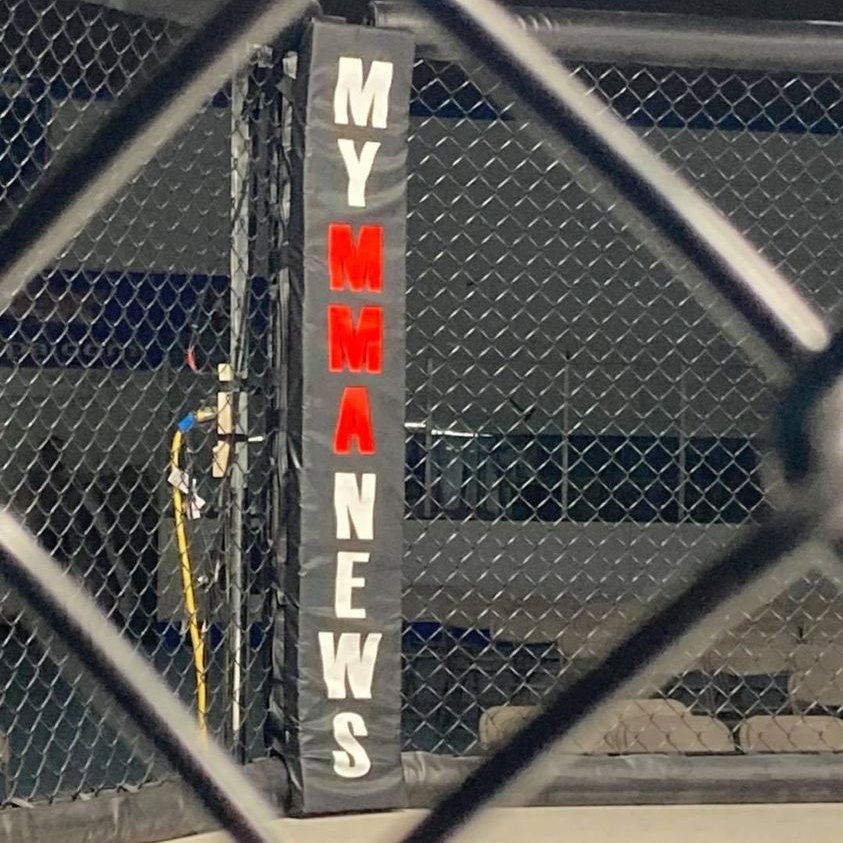 MyMMANews.com – We cover everything from MMA, BJJ, Bare Knuckle, Wrestling, Boxing, Kickboxing, and Judo
News, Opinions, Videos, Radio Shows, Photos and more.